When you're looking for solid shopping deals and food in-bulk, Costco is the place to be. Shoppers go crazy for Costco's bulk prices on frozen food and bakery, as well as their awesome deals on home goods and even clothing. People sometimes forget that the big-box store made famous for its in-bulk products also has some great pre-prepared options in the deli.
What kind of prepared food does Costco have?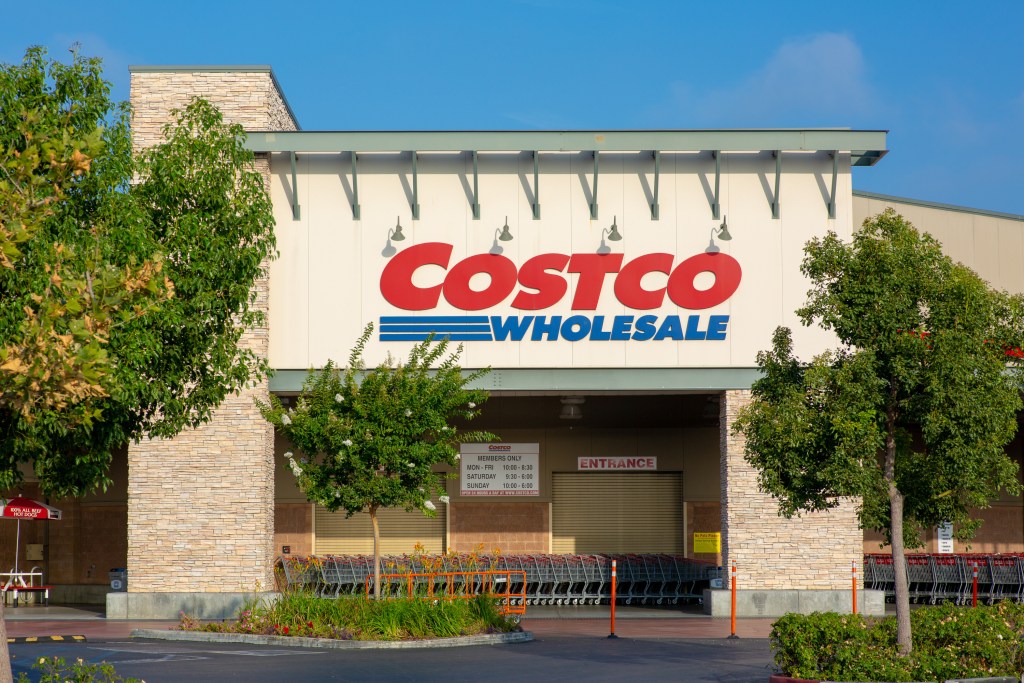 The deli isn't just for lunch meat and cheese anymore. Costco's deli has a wide offering of complete grab-and-go or take-and-bake meals that make weekday meal times a breeze. Those pre-prepared Costco deli meals are great for summer lunches or even easy family dinners, and customers rave about the delicious offerings. While the available options depend on the specific store and the season, Costco has brought back some tasty meals that are the perfect fit for a quick, delicious dinner.
Four Costco deli meals that are fan favorites for summer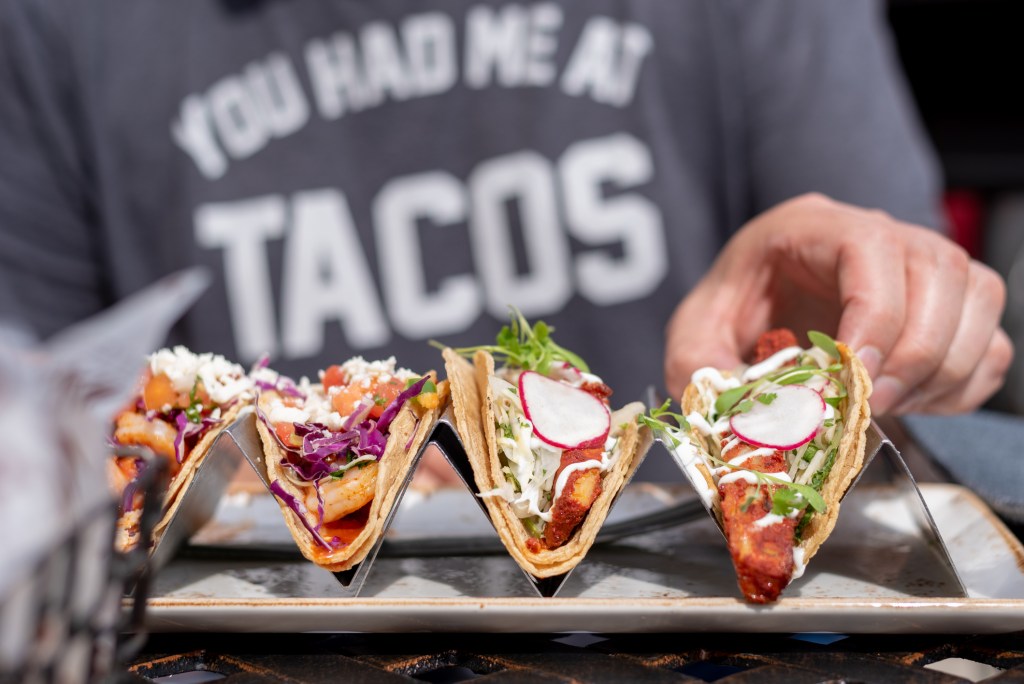 During your next trip to the land of bulk prices, be sure to slide up to the Costco deli and grab one of these super-convenient grab-and-go deli meals. Cooking them is quick and simple, and they'll satisfy any craving.
Chicken Street Taco Kit
Nothing hits the spot mid-week like a Taco Tuesday celebration. That's why Costco's Chicken Street Taco Kit is the perfect go-to Tuesday night dinner. A typical kit comes with delicious diced chicken that's already been seasoned and cooked, 12 corn tortillas, shredded cheese, lettuce, salsa, cilantro lime crema, and even lime wedges to top off each taco. The pre-prepared meal goes for roughly $5 per lb, so you can feed a family of four with this Mexican feast for only about $15.
Kirkland Signature Stuffed Bell Peppers
For health-conscious households looking for an easy dinner on the healthier side, Costco's stuffed bell peppers are just the ticket. Six colorful stuffed peppers are typically included in this pre-prepared meal, and each pepper contains rice, seasoned beef in tomato sauce, and a good dose of provolone and parmesan cheeses. One tray of six peppers is typically around $20 and each satisfying serving is under 400 calories. Simply throw it in the oven-safe container and enjoy this tasty, gorgeous, and healthy take-and-bake Costco meal.
Meatloaf
The classic comfort food, meatloaf has been a staple in the American family's weekly dinner plan for generations. Costco's take-and-bake meatloaf, while it's pre-cooked, is a fan favorite. It's smothered with ketchup and even comes with a generous side of mashed potatoes. Arguably the best thing about Costco's meatloaf is the price. Pair up your meatloaf feast with a robust red wine or even a brown ale for an all-around satisfying dinner experience.
Rotisserie Chicken
A whole chicken is great for those traditional "meat-and-potatoes" kind of meals, or even for adding meat to casseroles and other dinner selections. It's pretty intimidating to cook a whole chicken, though, which is why Costco's famous Rotisserie Chicken is the perfect buy. At $4.99 a pop, these deliciously seasoned and rotisserie-cooked birds keep your grocery bill down while feeding the whole family. They can be diced up and used for any chicken dish in your recipe collection, or they can be eaten just as they come with a side of mashed potatoes.
Sides and pairings: What do you get from the Costco deli?
Once you've grabbed your favorite grab-and-go Costco meal, be sure you pick up a couple of sides to complement it. Whether it's a great salad mix, mixed vegetables, dessert, or one of Costco's tasty flavors of bread, you'll love having that extra flavor added to your take and-bake meal. Here are a couple of fan favorites among Costco's delicious bread and dessert options.
Rosemary parmesan bread
Two loaves of this flavorful rosemary parmesan bread come in one package for only $6.99. Bread is a great addition to any meal, but particularly to Italian meals, like your weekly spaghetti and meatballs night. You can freeze one of the loaves to use later for delicious lunches like upgraded grilled cheese sandwiches, or you can cube it up and dry it out to make outstanding croutons for your weekly salads.
Cheese buns
When you're looking to up your sandwich or burger game, you've got to have a great bun. Costco's cheese buns are topped with a crisp layer of cheddar and parmesan cheeses to add a burst of flavor to your simple sandwich or grilled cheeseburger. With 12 buns included for roughly $9, they're perfect for both parties and big family meals.
Tiramisu
What's a mid-week dinner without dessert? When you're scouring the Costco deli for your quick-and-easy meal this week, don't forget to satisfy that sweet tooth with one of the many bakery offerings. One fan favorite is Costco's Tiramisu Bar Cake. Sure, it costs between $15 and $17, but it contains at least eight generous servings of delectable tiramisu.
Costco isn't just for bulk frozen foods anymore. Their deli has stepped up their game and it regularly offers some amazing pre-prepared meals, sides, and bakery items that are delicious, generous, and super easy to make. If you tend to dread cooking dinner mid-week, the meals and sides on this list will give you a family meal that's both tasty and incredibly simple to make.
Editors' Recommendations