When you're working from home, it isn't easy to keep a healthy diet on track. With your refrigerator at your disposal, it's certainly easy to snack perpetually. That's why planning a healthy lunch is so important for remote workers. When you eat a nutritious lunch that will also keep you full for longer, you can fight those snacking urges more easily and stay fueled and energized for the whole afternoon.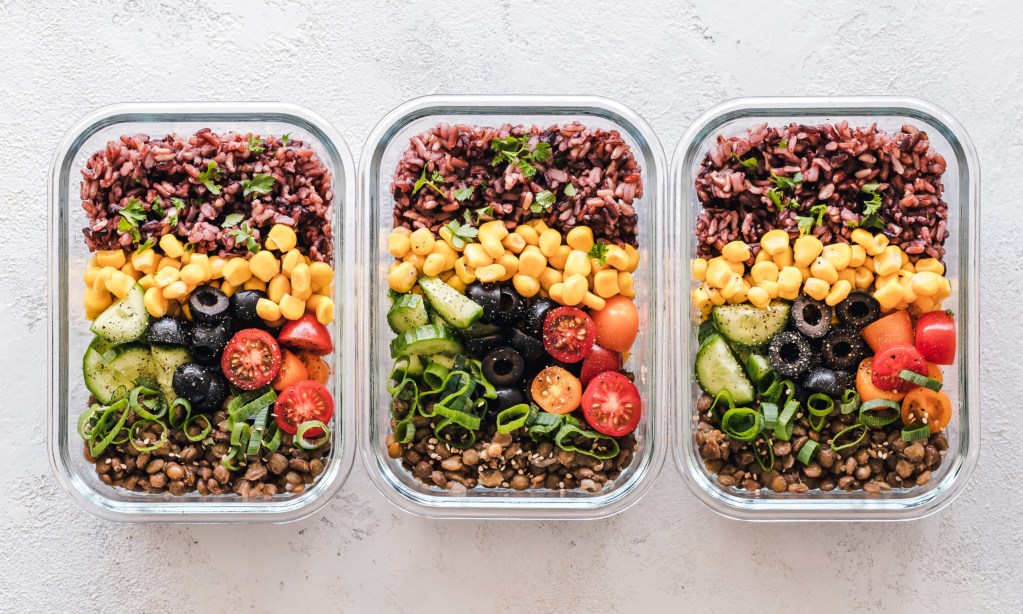 Favorite salads for a healthy work from home lunch
You can't have a list of healthy lunches without at least the mention of salads. Your green-filled lunch will be healthy, filling, and delicious with one of these tasty salad favorites.
Taco salad
Start your afternoon with a spicy and flavorful kick that will keep your stomach satisfied until quitting time. With a taco salad, you have some wiggle room with your protein, as you can substitute beef for turkey or tofu for a healthier twist. You can also substitute sour cream for plain Greek yogurt or avocado to keep the calorie count down but keep that creaminess you love.
Chef salad
A go-to classic in the world of hearty salads, a chef salad has everything you need to stay energized throughout the day. It's not too bad on your taste buds either. With deli meat, cheese, and a hard-boiled egg all built-in, you'll have enough protein to keep you full. You simply can't beat the heartiness of a chef salad. It's a classic for a reason.
Walnut strawberry salad
Perfect for summer lunches, this crisp and flavorful salad has a wealth of different flavors and textures to keep your taste buds enthralled. Tart strawberries, crunchy walnuts, crisp greens, cucumbers, as well as soft and savory feta or fresh mozzarella cheese are all topped off with a sweet balsamic vinaigrette dressing.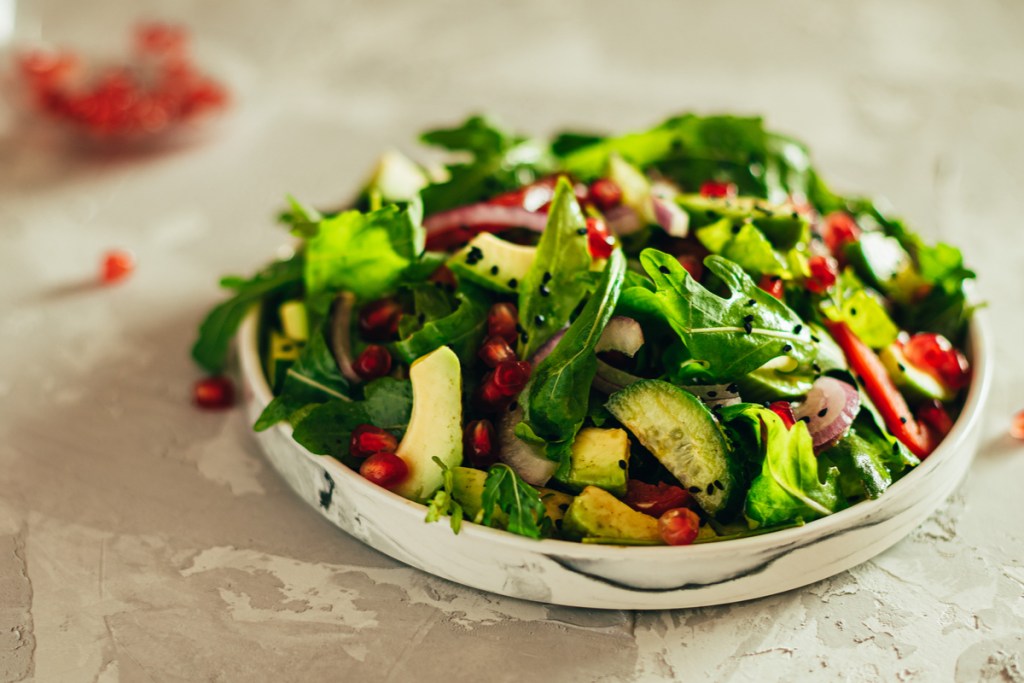 Salad hacks
If you think salads are a boring lunch option, maybe you're doing salads wrong. A few hacks worth mentioning will up your salad game and make it so you can't wait for lunch.
Make sure you add protein to keep yourself full. This can be meat, fish, cheese, or a plant-based protein like tofu, lentils, beans, nuts, or seeds.
Add lots of different textures. Keep your mouth interested with satisfying crunches from nuts or croutons, smooth creaminess from cheese or avocado, and cool crispness from fresh veggies like cucumbers, peppers, or carrots.
Use quality greens. Iceberg lettuce has no place in your salad. Go for a deeper green with spinach, romaine, or red leaf lettuce for more flavor and higher nutrients.
Chop everything up super small. This includes everything from the lettuce to the protein. When everything is tiny, you'll be able to get more flavors on each forkful and have a more satisfying salad experience.
Use quality dressing and use it sparingly. You only need a couple of tablespoons of dressing tossed into your salad to give it a flavor boost. Don't make the mistake of adding too much dressing.
Other quick and healthy lunch ideas (that aren't salad)
You may not want to eat salad every day, so we've got some other tasty but healthy lunches lined up for you. These mid-day meals are light but packed with vitamins to keep you full and energized all afternoon.
Charcuterie board
Want a delicious and unique lunch without cooking a thing? Why not try a charcuterie board? Pile these snack tray items onto a cute wooden cutting board and enjoy your quick and healthy lunch with a touch of class:
Dry sausage slices like salami
Gourmet cheeses
Whole-grain crackers
Bite-sized fruit like grapes or cherries
Relish tray items like pickles, olives, radishes, or fresh veggies
Candied or chocolate covered nuts
Stir fry
Try a healthy, homemade spin on Chinese takeout. Cook up some brown rice noodles, instant brown rice, or even cauliflower rice for your base. Then throw your favorite protein and veggie selections in the wok. Use a bit of peanut oil, soy sauce, and even some more flavorful additions like ginger or nut butter with your stir fry, and you've got yourself a savory, filling, and nutrient-packed lunch.
Loaded cauliflower "baked potato"
A low-carb alternative to your favorite starchy potato dish, a cauliflower "baked potato" will hit the spot. Simply chop up and steam some cauliflower, then add your favorite baked potato toppings. The best part is, you don't have to wait 45 minutes for a potato to bake. You can heat the toppings in the microwave or throw your smothered cauliflower under the broiler for a few minutes to melt the cheese.
Pasta Fresca
Pasta Fresca has many different forms, but they're all easy, light, and packed full of veggies. The dish is refreshing and savory and has a variety of textures built-in. From the light crunch of the veggies, the sharp taste of the feta cheese, all the way to the sweet, flavorful punch of the balsamic vinegar, your taste buds will be in heaven.
Lunch is an important meal when you're working from home. Having a heavy, unhealthy lunch can lead to fatigue and reduced productivity in the afternoon. With one of the healthy lunches on our list, you can make a nutritious but satisfying lunch in under thirty minutes that will keep you fueled and focused for the rest of the workday.
Editors' Recommendations