So, you've packed up your fall and holiday decor, and you're left feeling as if something is missing in your design. After months of additional decorations like Christmas trees, the New Year's cocktail bar, and all the garland adorning the halls of your home, it can feel empty to leave your space as is. Whether you're struggling with post-holiday blues or you simply want to keep up the decorations until spring, we have some good news for you! And the best part is you don't have to wait until spring to feel festive again.
Here are our best winter living room decor ideas to help inspire you and allow you to feel relaxed and rejuvenated come springtime. Decorating after the holidays is certainly a treat, and we want you to know all the exceptional additions you can bring to your home.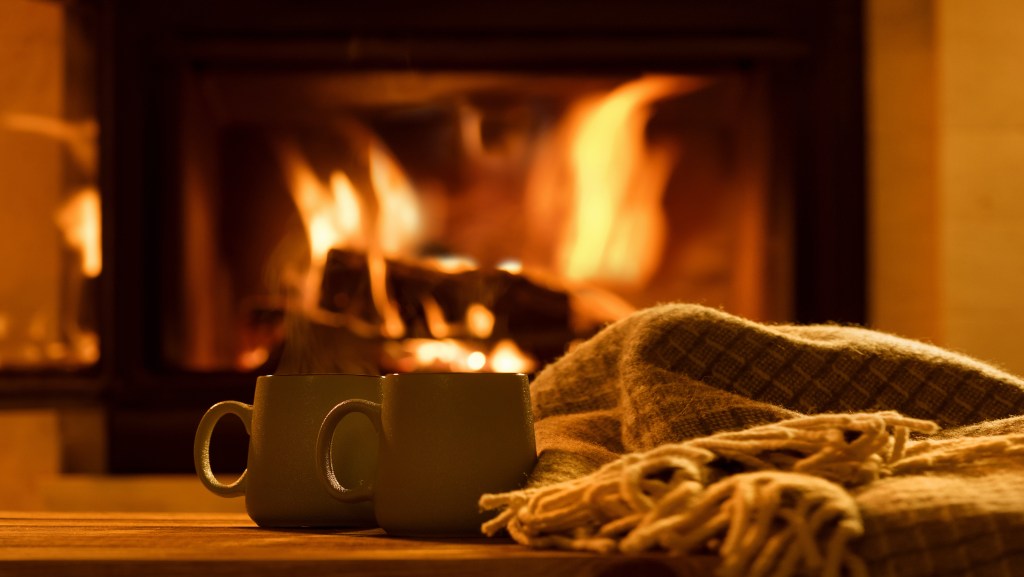 How do you decorate after the holidays?
It's easy to assume that there can't be any more decoration until spring once the New Year's festivities have come and gone. However, that's far from the truth! January and February are beautiful times of the year to take advantage of the last remnants of winter. So why not celebrate the season with a bit of decor?
Focus on coziness
One of the best ways to decorate your home after the holidays is to focus on coziness. Winter will likely be in your area for a few more months, so take this as an opportunity to get cozy while the weather permits it. Cozy elements like throw blankets, candles, and fireplaces are a few examples of how you can enjoy the last moments of winter indoors.
Incorporating these elements into your design will definitely enhance the cozy factor. For example, adorn your fireplace with a lovely winter garland and a few candles to complete the winter scene outside your window.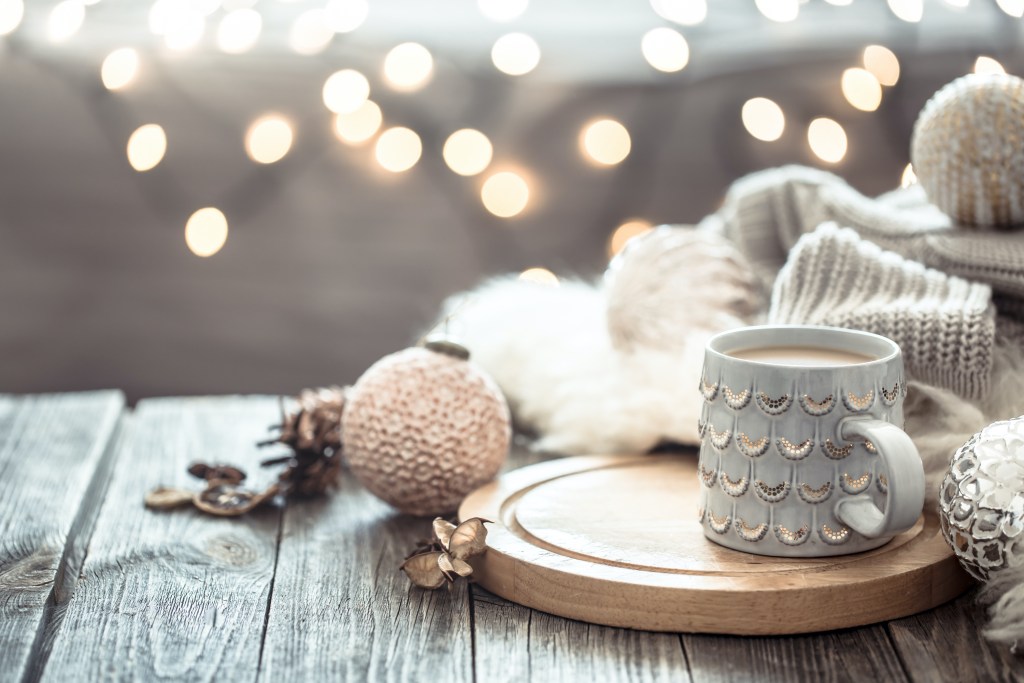 Use a color palette that reflects the season
Another way you can honor the winter season inside is to use a color palette that reflects the time of year. A popular color palette for winter that isn't reminiscent of Christmas can include pale blue, navy blue, silver, and white. Try adding some white yarn garlands around the home, decorating with blue and silver ornaments on the table, or opting for a white winter landscape scene on your entry table or fireplace.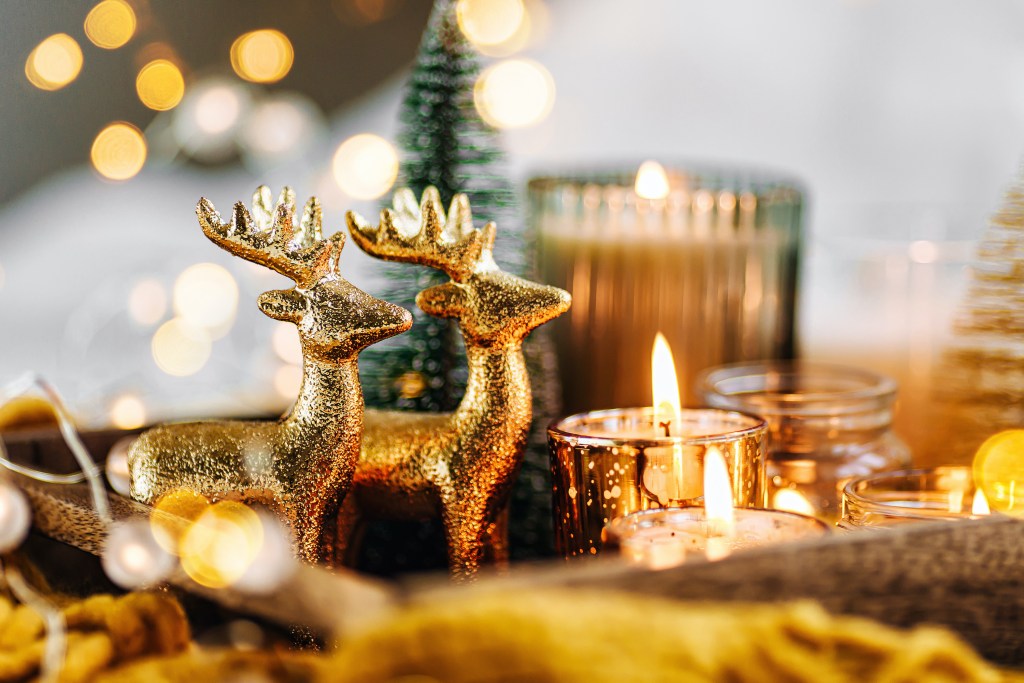 Take a spin on your existing holiday decor
If you want to save some money this year, consider repurposing your existing holiday decor. Red and gold ornaments don't have to remind you of Christmas. Instead, use them to fill vases on your dining table or string some up in your hallway. Additionally, evergreens are a timely addition to your space this time of year. Consider draping garlands across the dining table or entry table or adding some small potted shrubs around your home to add a natural vibe.
How do I cozy my living room for the winter?
One of the best ways to beat post-holiday blues is by cozying up your space. Adding cozy elements to your home can help boost your mood while also lending some beautiful decor to your room.
Invite more texture into the space
A cozy way to spruce up your home this winter is to include more texture in your design. Blankets made of wool, knit, cotton, and plush fabrics will add more dimension to a room, while faux fur or quilted pillows can also enhance your design. Additionally, natural woods and wicker decor pieces contribute unique textures that will warm up your space.
Use softer lighting
Softer lighting, like orange or yellow lights, adds a cozy feel to any room. Try switching out any cold or white lights for some softer hues. Gentle lighting allows your space to feel more intimate, making it one of the best ways to increase coziness in your home.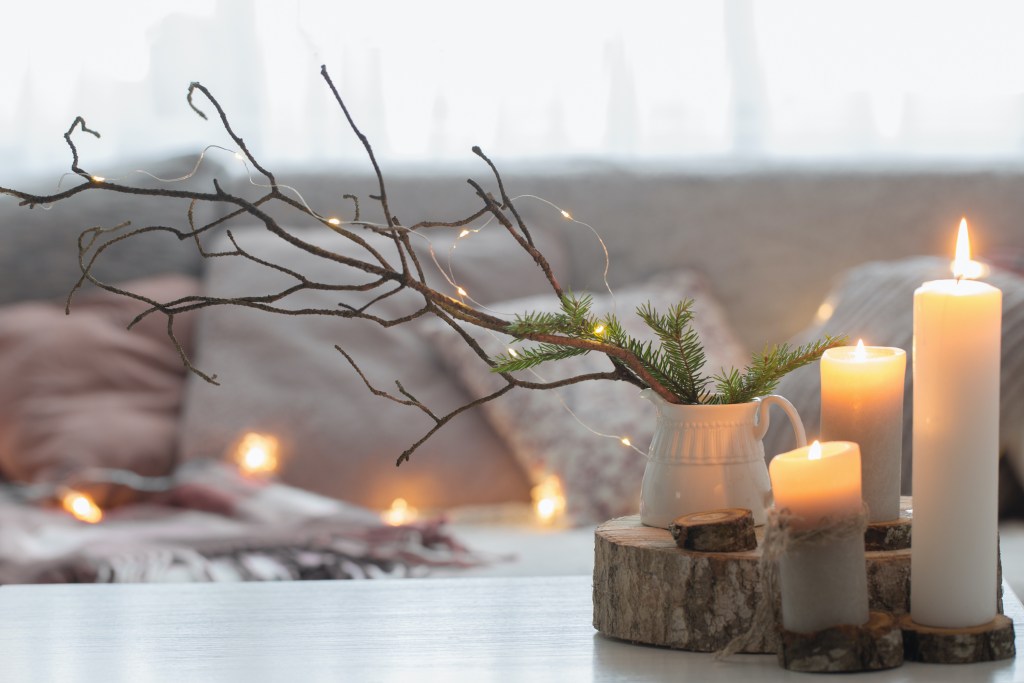 Decorate with natural materials
We recommend decorating with natural materials like plants, evergreen garlands, natural or raw woods, logs, pine cones, or other elements from the outdoors. By decorating with natural materials, you're able to bring a bit of the outdoors in. Doing so has proven to boost moods and increase overall happiness during the winter season. If you're interested in creating a more biophilic design in your space, we recommend using natural materials in your home during the colder months.
Make use of the outdoors
If you have an outdoor patio or balcony, why not take advantage of the space during the winter season? With proper preparation, you could have a sheltered outdoor space fit for cozying up by a warm fire pit or electric heater. Be sure to hang string lights and add plenty of pillows and blankets where you and your family or friends can gather around. Having a dedicated outdoor space for the winter can help you gain some fresh air while spending some time out of the house.
Getting rid of post-holiday blues is much easier than you think. By updating your decor and reflecting the wonderful season just outside your window, you can create a lively space that feels cozy and magical. Try to bring more plant life into your space, and be sure to make use of the natural materials just beyond your door. With a little prep work, you can have a lovely post-holiday home decorated for comfort and warmth.
Editors' Recommendations