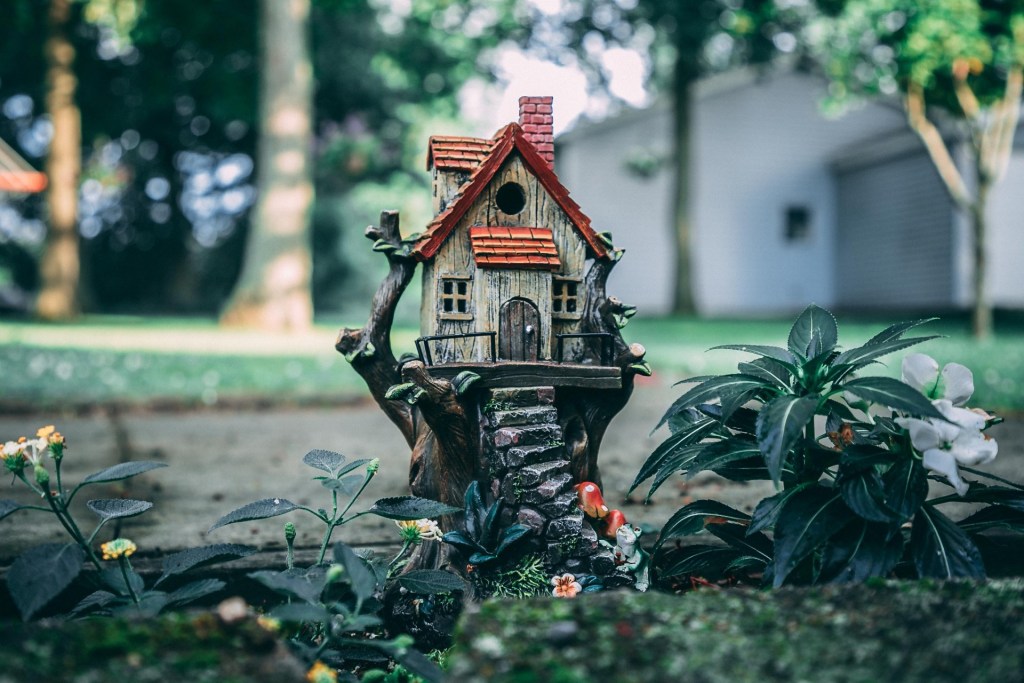 The popularity of tiny houses started roughly a decade ago, and the trend has continued to grow, especially as many people are looking to scale back on their home's footprint or want a mobile living space. For many years they were the choice of adventurers looking for a simpler life. Today, many people use them for everything from an Airbnb getaway to an extension of their homes. Here, we break down the basics and share our top five favorites that come in under $10,000.
What can you use it for?
Living in a tiny home requires some serious downsizing — both in terms of square footage and what you can have inside the home. There is no room for excess, which can make the tiny house lifestyle less than ideal for families with children or folks who find minimalism off-putting. However, if a tiny house lifestyle is for you, there are some serious benefits. Nearly all tiny house dwellers fully own their homes. These little abodes also have a minimal carbon footprint, so they are extremely environmentally friendly, even if you're just using the tiny house as an office.
If, however, you aren't ready to fully commit, there are still ways to get a taste of the tiny house movement. Have a large plot of land? Consider a tiny house backyard oasis. These small structures allow you to have a secondary space just a few steps away. With so many people working from home, many homeowners are turning theirs into a tiny house office. It provides a way to work from home but gain some additional privacy and quiet. Although small, it has plenty of space for a desk, chair, and bookshelf. Other uses include petite guest houses, yoga studios, wine-tasting rooms, backyard "bars," and exercise spaces.
The kit
Tiny house kits can be ordered online and come with everything you need to construct your very own tiny house. For $10,000, you will get a basic structure that you can build to suit your needs. The kit typically includes walls, a roof, a base, but does not include electrical, plumbing, or any creature comforts — for that, you'll have to contact a local professional.
Summerwood Products, Glen Echo Cabin Kit
With all the charm of a lakeside cabin, this tiny house offers an overhang on the front façade—the perfect spot to sit back and enjoy a morning coffee or take an afternoon meeting. The Glen Echo is offered in a variety of square footage and can either be ordered pre-cut or pre-assembled for slightly more money. Depending on square footage and options, the Glen Echo ranges from approximately $3,000 to $8,000.
Allwood, Cabin Escape
This inviting cabin would be right at home in a European village. Made of Nordic Wood, it is extremely easy to assemble and only requires minimal tools. What more could you want from a backyard home office or a simple getaway home? At just over $5,500, this one is a steal, and for under $1,000, you can add on a 1,700-square-foot alcove that would be perfect for a bathroom.
Jamaica Cottage Shop, Sugar Shack
Inspired by Vermont Sugar Shacks that are typically used to boil maple syrup, this tiny house has a New England aesthetic that anyone would feel at home in. Starting at approximately $5,750, it can be upgraded to include comforts such as an insulated door and double pane windows. Add a wood stove, seating, snuggly blankets, and you have a cozy oasis in any weather.
Arched Cabins
With its arched teardrop design, this cabin has a cool boho vibe, and its price tag makes it the most affordable. A 120-square-foot version comes in at $3,450, and with their taller roof, they can accommodate a loft for sleeping or storage. Upgrades like insulation and a fireplace thimble can also be added.
Jamaica Cottage Shop, Gibraltar
The Gibraltar brings a woodland cabin to any location. It has details that give it a custom feel with a wide front porch and a barreled entryway. It starts around $5,900 but can be upgraded with hemlock post and log cabin siding for a truly rustic feel.
If you have dreamed of a life with less excess or are just looking for your own private getaway, tiny homes offer an affordable way to make your dream a reality. With so many styles and options to choose from, finding one that works for you is easier than ever.
Editors' Recommendations