Real hardwood looks stunning in any home. Its warmth, feel, and design complement almost any style. However, real wood comes with its set of challenges. It can damage easily, doesn't work well in high-traffic areas (or with some kids or pets), and doesn't hold up in rooms that contain high amounts of moisture or humidity, like a primary bathroom. If you love the look of wood but want to avoid these issues, there's a simple answer — tile that looks like wood.
Tiling with wood-like flooring is an up-and-coming option because it's low maintenance, easy to care for, won't scratch, and is available in a wide variety of colors and designs. Here are a few places we love it.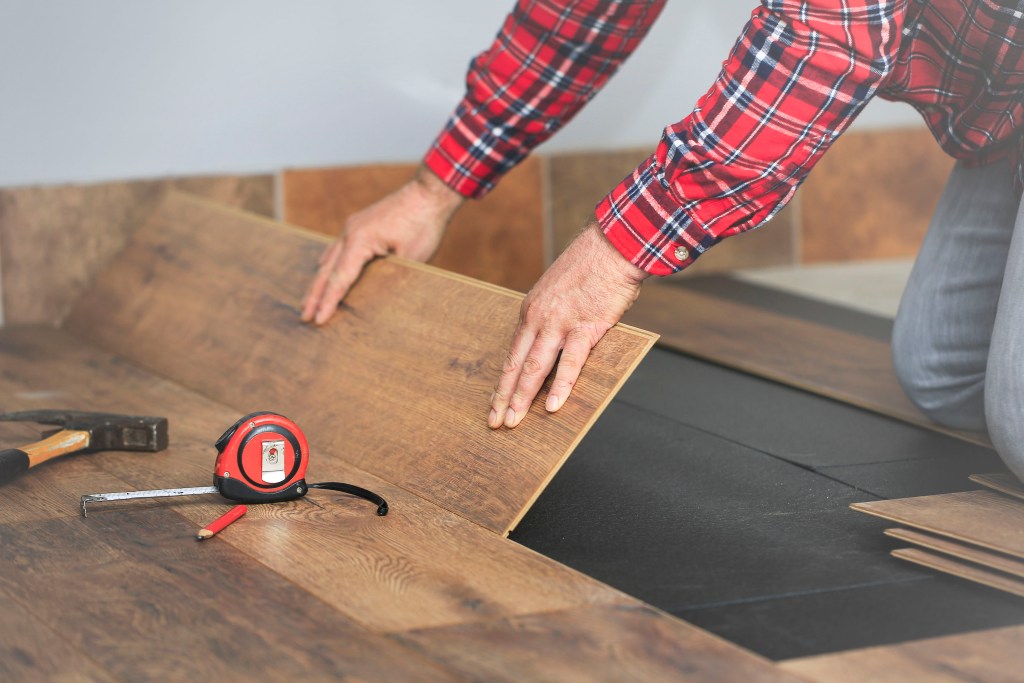 Wood-look tile for the kitchen
The kitchen is an ideal place to switch out real wood for a tile alternative. There are always spills, water, and a lot of people coming in and out, and this type of tile is a perfect choice. We love this wood oak porcelain tile from The Tile Shop for a kitchen or dining area. It's fairly traditional in terms of style, and the planking mimics real hardwood. If you're uncertain exactly which color and style suits your current kitchen, Tilebar sells a pack of wood-look porcelain tile that you can order and test to see what works for you.
Wood-look tile for the bathroom
The bathroom is another space that would benefit from tile rather than real wood. Too much damage can happen over time with water, and the moisture can cause real wood to warp and expand. Because the bathroom is a smaller space, you can get a bit more daring in the design of your tile.
We really like this Barberry Decor Nocciola 24 by 24 matte porcelain wood-look tile because of its graining and hexagon design. Another option is this Kenridge Chevron Maple 24 by 48 matte porcelain tile, also from Tilebar, which would look gorgeous in any room, but especially a primary bath.
While real hardwood still yields the highest return on investment when you think about selling your home, if you don't keep it in the best shape possible, it can actually detract buyers who know they'll have to replace or resurface real wood. Tile that looks like wood is a perfect alternative to expensive wood, and it holds up better over time. Of course, some people don't like tile because they think it's too cold, but that's easy to solve by adding rugs and floor runners to areas you stand a lot, such as in front of a sink or shower, near the stove, and close to seating. Not only will this save your cold feet and your back, but it also helps draw in the colors of the tile you've selected and leave the space feeling warm and inviting.
Editors' Recommendations