Keep your home looking organized and clean with the simple use of storage baskets. They work well in all spaces and can give any room a decorative boost. Give those miscellaneous items a permanent home with a multifunctional basket.
Available in a variety of sizes and models, baskets are quite a diverse product. They can be made from different materials and used in different rooms of the home to complete a look. Whether you use them in the kitchen, above your closet, or place them on the floor, the baskets on our list are sure to be a great addition to your decor.
Whitmor Rattique Storage Baskets
Best storage baskets overall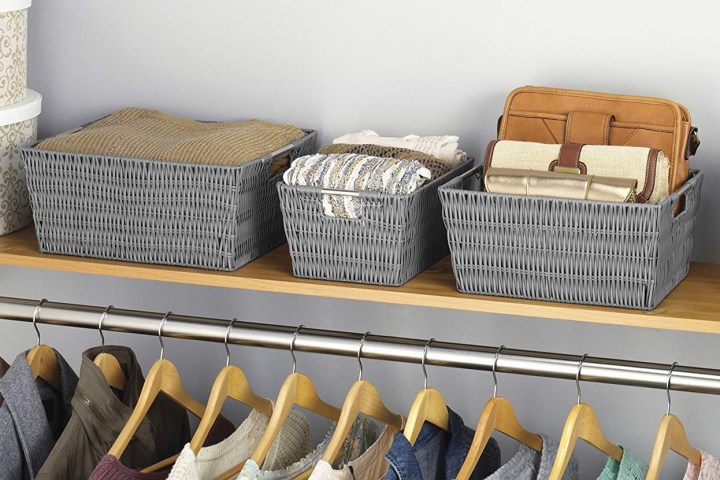 Made from resin to simulate rattan, the Whitmor Rattique Storage Baskets enhance any room with the texture and organization. This three-piece set is perfect for clothing, beauty products, or school supplies. Use them at home, in the classroom, or at the office to organize with fashion.
Indressme Cotton Rope Basket
Best rope storage basket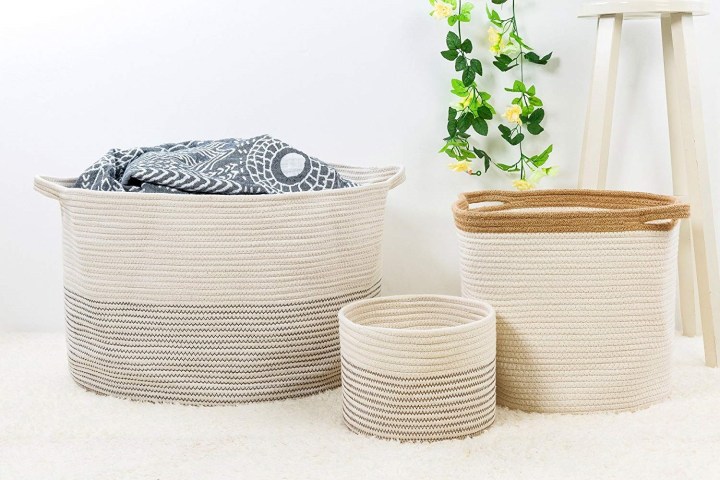 Made from 100% cotton, woven-thread rope, the Indressme basket is the perfect size for throw blankets, pillows, or stuffed animals. With its soft yet sturdy construction, this basket is portable, foldable, and practical. Add a layer of casual elegance to any room with the neutral colors and natural feel of this rope basket.
Spectrum Diversified Wire Basket
Best wire storage basket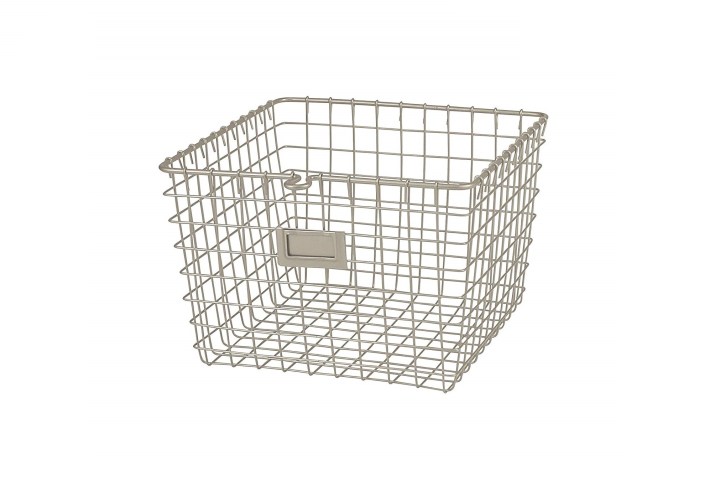 Add a vintage flair to your home with the Spectrum Diversified Wire Basket. Its satin-nickel finish makes the basket perfect to use in kitchens, bathrooms, or pantries. With this locker-style basket, you can display attractive items and give any room a rustic feel while keeping things organized and contained.
Organizing your home doesn't have to consist of putting things in boxes and then stashing them in the garage. Storage baskets are the best solution to keep things tidy and pretty at the same time. By incorporating the items on our list to your current decor, you can keep a sense of organization throughout your home.
Editors' Recommendations