Your most delicious meals can only be made justice if diners are sitting comfortably in good chairs. Choose the best chairs for your dining room and you will always appreciate the investment.
Dining room chairs are often used as extra seating at large gatherings and celebrations. Sometimes, they are also used as steps to reach cabinets or objects high above the ground. These multi-functional pieces need to provide pleasant seating as well as sturdiness to keep up with their many uses. Let's take a look at our favorites.
UrbanMod Modern Dining Chair
Best Overall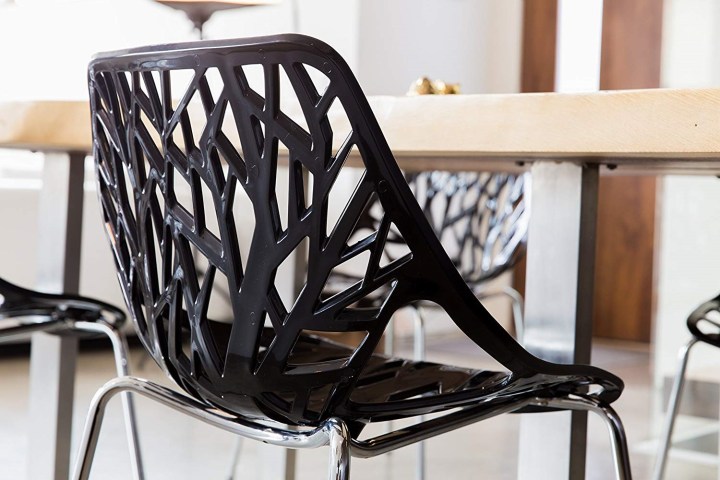 Celebrated for their contemporary structure and comfortable design, the UrbanMod Dining Chairs look like they could belong in a modern art museum. These nature-inspired seats are a stunning addition to any dining room. Create a new mood with these stackable chairs that are easy to transport and to keep clean.
Furmax Metal Chairs
Best Budget
For a vintage bistro look that works indoors and outdoors without costing an arm and a leg, the Furmax Metal Chairs are the number one choice. Their scratch resistant finishing and stackable design make them a great solution for dining rooms everywhere.
Ashley Furniture Mestler Dining Room Side Chair
Best Wooden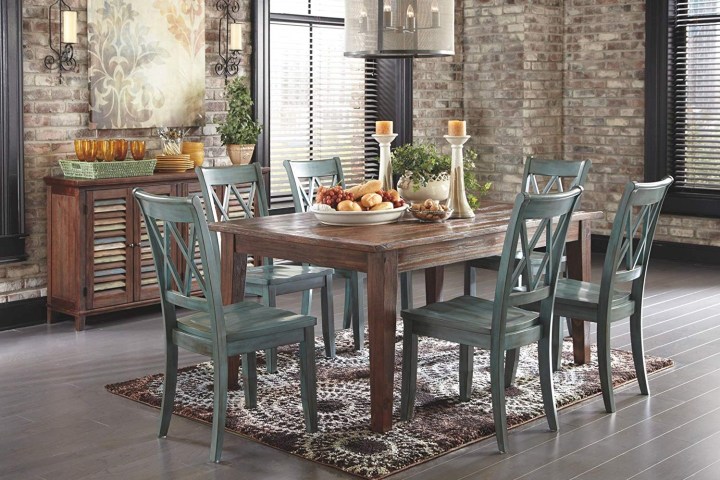 Traditional wooden chairs never go out of style and the Ashley Furniture Mestler Dining Chair is no exception. Made from durable wood, this chair is comfortable and classic in its design. Create a homey feel with a chair that invites you to join the family around the table.
Dining chairs are as important as your table. A comfortable dining chair can turn a meal into an outstanding experience. The chairs on our list are sure to set the tone for wonderful and tasty dinners that everyone will remember.
Editors' Recommendations