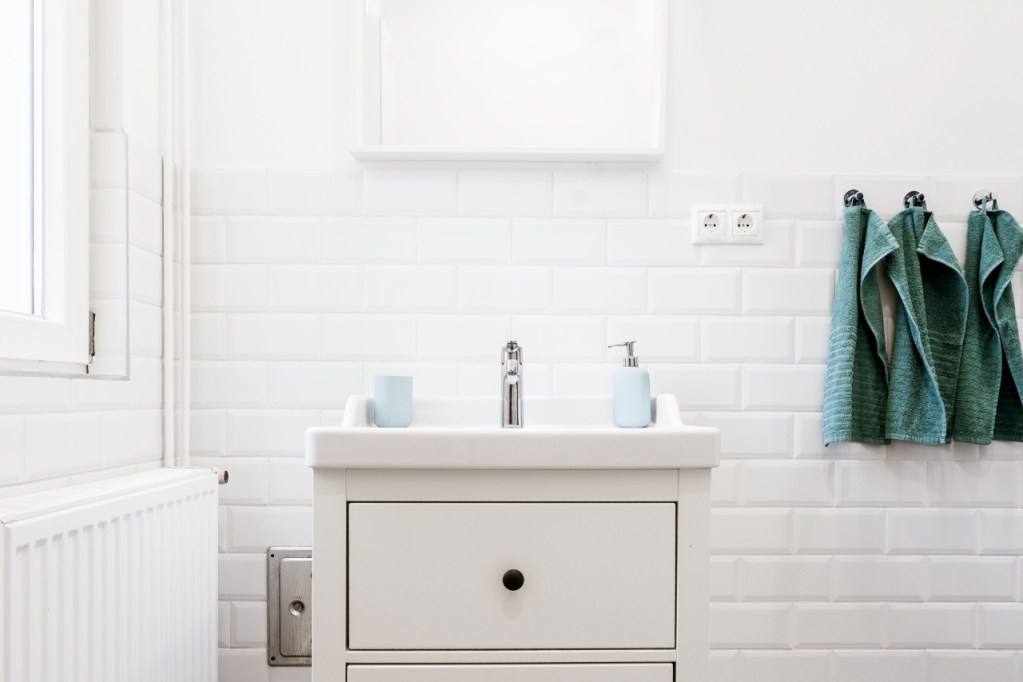 Bathrooms aren't really known for having a lot of storage. This can make finding places to keep all of your toiletries and towels difficult. However, there are actually many bathroom-storage solutions that let you maximize your limited space. Let's have a look at some of our favorite bathroom-organization ideas.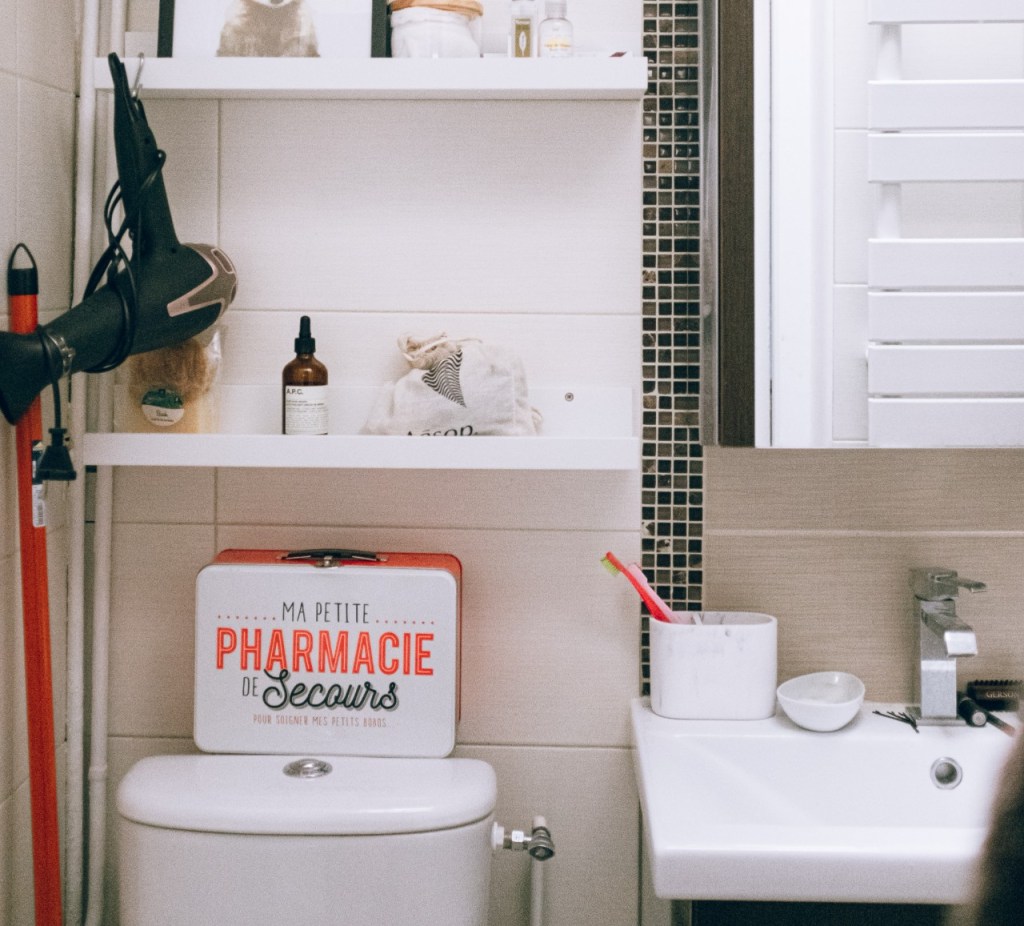 Over-the-toilet organizers
A unique item that utilizes an otherwise-unusable space is an over-the-toilet organizer, which adds a whole new storage area to your bathroom. Available in a variety of materials and colors, you're sure to find one that matches your bathroom decor. These organizers typically have multiple shelves, states Hunker. Some even have cabinets to stow away unsightly things. They make for a great place to keep toilet paper, towels, candles, and trinkets. You may find that your chosen model of organizer has corresponding toilet paper holders, floating shelves, or towel racks. These complete sets really transform a bathroom. On a smaller scale, over-the-shower organizers are also available for storing all of your shower products neatly.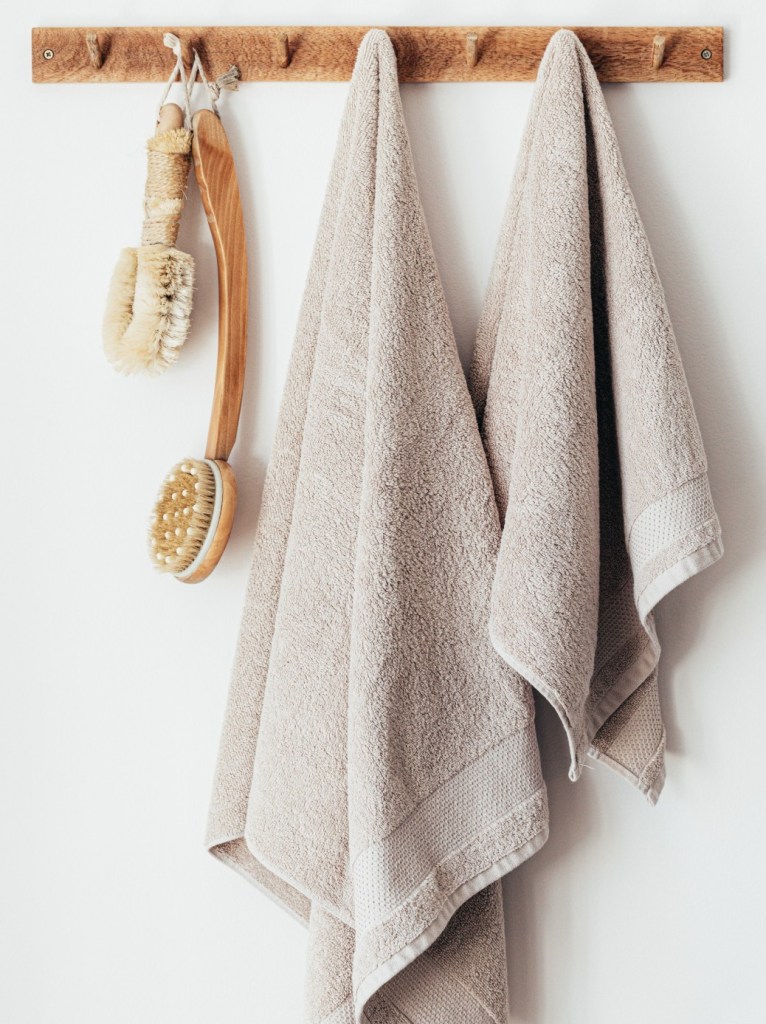 Better towel storage
If you currently have towel rods in your bathroom, you may want to consider replacing them with hooks. Towel hooks allow you to store more towels in the same amount of area. Also, towels will dry faster and look neater than a towel that has been haphazardly hung on a rod. Purchasing new towel hooks is a good opportunity to coordinate them with the rest of your bathroom's accents. And if you keep extra towels in a cabinet, be sure to roll, not fold them. This allows you to take a towel from the middle of the stack without accidentally unfolding those around it.
Floating shelves
From baskets to spice racks, many items used throughout the house are suitable as hanging shelves. Since your imagination is the limit, you can be quite creative in what you choose to use as a shelf. Wicker items add a rustic touch, while wire cubes make for an industrial tone. And shelves don't have to just be hung on bathroom walls. If your sink has a cabinet, you might affix a shelf or container on the side of the cabinet to easily access often-used tools, such as hairstyling supplies.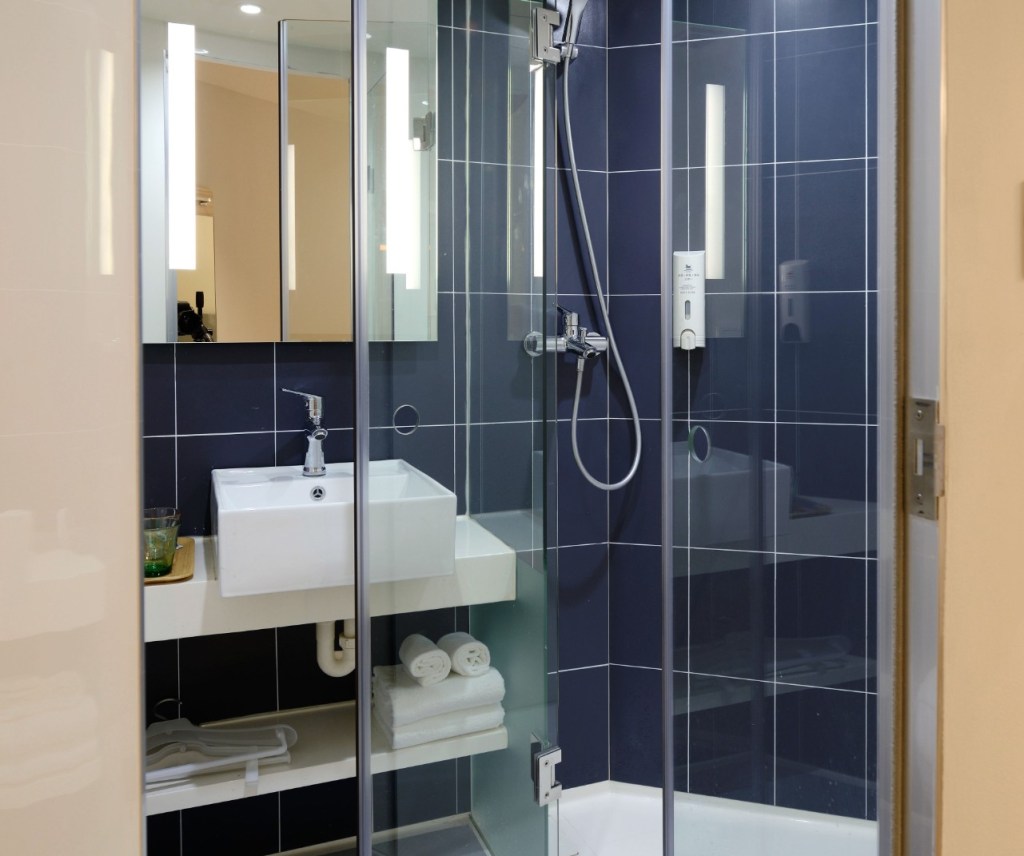 Maximizing cabinet and drawer space
There are many ways to utilize your storage space to its maximum potential. Under a cabinet, you might stack small, labeled bins to store more vertically and quickly find stored items, suggests Better Homes & Gardens. You could also hang baskets on the inside of cabinet doors. Inside of magnetic medicine cabinet doors, attach items like bobby pins and eyelash curlers with magnets. In drawers, small baskets can help keep items separated, so that you don't have to dig around to look for a hair tie ever again.
Repurposing household items
As already mentioned, baskets and bins definitely have a place in the bathroom, even if you didn't think so at first. They can be hung on a wall, placed on the floor, or kept inside of a cabinet to create more bathroom storage space. Besides those items, things like magazine holders also work great for increasing the storage options in your bathroom. Rolled-up towels fit nicely on wine racks, for instance. And mason jars glued to the wall or a wooden plank allow for quick access to commonly used items, like toothbrushes or cotton swabs.
Sliding, spinning, and tiered storage solutions
While putting bins under a cabinet is a great idea for maximizing space, it may get tiresome to constantly open and close and have to put back the bins. Instead, opt for sliding or spinning pieces that let you get items with ease. A tower of small acrylic drawers, for example, could be a neat place to keep and sort nail polish, and all you have to do to access them is slide out the appropriate drawer. When purchasing shelving, look for tiered options that increase your vertical storage space. A two-tiered lazy Susan might be placed next to a sink with all of your daily necessities.
By now, you've probably gotten some new ideas to implement in your bathroom. With some creative thinking, keeping the bathroom organized doesn't have to be difficult. Let these storage solutions inspire you, and be mindful that you can paint items for a fun DIY project to make them fit the theme of your bathroom better. Don't use an item as a storage piece just because you don't like the color!
In addition, check out the best bathroom cleaning hacks of all time.
Editors' Recommendations