Don't be lured in by the patterns and colors. White towels are the only ones you should be buying, and we're standing by this statement. The newest pattern of towels may be calling your name, but there are quite a few good reasons to ignore this.
White towels are classics and so much more. Whether you're thinking about replacing your current white towels or in the market for something new altogether, we've got several very good reasons to stick with a simple, white towel. Let's take a look.
White towels are cleaner
Towels spend a lot of time around moisture and pick up quite a bit of skin cells as you use them, making them a breeding ground for bacteria, mildew, and mold. You need to be cleaning your towels with hot water and preferably something like bleach, says Bob Vila. You can't do that with colors or patterns.
When your towels are white, they'll always smell fresh because you can do what you have to do to get them clean. You won't worry about fading or colors changing. You can always get stains out using the strongest stuff available to you.
How to wash your white towels:
Don't overstuff your washing machine. The towels must be able to circulate freely.
Use half the detergent you would typically use unless your towels are heavily soiled. If they are, adjust to a longer wash cycle.
Use the hottest setting on your washing with a bit of bleach to ensure smells and stains lift.
Dry your towels on the hottest setting to ensure any final bacteria or mildew die.
Don't use fabric softener, which can interfere with the absorbency. Instead, use dryer balls to soften after washing.
Following these steps should give you the best chance at always having fresh towels, even in humid environments. One of the biggest culprits in towels smelling bad is mildew or not drying completely. With hot water and time in the dryer will help kill those smells — no more embarrassing moments with your guests.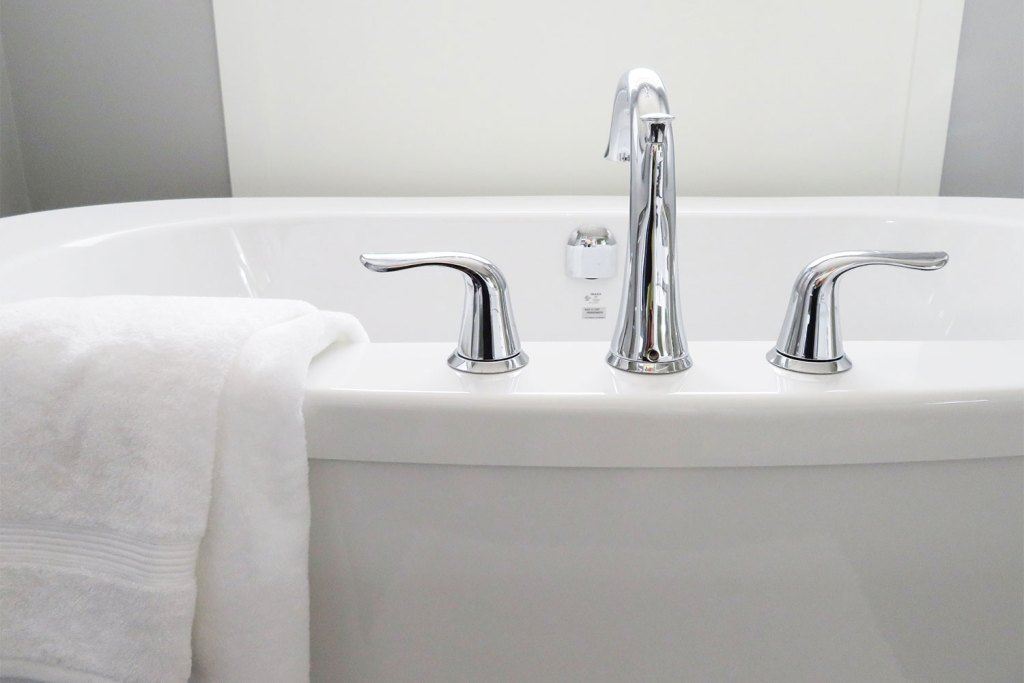 White towels age well
Even with that kind of harsh cleaning regimen, white towels age well, says Real Simple. Because there's nothing to fade, it takes them a long time to show signs of wear and tear. Even when your towels begin to fray, since they always smell fresh, you won't notice as much.
It's also easy to mix and match sets for your guests. All of your white towels will typically coordinate even if they aren't from the same set. You can pick and choose the least frayed or the most fluffy, and they'll go together regardless.
White towels also remind us of places like spas and hotels. For sanitary purposes, these places must use white towels because they need bleach and hot water to clean thoroughly. We're used to seeing white towels in these places. When they're in your house, they feel spa-like.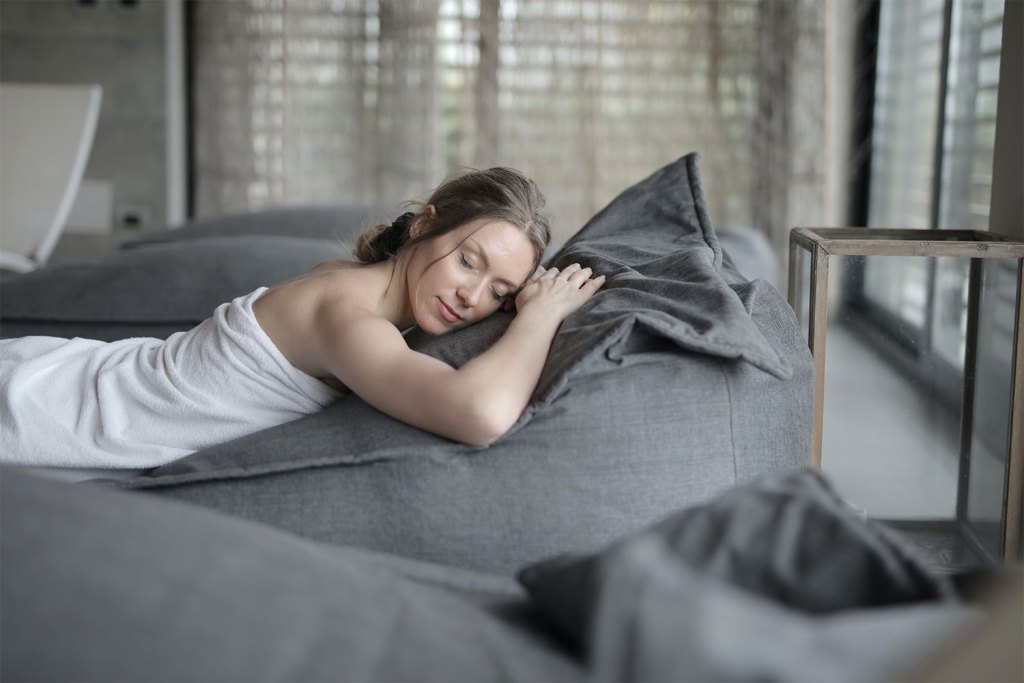 Choosing the right white towels
It's not just about the color. Knowing you want white towels frees you up to make decisions about the quality and cut of towels. If you have the right materials, white towels can feel like a luxe option. You may not even miss your colors at all. Here's what you need to know.
Grams per square meter
Thick, heavy towels are workhorses. They provide good absorbency and durability for a long time of use. If you're shopping in person, holding the towels can give you a good idea of how they feel and what weight you want, but shopping online is harder.
Grams per square meter, or GSM, is one way to gauge how heavy a towel is when you can't feel them in person, says HGTV. The higher the GSM number, the heavier and thicker the towel will be. If you can't find that number, especially on more affordable options, it's not a big deal. However, most higher-end towels will have that number listed.
Check the materials
The best material for your white towels is cotton, hands down. Look for a 100% cotton with a long fiber. Long fibers ensure a softer, more absorbent material. Plus, since there are fewer short fibers, the towels are less likely to fray with washing.
Look for the classic high-end cotton — Egyptian, Pima, or Turkish cotton, for example. These offer excellent durability, plus some of the softest feeling. They won't pill up with multiple washings and will only get more absorbent over time.
Check the loops
Dense loops are part of the absorbance equation. The loops catch on to water, wicking it away from your body quickly and easily. Most towels are this type of terry cloth, so loops should stand up straight, and you shouldn't be able to see the base of the towel.
Don't be fooled by softness. Manufacturers use a special coating to make towels feel softer. After a few wash cycles, the coating is gone — leaving your towels feeling courser and rougher. The good news is that the coating doesn't absorb water, so your towels will become better at drying.
Choose the right size
Towels come in a range of sizes. Err on the side of bigger, especially if you've got taller people in your house. Don't go quite as big as beach towels, however, or they'll be cumbersome. You should be able to wrap the towel around you quickly and have everything covered.
Don't use towels as focal points
Most people get into this mess because they're trying to use towels to provide visual interest. In some cases, this is just like using toilet paper as a focal point. Using other bathroom features to spice up that space allows you to get towels purely for function.
This doesn't mean you can't have accent towels that no one touches. They should be small enough to dry completely. Everyday-use towels should be easily cleanable without showing signs of wear and tear. They'll match well with anything and be a serene, spa-like feature of your bathroom. Don't ever be embarrassed by the state of your towels again.
Want more? Check out 9 bathroom towel storage ideas for your next weekend project.
Editors' Recommendations