Your home entryway offers the very first glimpse of your home and gives your visitors their first impression of you. Your entryway can have both style and massive storage potential. Entryway storage is perfect for picking up and dropping off necessities when heading out or returning home. If you're ready to upgrade your entryway with clever storage options, we've put together a list of ideas that'll help.
Storage bench
First on our list is the storage bench, one of the best ways to enhance entryway storage. If there is enough space for a table in your entryway, consider fitting a storage bench there. A storage bench can hold all sorts of items, including bags and shoes. Also, it'll provide a place to sit while you put on or take off your shoes, or if you're waiting for someone to finish getting ready.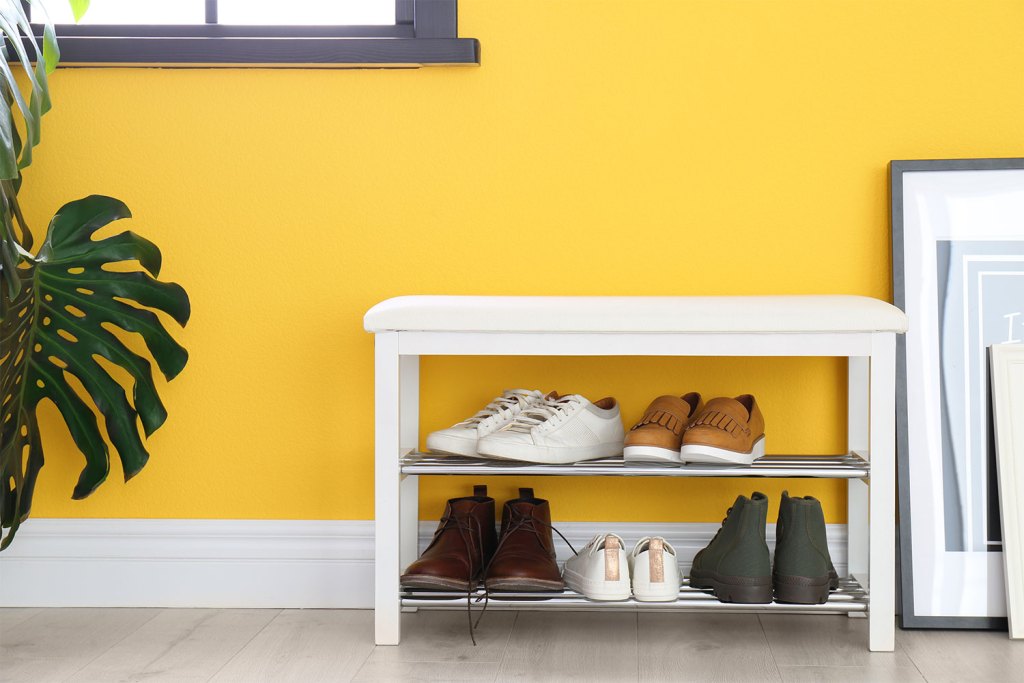 Shoe storage
Shoes bring dirt, mud, and germs into the house, and it's best to remove them right at the doorstep. Consider adding shoe storage to the entryway so you don't have to bring your shoes into the rest of the home.
Shoe storage will do more than add functionality, too — it can also add style to the entryway if you opt for an aesthetically-pleasing storage option. Bob Vila says shoe storage racks or benches will make your entryway look neat. Plus, you'll keep your home sanitary and prevent the spread of germs.
There are a few different options when it comes to shoe storage. Some storage benches have a cushion on top, making it more comfortable to sit on. Or, you can look for tall storage units to accommodate a lot of shoes. The type of shoe storage you buy will depend on how many people are in the home.
Key organizer
Aside from the floor, there's more space to optimize in your entryway. When it comes to key organizers, look at your available wall space. A simple key organizer will have hooks for a few sets of keys, while an elaborate organizer may have additional space for larger items, like coats or mail. Some households consider the key organizer area to be a hub for home organization, complete with a corkboard for family messages. There are also organizers with drawers or charging ports for your devices.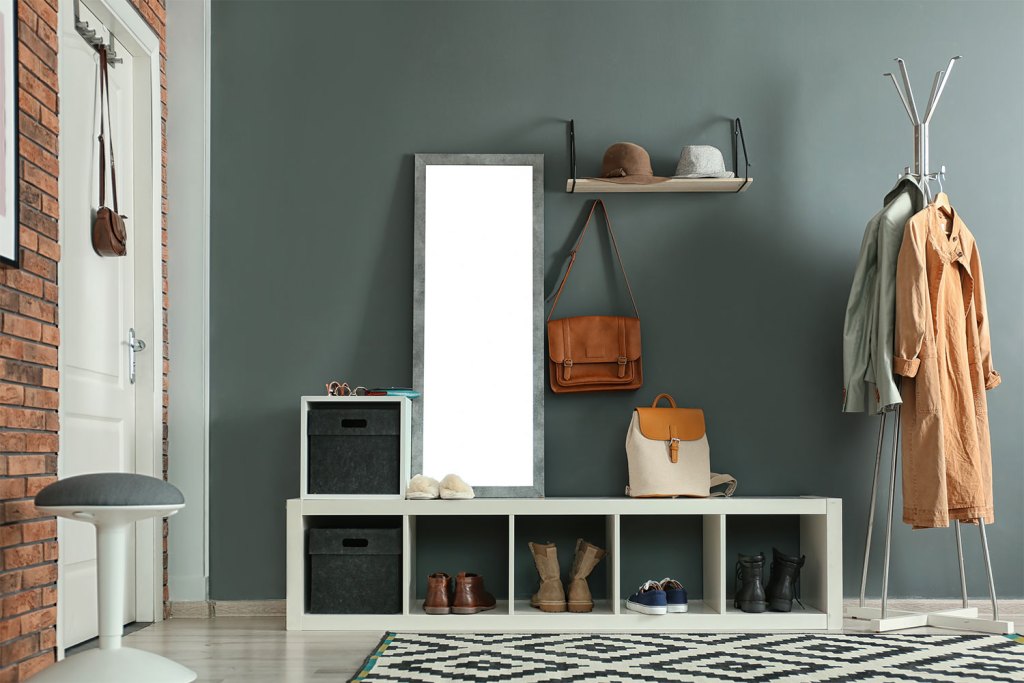 Coat rack
Some homes have a coat closet right when you walk in, but for those without one, a freestanding coat rack is the best way to enhance your entryway storage. With a coat rack, the outwear you need will always be within reach as you head out, and it'll be easy to put your coat away when you return home. Coat racks are available in various styles, sizes, and colors. With so many available options, you can find one that's functional and matches your decor. Family Handyman gives a few tips on how to build one yourself.
Drawers
Having drawers in your entryway lets you hide belongings and keep them out of sight. When you come home, you can put mail, keys, or reminder notes in the drawer, keeping them accessible for when you head out again. Also, instead of coming home and immediately having to organize everything you're carrying, you can put the items in the entryway drawer and then deal with them later. Make sure that the drawers have stops to prevent accidents, which is especially important if you have kids at home.
Cubbies
Cubbies let you quickly stash larger items so they don't remain on the floor (which is a tripping hazard). Cubbies make it easy to quickly clean up the entryway, and you won't even have to worry about putting the top on a storage unit when you're done. Baskets and totes can be fitted into cubbies, too, making it easy to remove them and access the items inside.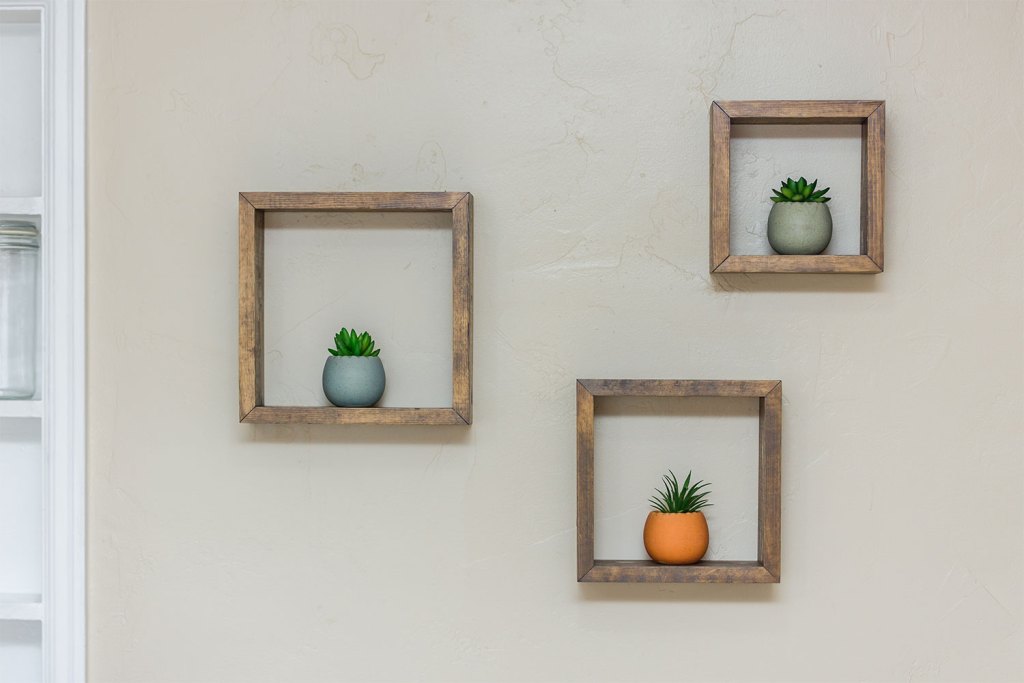 Floating shelves
Floating shelves can hold decorative items without them cluttering the entryway. Put a few small house plants up there, or arrange a few of your favorite books so they're easy to grab when you're ready to read.
There are so many ways to make your entryway more efficient. Storage options are great for busy households and can upgrade even a tiny entryway to make it more functional.
Editors' Recommendations