Keep all your keys organized and ready to go to avoid finding yourself unable to access a room when you need to, or you're late for an important appointment because you are looking for your car keys. Stay organized with one of the amazing options we compiled for your convenience and say goodbye to lost keys.
The easiest way to always remember where you left your keys is to assign them a key hook. Whether you prefer a mounted door-side rack, magnetic hooks for your fridge, or a hybrid solution with mail organizer, the curated selection we bring to you has all the features you need to easily start organizing one of the basics of adulting: Key keeping.
Comfify Decorative Cast Iron Key Holder
Best Overall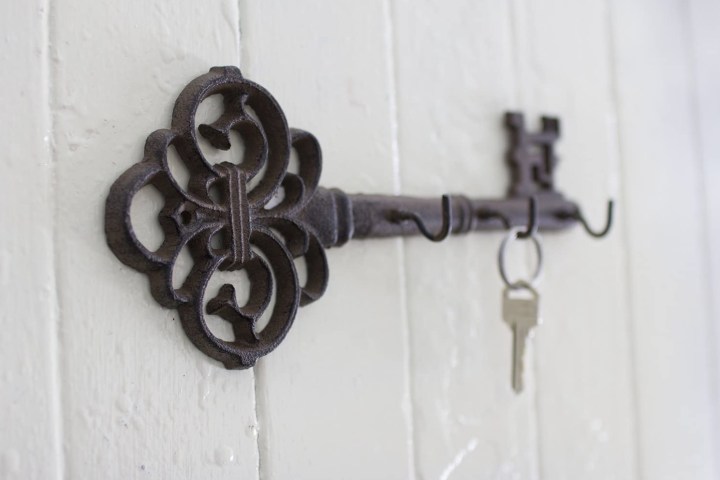 Bring a rustic touch to your home and keep your keys handy at the same time with the Comfify Decorative Cast Iron Key Holder, an antique-inspired wall key hook that includes all gear to be mounted. Easy installation and tasteful design make this one of our favorites. A classic decorative accent for any home and a great way to remind everyone where the keys go.
mDesign Mail Sorter Basket with 5 Hooks
Best Organizing Key Hook
Create extra storage and keep your keys visible with the mDesign Mail Sorter Basket with 5 Hooks, a great addition to any home, office, or hallway. Drop important mail in the basket and hang your clothes as well with the round ended hooks. Easy to mount and easy to clean, this sturdy steel organizer features one big basket and five hooks for ample capacity.
Learning Resources Magnetic Hooks
Best Magnetic Key Hook
If you are looking for the perfect solution to keep keys organized in the kitchen, the Learning Resources Magnetic Hooks will hold your keys in clear sight for you until you need them. This set of four brightly colored magnetic hooks are a favorite of teachers, since they work like a charm on whiteboards. A fun way to stay organized and bring visibility to commonly used items.
Embrace the idea of using a unique and dedicated spot for your keys, and you'll never lose them again. We are confident that with one of our chosen recommendations, you find the perfect fit for the size, style, and functionality you need. And when you are looking for ideas for a meaningful housewarming gift, this collection with the best key hooks will come in really handy.
Editors' Recommendations