Whether you want to blend your Velcro cable ties or use a color-coded system to easily find each cable bundle, we have compiled options that allow you to regain control of your work area. Consolidate your organization and empower your creativity by re-cabling with a purpose. You never know what a new setup does for your workflow. Get productive with this curated list.
Known for its versatility, Velcro has been used in many applications, and cable ties are one of the most successful ones. The ability to withstand the wear and tear of hundreds of reattachments makes it an ideal tool to constantly adjust to the needs of workspace. Plus, cable ties are a boon to home safety — by ensuring that no one is tripping over your tangle of cables sprawling across the floor or between items of furniture. Check out the top recommendations and start organizing all those cables hanging behind your desk.
Velcro Brand One-Wrap Cable Ties
Best overall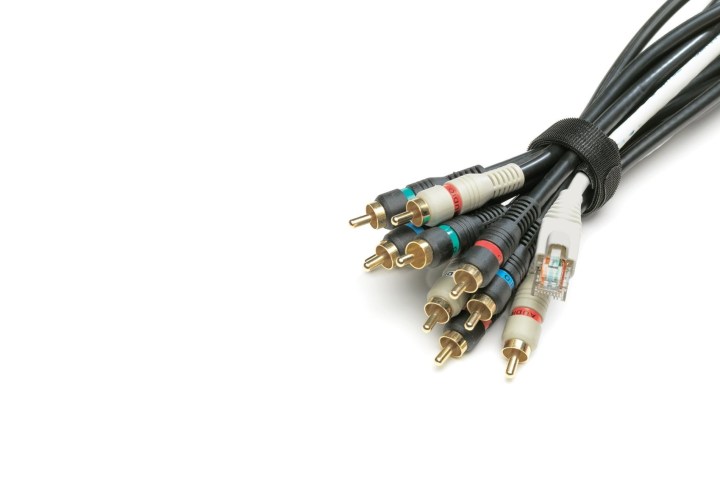 For legendary performance, there is nothing like the original Velcro Brand One-Wrap Cable Ties. A standard-setting, self-fastening cable tie that secures large cords and bulky cables. This package with 100 precut ties is ready to use on a variety of home organizing chores. The top feature is the ability to be reused and repositioned, making them a sound investment that will serve you for years. The brand behind this product invented the material, so you know this is a solid choice.
Pasow Reusable Cable Ties
Best lightweight cable ties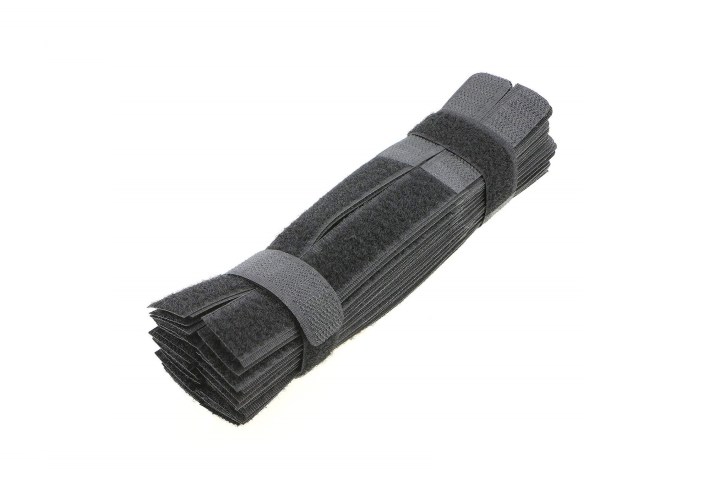 If you are looking for the most-minimal solution, the Pasow Reusable Cable Ties have a detachable hook-and-loop design that is lightweight and durable. The ideal solution for computer, kitchen, and electronic-wire management around the house or office, as well. If you run IT for an office with multiple computers, this 50-pack of reusable ties will come in real handy.
Trilancer Adjustable Cable Straps
Best colorful cable ties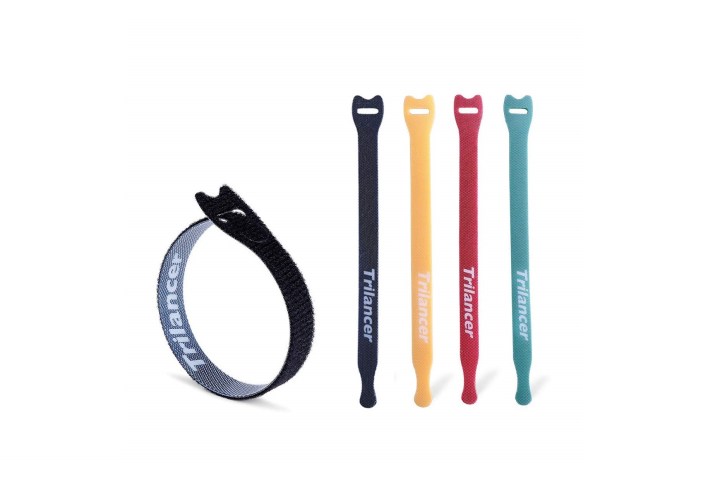 When you need to take your cable management to the next level, you're going to need a color-coded solution. The Trilancer Adjustable Cord Fastener Cable is a multicolor pack of 50 Velcro cable ties that will make organizing a breeze for workspaces like music-recording studios or video-editing stations. Designed to be connected together as well as working as a stand-alone tie, this model can wrap small bundles or massive master clusters.
Unlock the power of an organized workspace and prevent electric failures by organizing your cords into groups depending on the type of connection and frequency of use. Our curated list of Velcro cable ties will make the task easy, and you might enjoy running cables for once.
Editors' Recommendations