Whether you are looking for a case to bring your favorite oils or blends on the go or a display rack to easily see all of your collection, we have researched, compared, and vetted to compile a selection with the best essential-oil storage solutions. Let the positive vibes flow and spread the healing scents of essential oils as you go with our suggested models.
Keep your essential oil from going to waste by letting them exposed to the heat and sun. Both elements change the chemical composition of the oil and reduce both their potency and effects. Storing them in the right container will maintain their original properties for longer and help you organize them. As you grow your apothecary, you will need an easy way to access your oils, and we have curated the best options available out there.
Aroma Outfitters Wood Essential Oil Box
Best overall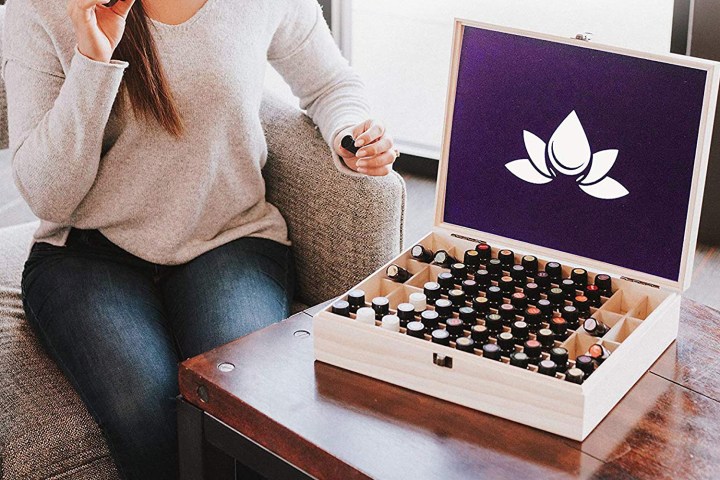 The Aroma Outfitters Wood Essential Oil Box is the gold standard when it comes to essential-oil storage. Elegantly crafted with the finest pine wood with no branding for personal customization, it features 68 custom-sized divisions — perfect for the most-common vials available today. Once open, it also doubles as a display and is ideal for travel to health fairs, farmers' markets, or personal storage at home. The lid includes a removable, cushioned layer that protects the oils.
Hytek Gear Essential Oil Carrying Case
Best travel storage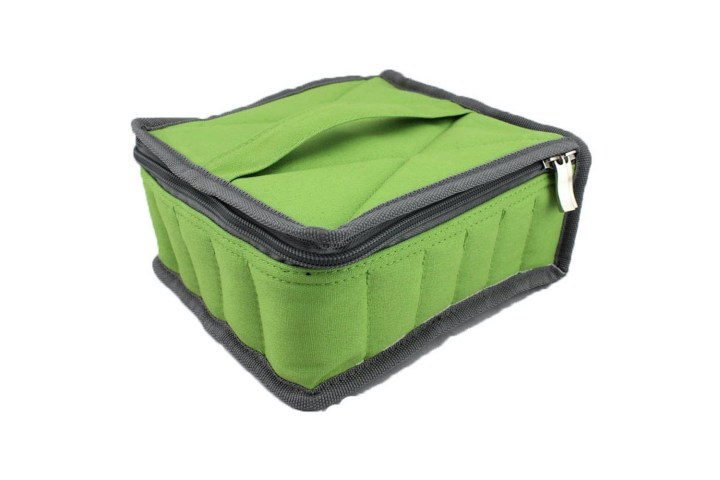 Bring the benefits of aromatherapy with you when you travel with the Hytek Gear Essential Oil Carrying Case, a soft, padded carrier with an organizing grid that can hold up to 30 bottles and is ideal to protect your oils when you fly or go on a road trip. A durable construction with top-quality materials that has superior fabric and zippers. A real solid solution to keep your collection safe.
Sorbus 5 Tier Wall Mounted Rack
Best mounted rack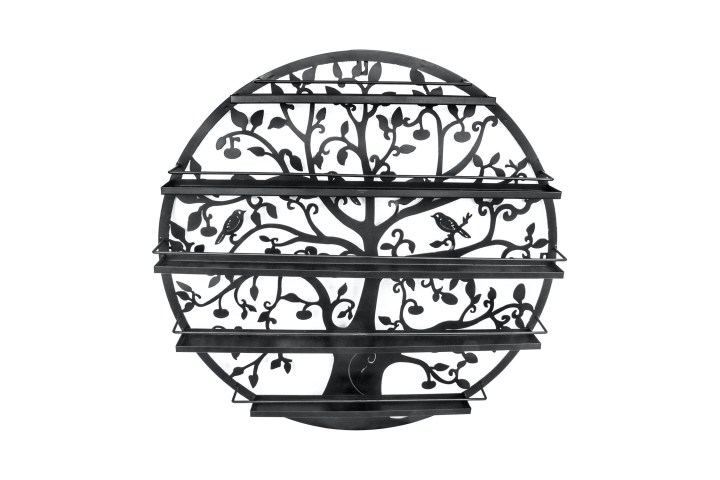 Make a statement with the Sorbus 5 Tier Wall Mounted Rack, a stylish and beautiful solution that offers five levels of shelves and provides ample space to store up to 70 bottles. The high-quality metal construction provides sturdy support and is easy to install.
We know how important is to keep your collection of essential oils organized. As part of your daily self-care routine, they can help with stress relief, better sleep, or enhance concentration. We value the hard work of those who extracted the chemical scent and aromatic essence of these plants and herbs. Let's honor their craft by storing your essential oils in one of our suggestions.
Editors' Recommendations