Make checking into your flight and documenting your baggage a breeze, with a solid rolling duffel bag that can carry a good amount of your belongings. Rolling duffel bags come in all shapes and sizes, but the constant is that as long as they are long and wide, you will be able to put them to good use. Help yourself with our suggested collection of the best tried-and-tested models.
Duffel bags are a pure military invention that became increasingly popular after World War II when people realized that if they were able to sustain the wear and tear of combat, they could withstand anything. Born in Belgium, this style of luggage has evolved to include a variety of large hold-all bags. We have selected the latest and greatest models out there that include rolling wheels.
AmazonBasics Ripstop Rolling Wheeled Duffel Bag
Best duffel bag overall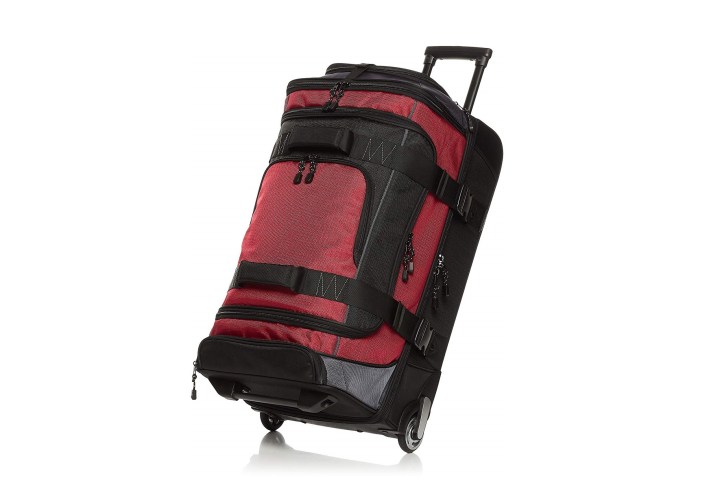 With a standard classic design and incredibly resistant material, the AmazonBasics Ripstop Rolling Wheeled Duffel Bag is one of our favorites. You can fit everything you need for a whole week if you are an organization pro or a full weekend if you just throw everything in there. This is the perfect no-frills solution for those who just want a reliable bag that won't show up ripped at the airport terminal.
Olympia 8 Pocket Rolling Duffel Bag
Best value duffel bag
Get the most bang for your buck with the Olympia 8 Pocket Rolling Duffel Bag, a big-value product that has many high-end features for an entry-level price. Eight different pockets make organizing and packing incredibly easy for you. The retractable handle is one of the best on the market, and the reinforced frame makes sure that your bag doesn't deform while giving you that natural stretch you need to fit all of your stuff.
Timberland Wheeled Duffle Bag
Best compact duffel bag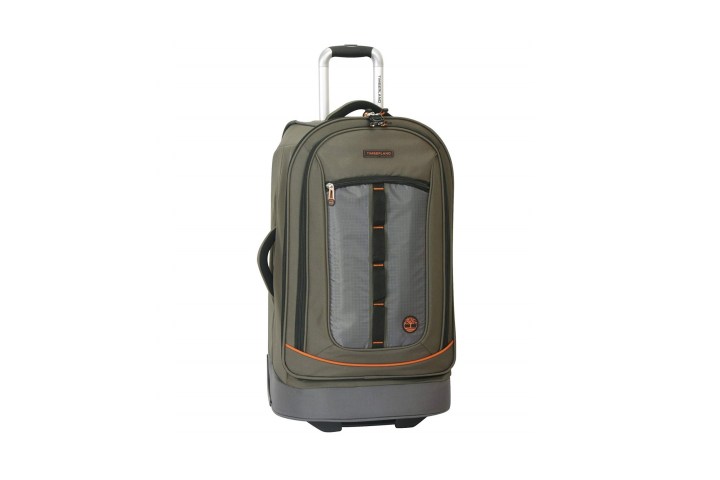 If you are looking to travel in style but still want to carry a sturdy and durable piece of luggage, the Timberland Wheeled Duffle Bag checks all of the boxes. Lightweight, resistant to rough treatment, and with a ridiculous amount of storage space, this compact bag will quickly become your next favorite suitcase. The bottom bumpers, multiple straps, and bottom-shell protection make it a heavy-duty bag with a premium look and the perfect size for your travel needs.
Avoid the frustration of hauling impractical bags across an entire airport terminal, as you shuffle between crowds to make it to your flight. With a rolling duffel bag from our list, you will enjoy the comfort of and convenience of gliding to your gate with the comfort and confidence that you have all the items that you will need for your trip.
Editors' Recommendations