Keep your archive in perfect condition with the best photo-storage box. These airtight containers protect your prints from dust or moisture, and when stored in a dark, dry room, they also prevent discoloration and damage from the sun. Check out the curated list we have put together and choose the perfect model for your needs.
Sorting your photos will never be easier. Once you organize all your collection with one of the photo storage boxes we have selected as the best in the market, you will be able to easily pull out the precise photo that helps you bring back those precious moments that become the building blocks of life.
IRIS USA Photo and Craft Keeper
Best overall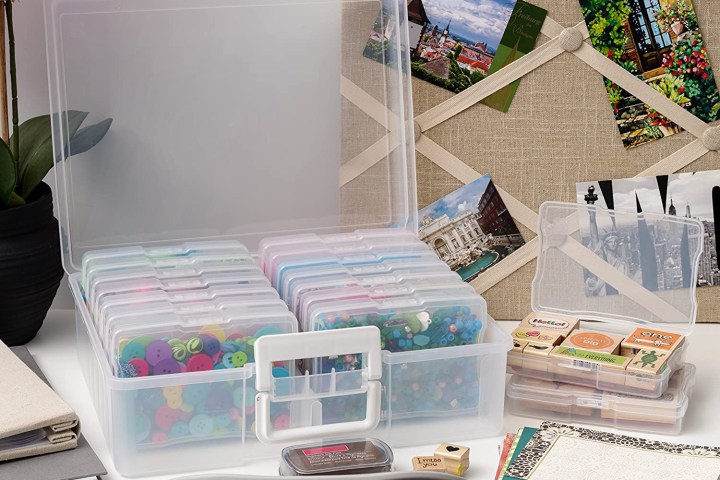 The IRIS USA Photo and Craft Keeper in the complete solution for your storage needs. This two-pack comes with everything you need to organize about 1,500 photos. Each case includes 16 rounded-corner photo keepers for 4" x 6" prints that can hold almost 100 each.
Novelinks Photo Cases
Best Multicolored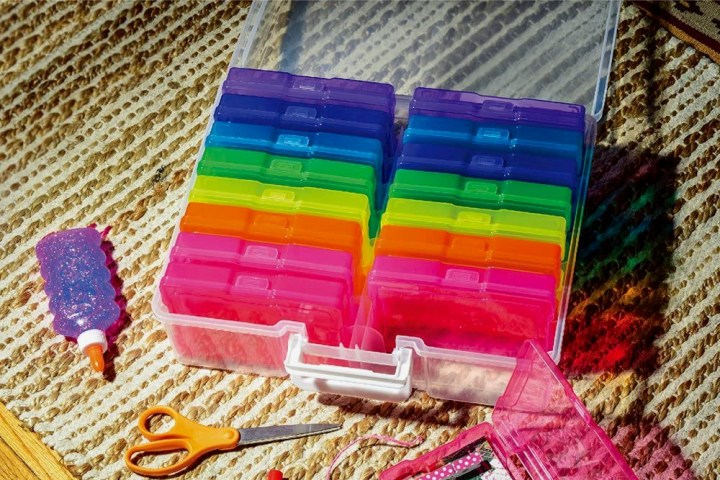 Bring color and fun to the mix with the handy Novelinks Photo Cases, an especially useful solution that allows color-coded organization. This multipurpose case includes 16 keepers that store photos, craft supplies, collectibles, and anything else you can imagine. It fits around 100 photos per case for an abundant total of 1,600 photos.
ArtBin Semi Satchel Box
Best Portable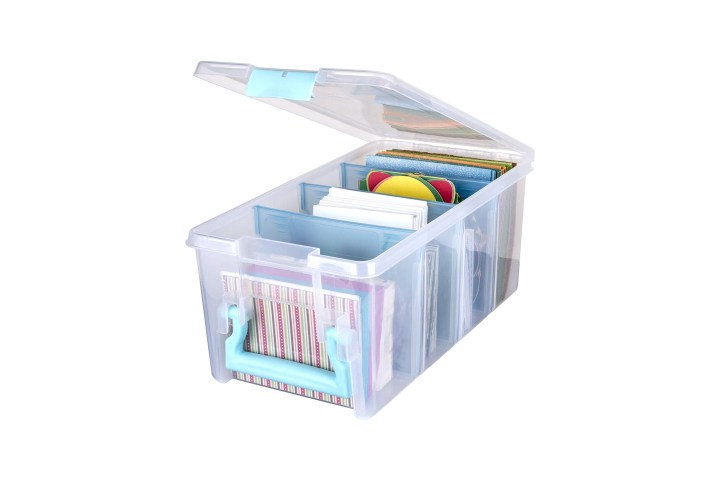 Organize all your important memories, photos, and historical family documents with the ArtBin Semi Satchel Box. This ample and sturdy box fits several unusual sizes and formats of photos and can also store all your crafting materials. It includes removable dividers to create endless possibilities when organizing.
Finally give your photo archive the organization and protection it deserves with a solid storage solution. Make sure your once-in-a-lifetime memories are well taken care of in order to be passed down to future generations as invaluable family heirlooms. Pick the best photo storage box from our suggestions and let the reminiscence begin.
Editors' Recommendations