Having one fixed place to reference all your past, present and future assignments can do wonders to declutter your mind. Whether you're a student or a busy worker bee, everyone needs a system that will keep important dates and assignments organized and visible. A great desk calendar makes planning ahead easy on your eyes and easy on your mind, which leads to more efficient time management and less procrastination.
With a variety of sizes and features, choosing the best calendar for your needs can require more planning than you'd think. That's why we've chosen the best desk calendars to help you plan with purpose.
AT-A-GLANCE Desk Calendar
Best desk calendar overall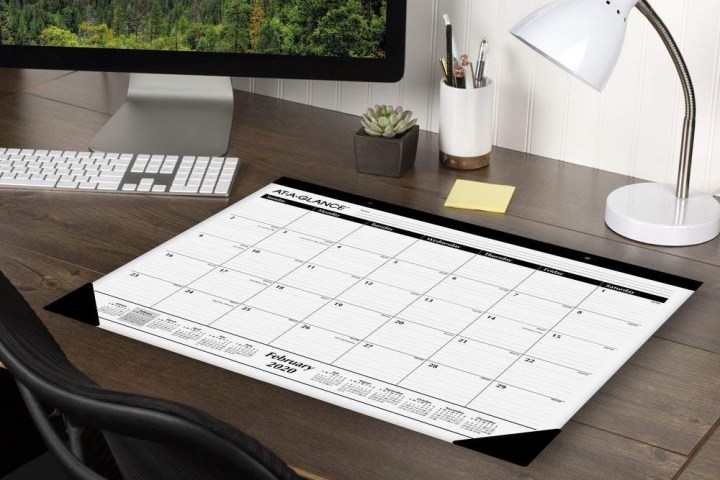 Keep track of important deadlines, special events and more with clear organization and unique style. The AT-A-GLANCE Monthly Desk Pad covers 12 months from January through December. This calendar is ink bleed resistant so you can plan your schedule without distraction. This calendar's monthly overview makes it great for long term planning. Each month features ruled daily blocks, space for notes, and a full year of reference calendar blocks. Expand your organizational skills with special features, including perforated pages, two black corner protectors and holes for optional wall hanging.
Hadley Designs Floral Flowers Desk Calendar
Best desk calendar design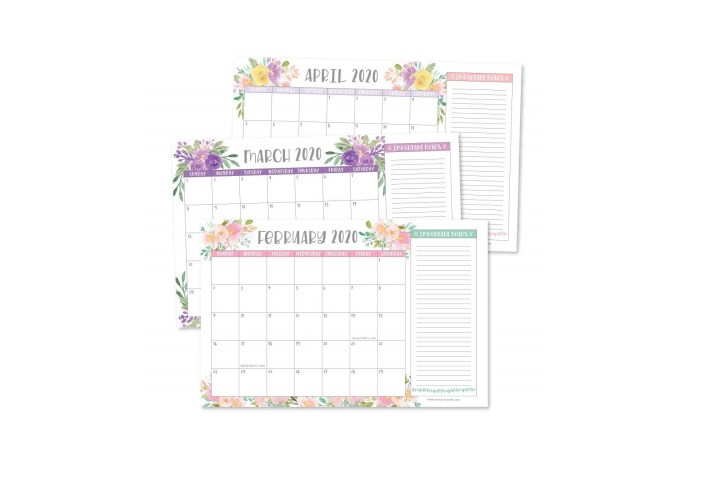 When life gets busy and it seems next to impossible to keep track of all the important dates in your life, Hadley Designs' Floral Flowers Desk Calendar is the perfect solution. This calendar is made in the USA with the finest quality materials making it effortless to write on with a long-lasting design. Covering a total of 18 months, this desk calendar is perfect for staying ahead of the curve and planning your days, weeks and months.
Cranbury Small Desk Calendar
Best standing desk calendar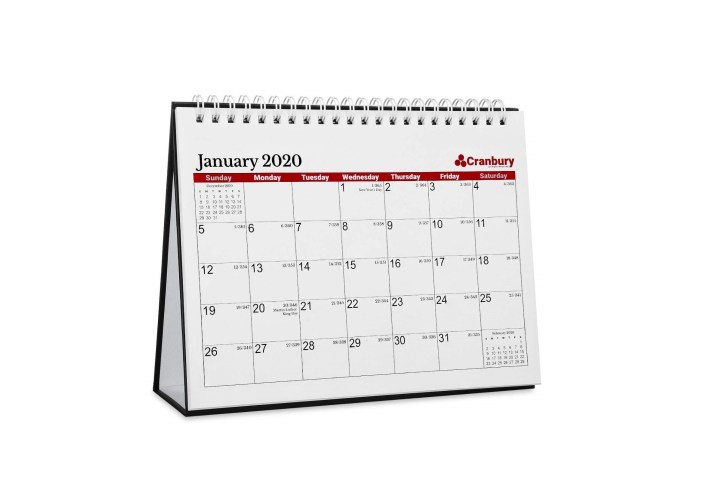 The Cranbury Small Desk Calendar has daily blocks of 1×3/4 inches, providing plenty of space for planning your appointments and to-do reminders. This size is loved by many for its compact footprint and portability. Its calendar pages are printed on both sides for convenient display on tabletop or desk. Constructed with thick paper and durable twin-wire binding, this desk calendar is built to last. The Cranbury Small Desk Calendar comes with 34 colorful reminder stickers to mark your events, special days, birthdays, meetings, deadlines, appointments, and more.
Whether you are a student in college organizing your assignments and exams for the week or a member of the workforce organizing your daily and weekly meetings, a great desk calendar truly allows you to visualize what your month looks like. Whether you are going with the standing calendar, the best designed, or our top pick, we've given you all the information you need to make the best choice for your planning needs.
Editors' Recommendations