A versatile stand will always be put to good use in the kitchen. They help free up the precious cooking surface on your countertop and make reading your cookbook much easier, as they prevent neck pain and strained sight. From highly adjustable options to super minimal sustainable design, our selection of cookbook stands will surely fit your kitchen, style, and budget.
 Whether you follow your recipes from a book or a tablet, keeping a neat and organized kitchen always makes your food taste better. Make your life easier when you are following complex instructions and get a solid stand to hold up your recipes. We reviewed many options and brought you the very best cookbook stands available today.
A+ Book Stand Cookbook Holder
Best Overall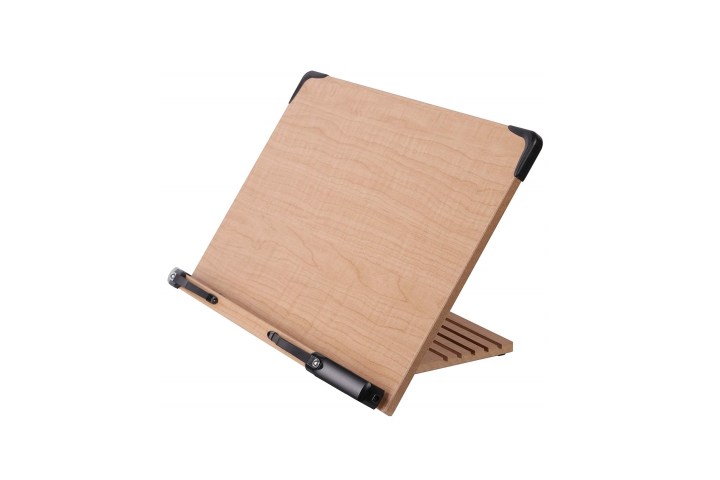 When you spend countless hours in the kitchen reading and cooking, the A+ Book Stand Cookbook Holder will make an immediate difference. The large, sturdy construction and adjustable angle make it a favorite of both home and professional chefs alike. Featuring flexible and strong page holders, this stand improves neck posture and provides relief.
Wishacc Bamboo Cookbook Stand
Best Bamboo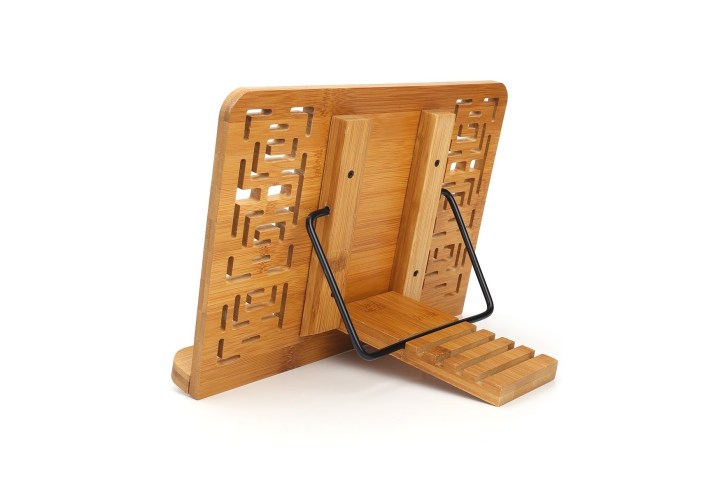 Made of sustainable organic material, the Wishacc Bamboo Cookbook Stand is a great option to match your natural kitchen decor. A minimal design with artful carvings, this stand is stable, easy to clean and foldable for quick storage when not in use. It's the perfect size to fit a multitude of devices, magazines, and hardcover cookbooks.
BestBookStand Actto Cookbook Stand
Best Value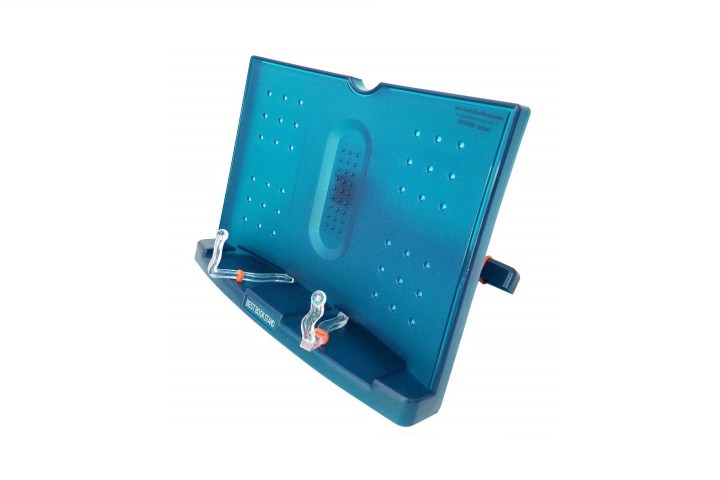 You will be holding your recipes with confidence thanks to the BestBookStand Actto Cookbook Stand, the top value option on the market today. Innovative and bold design are behind this amazing solution for when you need to have books opened and propped at the right angle. The durable PVC construction is easy to clean and very durable.
Cookbook stands are the most convenient option to simplify following a recipe. When you free your hand from page holding, you will feel the creative flow to cook without distractions. Remember that recipes are only the blueprints and you are free to create dishes with your own flair. Get your favorite cookbook stand out of our carefully curated selections.
Editors' Recommendations