Whether you prefer standup fixtures, end table lamps, or exposed bulbs, we have the perfect selection of the most popular and classy brass lamps we could find. They are all a perfect way to fill an empty space by creating a whole new mood with atmospheric pools of light.
Add light, style, and ambiance to a dark room with the classy and versatile brass lamps we have chosen as the very best on the market. Inject sophistication and make a statement with a striking new piece of furniture adorning your living room or master bedroom. Similarly, provide a lovely warm light over your favorite armchair, cuddle up with a cup of tea and a book, and read the evening away. Let's take a look at the models that we've chosen as our favorites.
Brightech Sky Torchiere Floor Lamp
Best brass lamp overall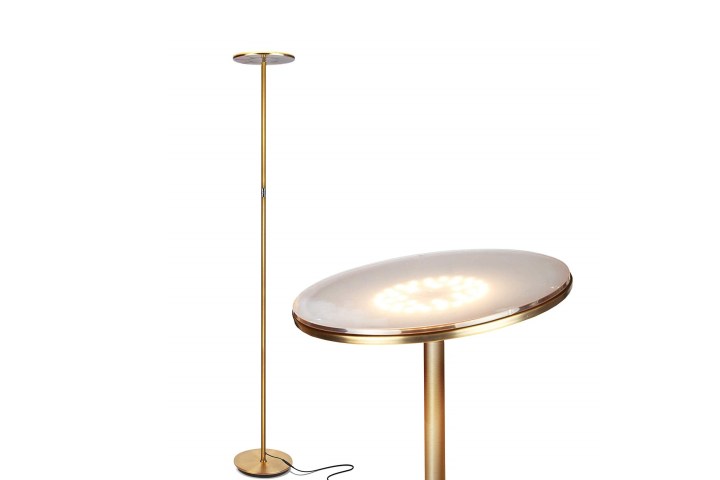 A modern, elegant and understated addition to any room, the Brightech Sky Torchiere Floor Lamp is perfect for narrow corners where you need the base to hide under the couch. The head bounces a super bright light of over 2,000 lumens that pivot to direct the beam as needed. Enjoy dimmable output using the built-in switch or set it up with a smart home voice system.
Regency Hill Becky Antique Table Lamps
Best brass table lamp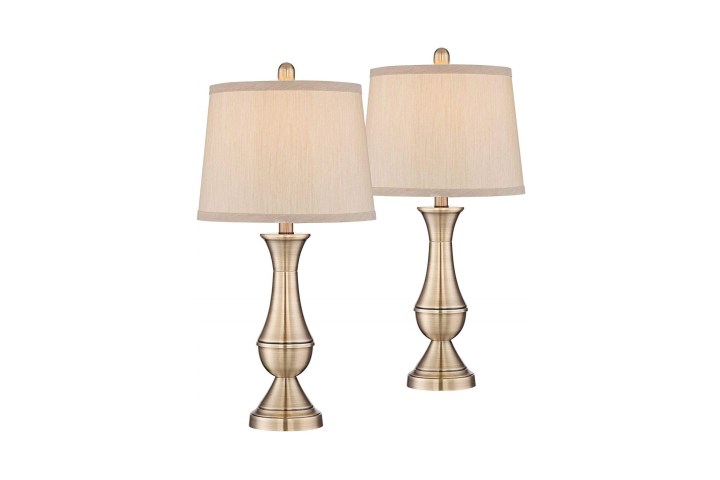 Traditional brass lamps are a classic staple of any elegant home. Look for an instant upgrade in class with the Regency Hill Becky Antique Table Lamps, a set of two timeless pieces crafted in premium metal with a soft tone lamp shade. Multiple types of light are available with this product that uses standard sockets and takes bulbs of up to 100 watts.
Haitral Industrial Brass Desk Lamp
Best brass desk lamp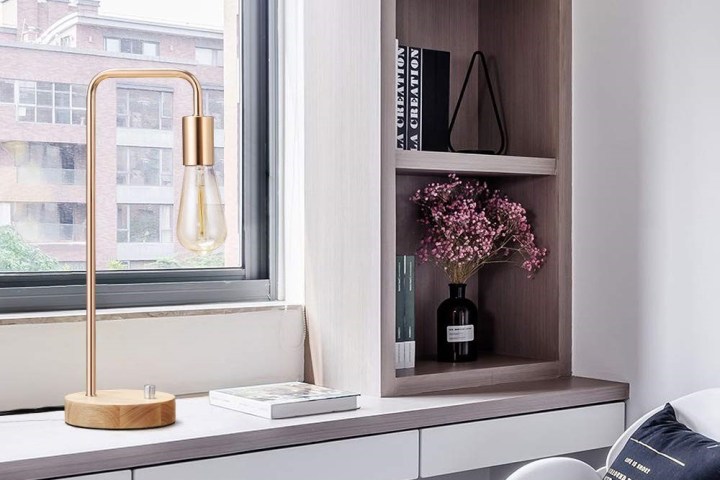 Make a statement and light up your working space with the Haitral Industrial Brass Desk Lamp, an open bulb stylish lamp that combines the thrifty feel of an exposed filament with a wooden base and high-quality brass metal frame. If you are after a lofty industrial vibe, decorative Edison bulbs are the way to go.
A brass lamp can add a level of distinction and class that is normally present in high-end homes with clean design and modern metallic details. Choose your favorite from our list and combine it with other brass metal decorations and statement pieces for a cohesive and sophisticated feel to your home.
Editors' Recommendations