Inflatable mattresses are a convenient sleeping solution for temporary situations such as moving, camping, sleepovers or visitors from out of town. Thanks to easy ways of inflating your airbed, you can set a pop-up bedroom in no time.
Reliability and comfort are the main features you must not compromise when picking the right blow up mattress for you. From ultra-light portability to incredibly plush cushioning, the features available on our list are sure to challenge your idea of how comfy an airbed can be.
Englander Microfiber Queen Air Mattress 
Best overall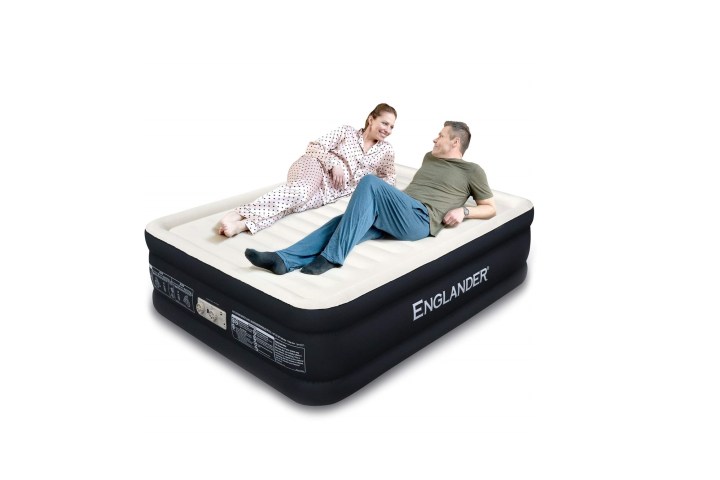 For those looking for a premium option at a fair price, the Englander First-Ever Microfiber Queen Air Mattress is a luxury microfiber airbed with a built-in pump that is above the competition. Featuring an impressive size, this blow up mattress is  4 inches wider than any queen airbed on the market and inflates fully in less than 2 minutes. Designed for durability, it's firm and comfortable enough for everyday use.
Lazery Sleep Inflatable Queen Mattress 
Best for camping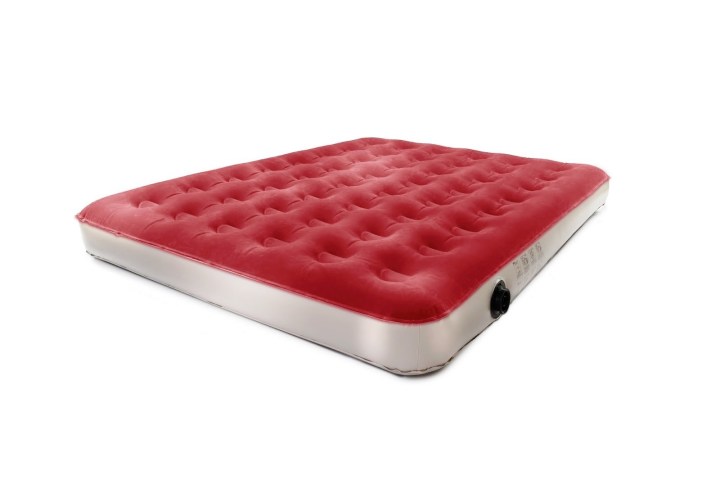 If convenience is what you are after, the Lazery Sleep Inflatable Queen Mattress is a comfortable blow-up airbed that comes with a rechargeable electric pump and car charger. The dual-chamber design consists of 40 air coils that provide you with the support of a traditional bed while you enjoy your weekend at the campsite. Ideal for when you travel, go backpacking or camping thanks to the gripped bottom and extra thick, waterproof top.
Englander First-Ever Microfiber AIR Mattress Twin Size 
Most comfortable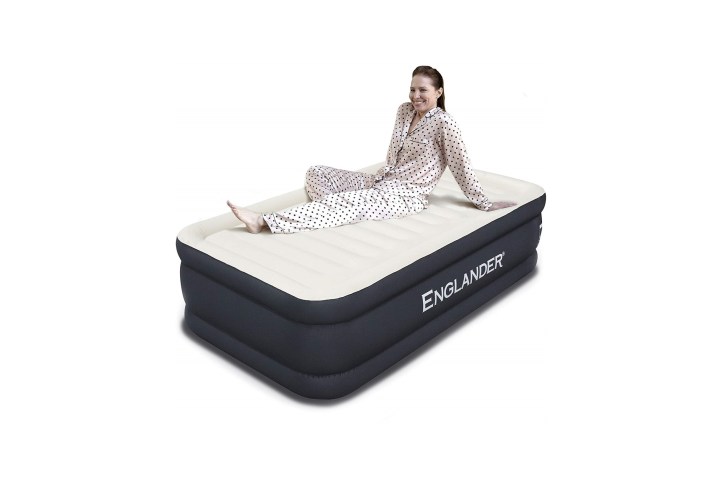 Thanks to its small footprint but expansive sleeping surface the Englander First-Ever Microfiber Twin Mattress is the most comfortable option for solo sleepers. It features microfiber material so soft you can even sleep without bed sheets. The strength and structure of this blow-up mattress prevent loss of shape and support over the course of time.
Remember, the one outcome you want to prevent at all costs is waking up to a leaky airbed. Our selection of quality options offers minimal air loss and consistent performance with each use. Whichever mattress you choose, you will enjoy a restful sleep night after night.
Editors' Recommendations