Quality and durability are essential in an air mattress. After all, you don't want to wake up on the floor and not be able to enjoy the rest of your vacation due to lack of sleep. Luckily, we have found the strongest air mattresses so you can rest peacefully, knowing that you will stay comfortable the entire night.
If you've ever slept in an air mattress, you know what a difference elevation can make. An air mattress that is low to the ground can be difficult to get in and out of, and just doesn't provide the same quality sleep as a raised mattress. Let's take a look at the elevated queen air mattresses on our list to discover which is the perfect one for your next camping trip or family reunion.
Intex Comfort Elevated Queen Airbed
Best overall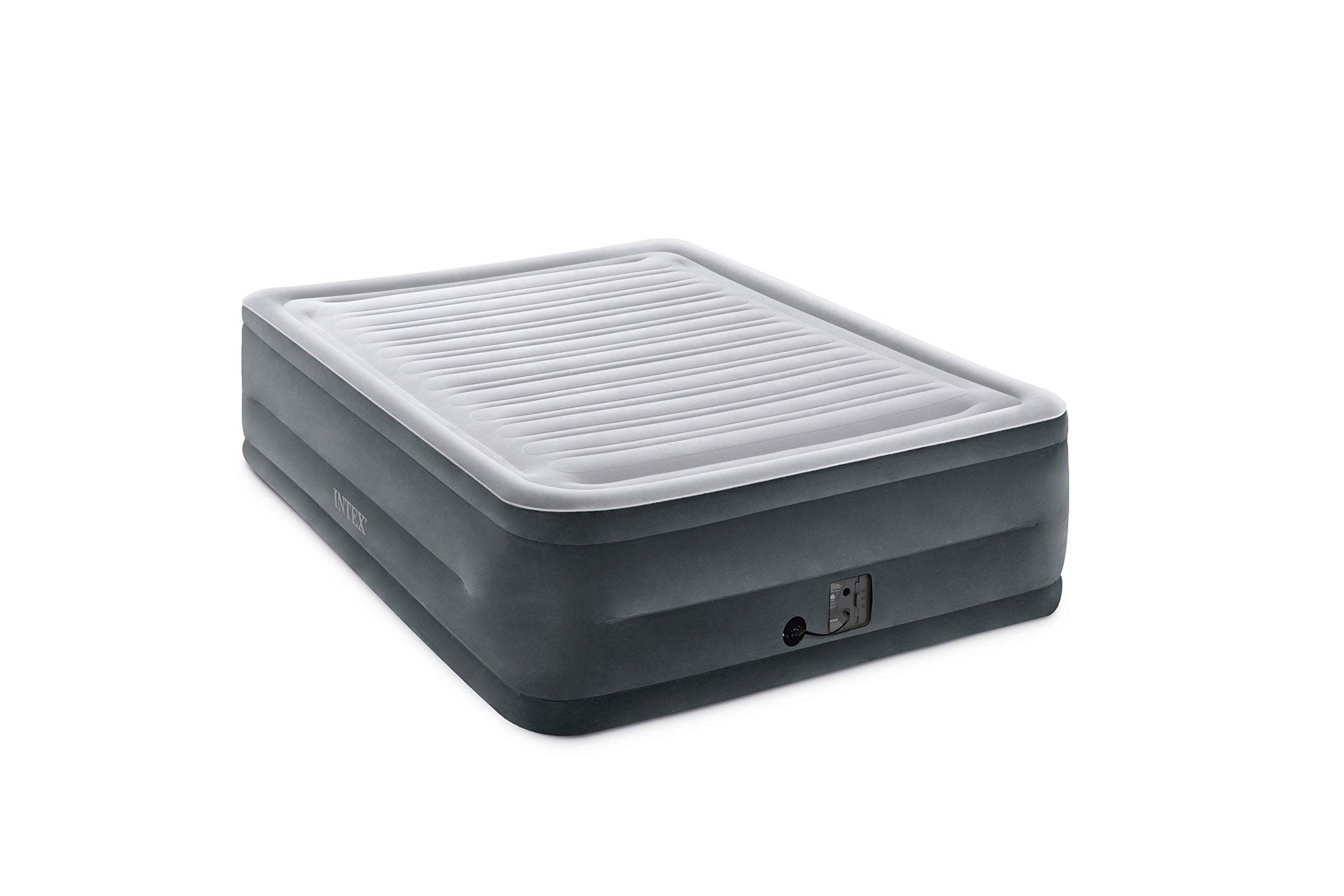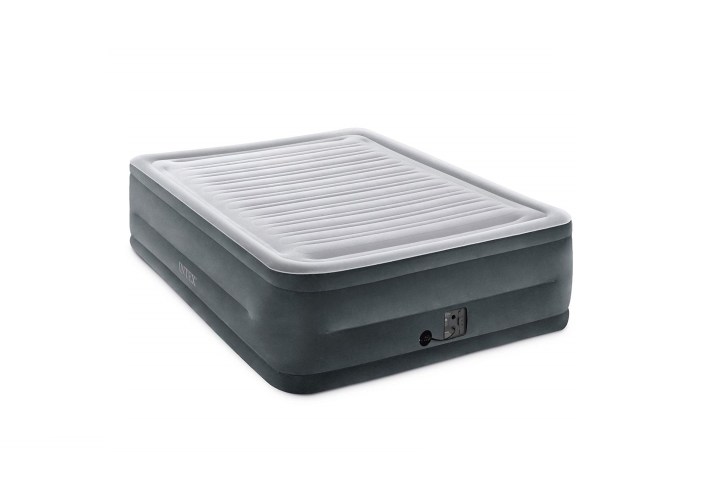 Reliability and comfort are the greatest qualities in the Intex Comfort Elevated Queen Airbed. In under 5 minutes, you can enjoy a soft, yet sturdy bed that is convenient and holds up to 600 pounds. This no-frills air mattress is ideal for frequent use.
Noble Luxury Raised Queen Air Mattress
Most durable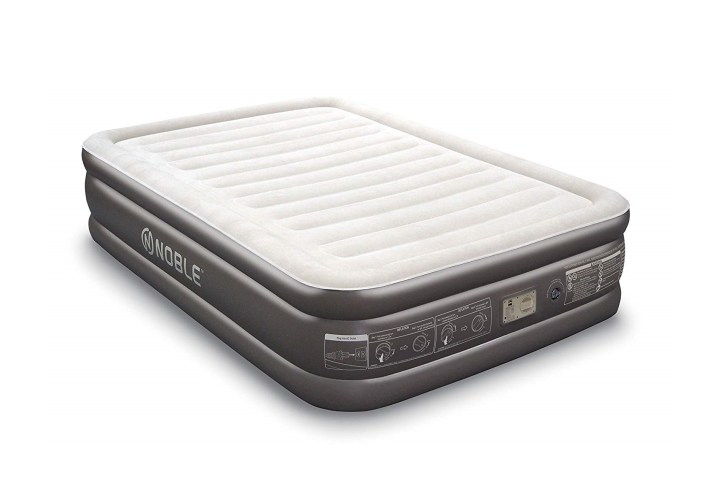 Why settle for less when you can sleep in luxury, no matter where you are? The Noble Luxury Queen Air Mattress makes comfort and durability a priority. With coil beam technology, this bed features a soft top layer for extra plush. It is made of thick, waterproof materials that provide extra support and longevity to your purchase.
Intex Ultra Plush Queen Air Bed with Headboard
Most comfortable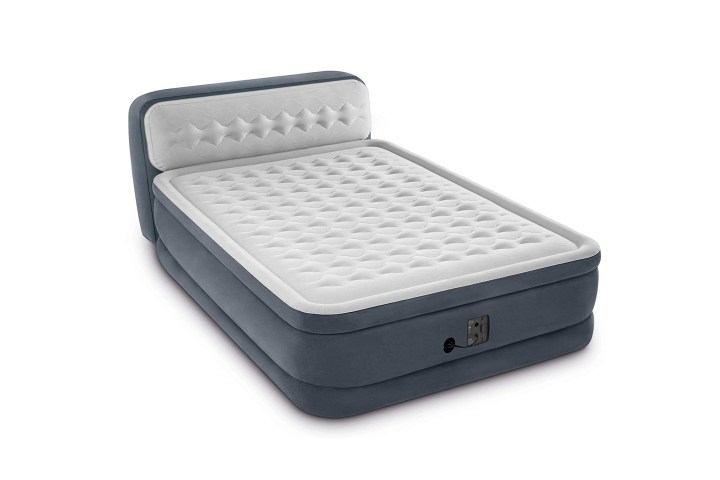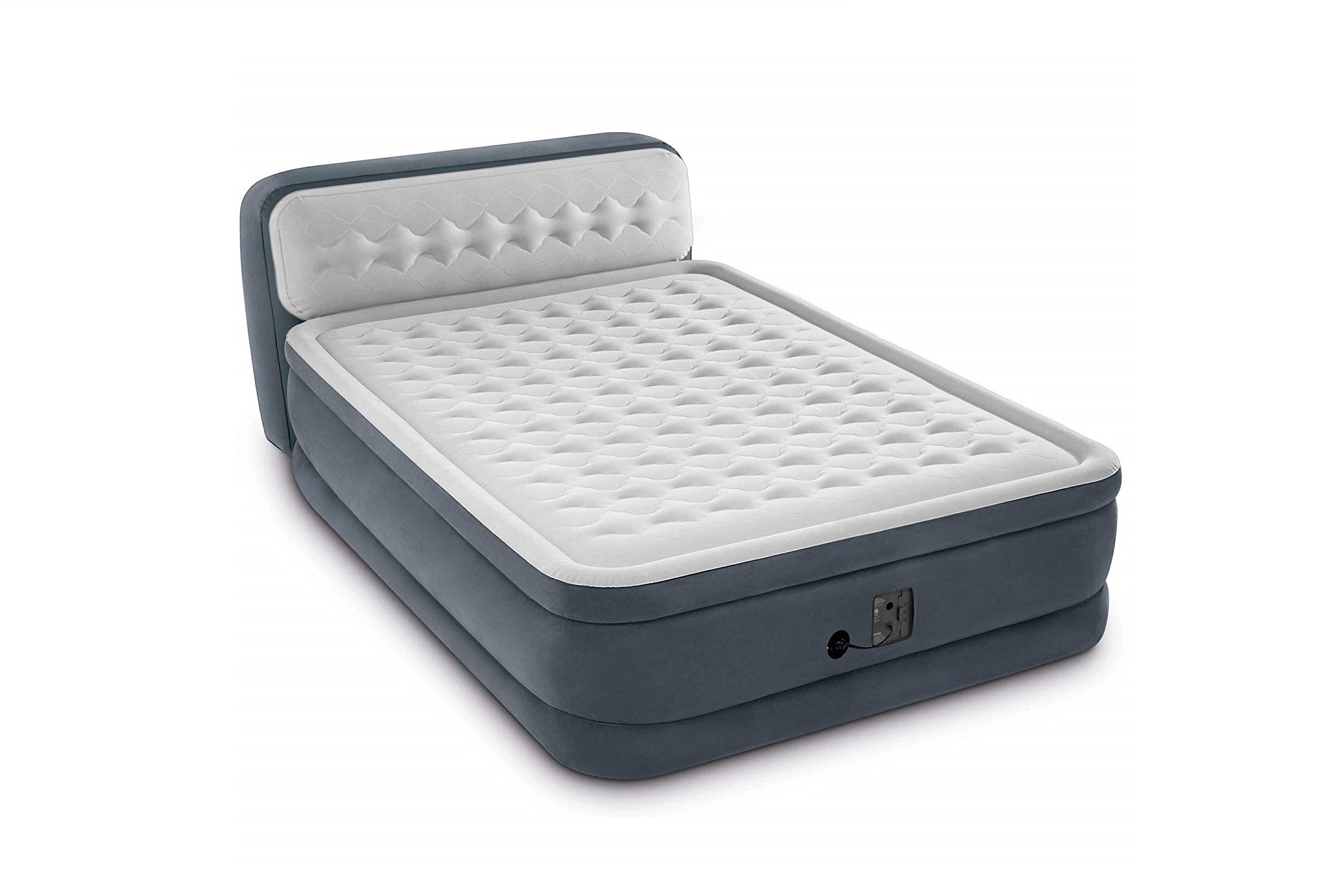 Beds may have originally been built exclusively for sleeping but, today, we use them to watch TV or just relax and lounge. Travel in style with the Intex Queen Ultra Plush Dura Beam with a built-in pump and headboard and see for yourself what a difference a headboard can make.
Traveling is fun and exciting but sleeping in an uncomfortable air mattress is not. The queen air mattresses on our list will keep you relaxed and rested during your trips, thanks to their high-quality materials and extra features to ensure your ease.
Editors' Recommendations