Purchasing a queen mattress protector safeguards your mattress while also providing you with a more restful, allergy-free sleeping environment. Ensure your comfort and peace of mind with a mattress protector that extends the lifetime of your mattress and helps you sleep better.
Foods and liquids are not the only threats to your mattress. Shield it from dirt, dust mites, and bacteria with an easy-to-use and affordable mattress protector. It is an excellent solution to keeping your bed clean, so you and your loved ones can enjoy spending time together without worrying about possible accidents or suffering from allergies. Let's take a look at our favorites.
SafeRest Queen Mattress Protector
Best overall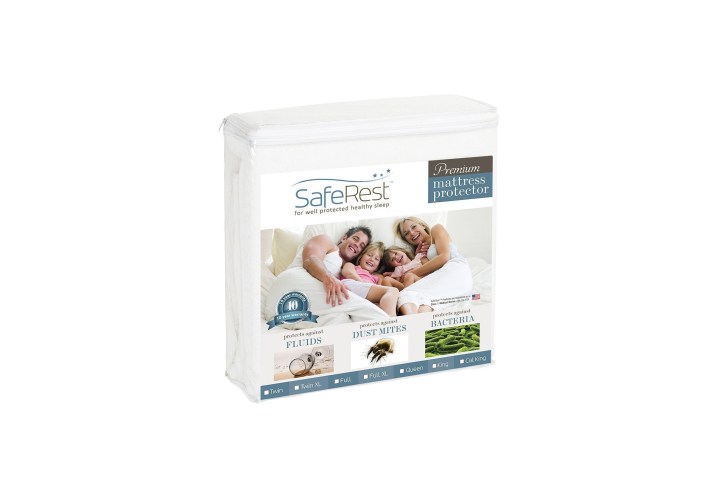 Keep liquids, sweat, and bacteria out of your mattress with the SafeRest Queen Mattress Protector. This hypoallergenic and waterproof solution features a soft terry surface with membrane back coating for maximum protection to your bed. Its fitted-sheet design ensures that this mattress protector stays in place throughout the night, so you can sleep comfortably.
AirExpect Queen Mattress Protector
Best organic cotton mattress protector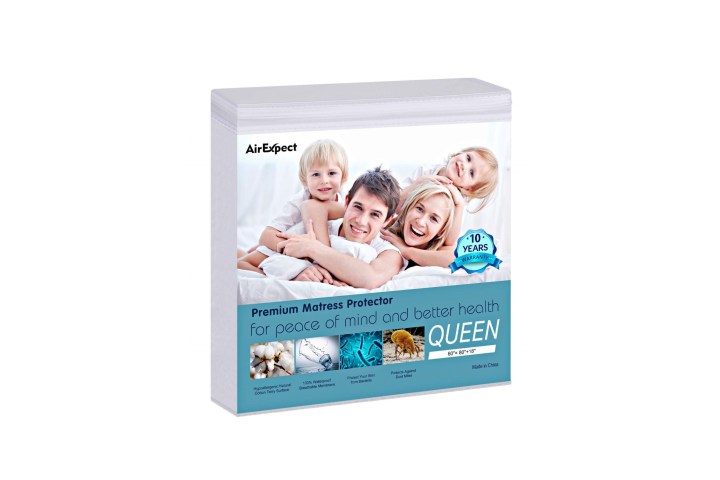 Made from 100% organic cotton, the AirExpect Queen Mattress Protector features a cozy terry surface and waterproof membrane lining. Enjoy complete protection to your queen-size mattress with no harmful chemicals for the safety of your family and pets.
Utopia Bamboo Queen Mattress Protector
Best bamboo mattress protector
Made with a blend of polyester and bamboo, the Utopia Queen Mattress Protector is a comfortable cover that keeps your mattress safe from liquids and dust mites. It is designed to securely stay in place like a fitted sheet, so you never have to worry and can rest peacefully knowing that your mattress is always protected.
Finding the right mattress takes time. Once you've found it, you want to protect your bed and ensure its longevity with a mattress protector that keeps liquids, dust, and dirt away. The products on our list are breathable and secure so you can sleep comfortably, knowing that the investment you made on your mattress is protected.
Editors' Recommendations