It can feel overwhelming to find furniture and decor for a small bedroom. There are not many options in terms of how items are positioned, and it can feel frustrating to try to get all the elements you want included to fit.
The good news is, it doesn't have to be. There are many options for creating a serene and fabulous bedroom in a small space, and it can make the hunt for items a fun experience. The good news is you won't spend a lot of extra money filling walls and corners with "stuff" for stuff purposes. You can spend your time selecting pieces that make the most of the space you have.
One fun option is using your ceiling as a statement area. It draws the eye up and gives the room a larger feel. A patterned ceiling may work for sloped or off-center ceilings. Consider gold circles of varying size or wallpaper that has a soft pattern—nothing too busy because it is what you'll look at as you nod off to sleep at night. You can also find a fun and interesting ceiling light that draws attention upwards.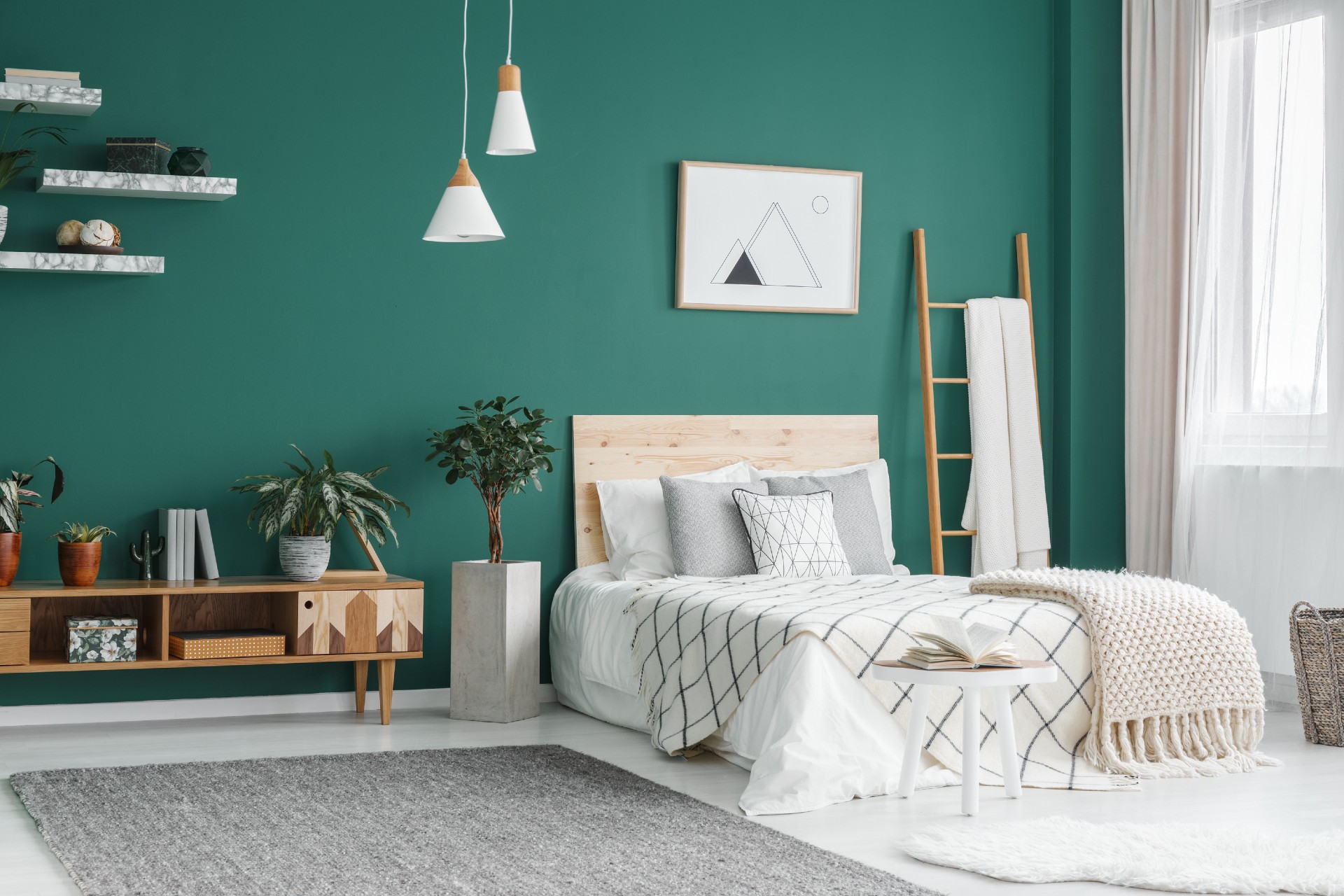 If you don't have room for a big nightstand (or a nightstand at all), think about mounting lights on either side of your bed. There are tons of wall sconces and mounted lighting that can give you the brightness you need to read or work in bed.
Finding a Murphy bed for your bedroom is an age-old solution for a small space. This bed can be pulled out from a wall cabinet or shelving set, so it doubles as a work and sleeping space. As with any big item you purchase for a small bedroom, measure (and then measure again) to make sure you have enough wall space and that when the bed pulls down, there's room to move around it.
Mounting a curtain rod as far up the wall above your window is also a good trick to make the space feel bigger. Curtains on their own can be a perfect statement piece, and the longer they are, the bigger the space will feel. If you have a bright, white paint color (which can also help make any room feel larger), consider a bold curtain pattern that creates a dramatic statement.
Speaking of paint, while white or soft cream colors bounce light to create a more open feel, don't feel bound to choose a light paint color. I have a small bedroom and went with a dark midnight blue color and left one statement wall covered in ivory shiplap. The darker color choice did not make the room feel smaller, and it's soothing to cozy up in.
Another fun idea that helps with storage and decorating your space is using decor as a display for your jewelry, hats, and scarves. Check out this wood wall mounted jewelry holder for a fun way to use your space wisely. This option pairs a full-length mirror that doubles as an accessory holder, another great way to get more from your decor.
Speaking of mirrors, they are an excellent way to use decor to make your space feel larger. If you have the wall space, mount a large mirror, or lean it up against an open wall. The reflection will make any room feel bigger and will give you a place to get dressed and check yourself out before leaving the house. You could also do a collage of smaller mirrors of varying sizes to add character to the room.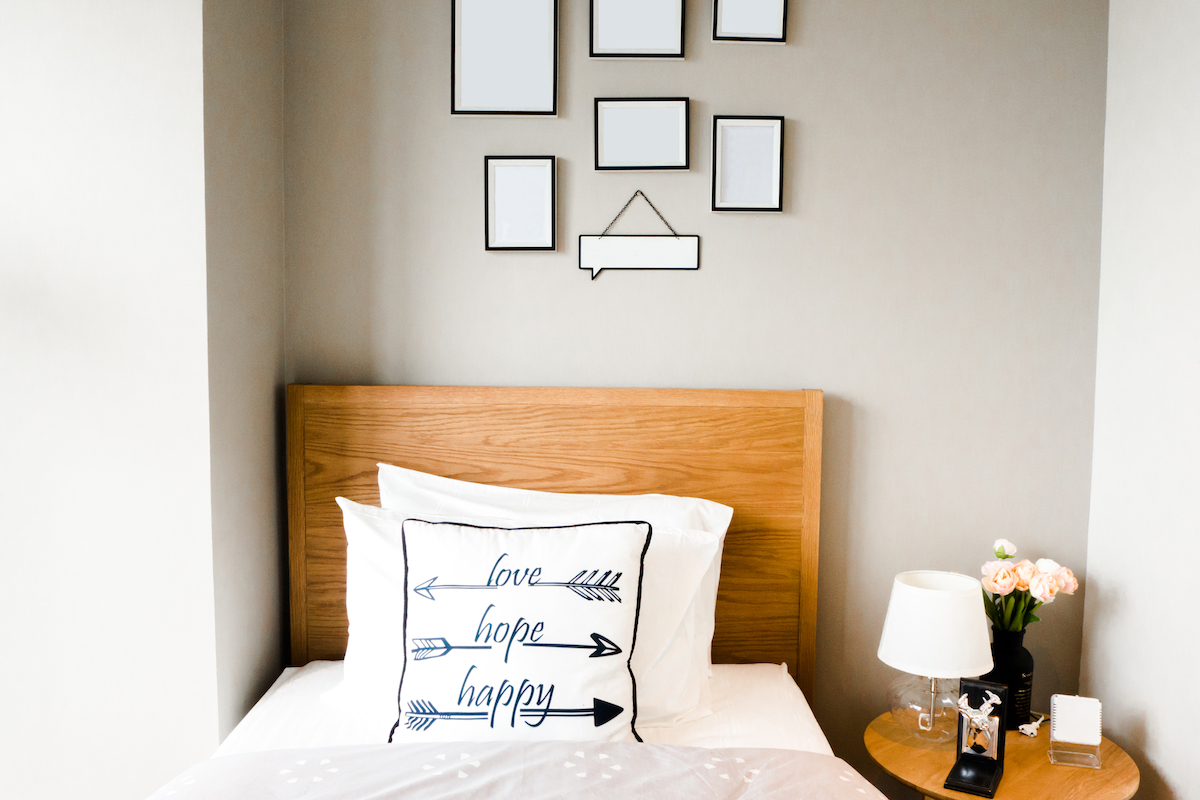 Finally, use wall shelves as a space to put books, clocks, picture frames, and other collectibles. Many fun industrial/vintage-inspired shelves use a combination of metal and wood to make your space feel fresh and new while providing much-needed storage for smaller items. You can find wall shelves pretty much anywhere, and combining ones in different sizes will make the walls more interesting.
Pairing one or more of the ideas above will most definitely help make the most out of your small bedroom decorating. Make sure you check out a bunch of different home interior websites for inspiration and (not to sound like a broken record) make sure you measure any item before you buy. It will save you the headache of returning it and ensure your furniture fits the first time.
Editors' Recommendations