Closets are a breeding ground for chaos. These dark, cramped places are nearly asking to be messy. They don't have to be unorganized and scary, though. There are many ways to keep your closet neat, which allows you to quickly access what you need. Here are some steps to take to help you declutter and organize your closet in a single weekend.
Empty and clean it
To begin the process of decluttering your closet for the purpose of reorganization, take all of your clothes, shoes, and other items out of it. Have a trash can nearby to collect tags and receipts you might find. Although not often thought of as a space to clean, closets can easily accumulate dust. And dark closets are attractive to bugs. So to truly declutter your closet, wipe down and dust the rods and shelves before putting anything back in it. Don't forget to also clean the floor and any bins or baskets you keep in your closet. If your closet smells musty, consider placing an air freshener in it.
Hunker suggests, "Keep your closet smelling fresh by adding baking soda or coffee grounds to a container with holes in the lid."
Go through your belongings
If you're like most of us, you don't really wear all of your clothes. Now is a good time to try on everything and put those clothes that no longer fit in piles for resale or donation. Add to those piles any clothes you don't like or rarely wear. You may also have a trash pile for items that aren't suitable for either donation or resale. To make this process easier, have bags or bins handy to hold the piles. Now is a great time to get rid of clothes that you've been holding onto but have never gotten around to wearing. If you're really unsure about an item, make a "maybe" pile that you will revisit in a few months. If you haven't worn it by then, let it go! Keep in mind, the fewer the articles of clothing you have, the easier it is to keep your closet organized.
Martha Stewart reminds us, "Learn how to dispose, discard, and donate in a targeted and responsible way; save the planet; and even make some money while you're at it."
Add or change closet storage
Many people find that their available closet space isn't enough for all their clothes. You can buy expensive closet systems to help with this issue, or you can use some of our storage solution suggestions. While these ideas still might not achieve complete success, they will allow you to maximize your usable closet space. Over-the-door shoe racks keep shoes off of the floor and easily visible. You may be able to fit a small dresser or cabinet in your closet — do so if possible. This makes a great place to keep undergarments, socks, and other items that you need to quickly access. Bins and baskets let you neatly store and separate accessories. If you buy a new bin/cabinet/organizer, be sure to measure your closet's dimensions so you can be sure it fits.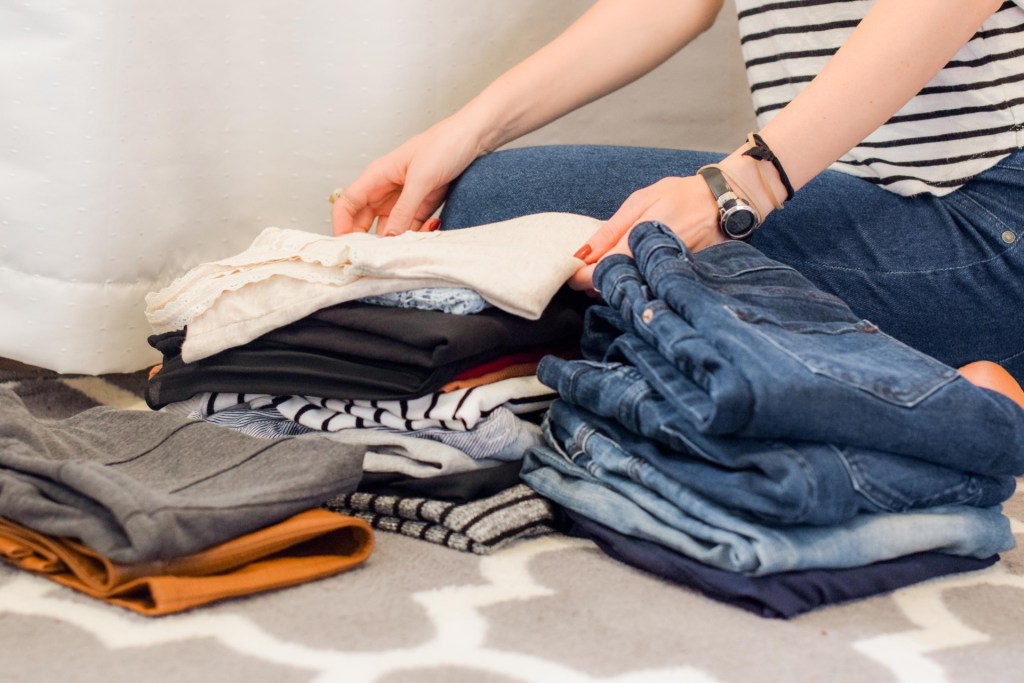 Organize your clothes
Once you've cleaned the closet, gone through all of your belongings, and changed its configuration, you can start thinking about how to organize your clothes. You may want to sort them by color or size, by the type of clothing (T-shirts together and skirts together, for example), or a mix of these. All are great options; pick those that you prefer most. However, you should place clothing that you wear most often in the center of your closet. This way, you don't have to reach to the end of the rod to get the cardigan you wear every other day. Use the corners of your closet for things that you don't use often, like Halloween costumes or holiday sweaters.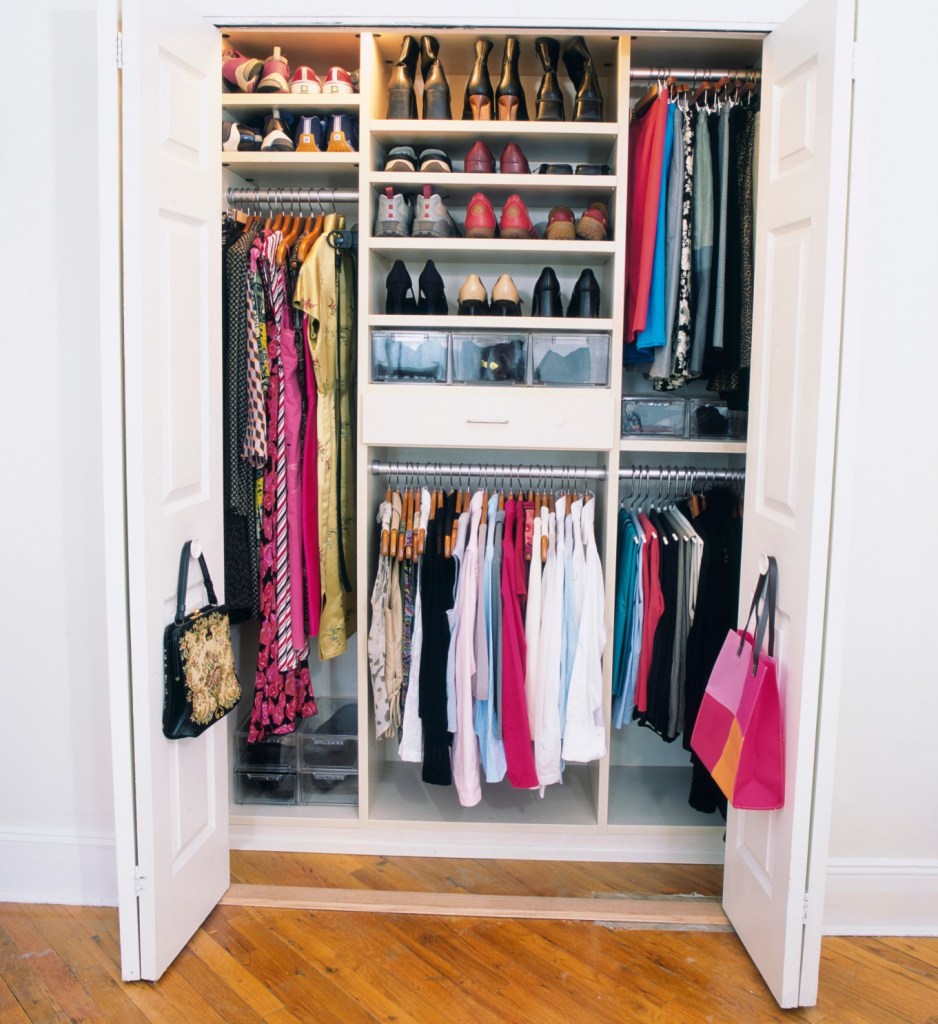 Make a plan to stay organized
Now that you've spent all that time re-organizing your closet, you don't want all your efforts to go to waste in a few weeks (or days). Come up with ways to hold yourself accountable for keeping things in your closet nicely sorted. You may want to consider adding closet cleaning to your calendar; we recommend that you do so at least twice a year. Each day, remind yourself how nice and neat your closet looks and hopefully that reminder will be enough to inspire you to keep it clean. Martha Stewart advices to choose a day and stick to organizing or cleaning it out.
With the help of this guide, your closet can become a place you'll want to show off. Decluttering doesn't have to be difficult. In fact, an organized closet is just a few hours away. Just remember to stay patient and diligent in your cleaning efforts.
Also, if you have a small bedroom with no closets, don't worry. You can check out our brilliant storage ideas that are also stylish.
Editors' Recommendations