If you're thinking of tackling a project this weekend, one that isn't always the most fun but is the most rewarding is decluttering and organizing your closet. It can seem overwhelming, but it doesn't have to be. Plus, when you're done, you'll feel more at peace when you're getting ready every morning — and maybe you'll find that long-lost pair of jeans you've been looking for since last spring.
Decluttering your wardrobe is not an easy task. But if you follow these simple steps, it can get you headed in the right direction, so you don't spend days trapped under your winter sweaters.
The first thing you'll want to do is empty the contents. Yes, we know this is a major pain, but until everything is out, it's hard to get an idea of what space you actually have and make a plan on where things should permanently live. And yes, this means all your shoes, scarves, purses, clothes, and anything else that has found a way into your closet. Pull it all out and put it into piles of similar items.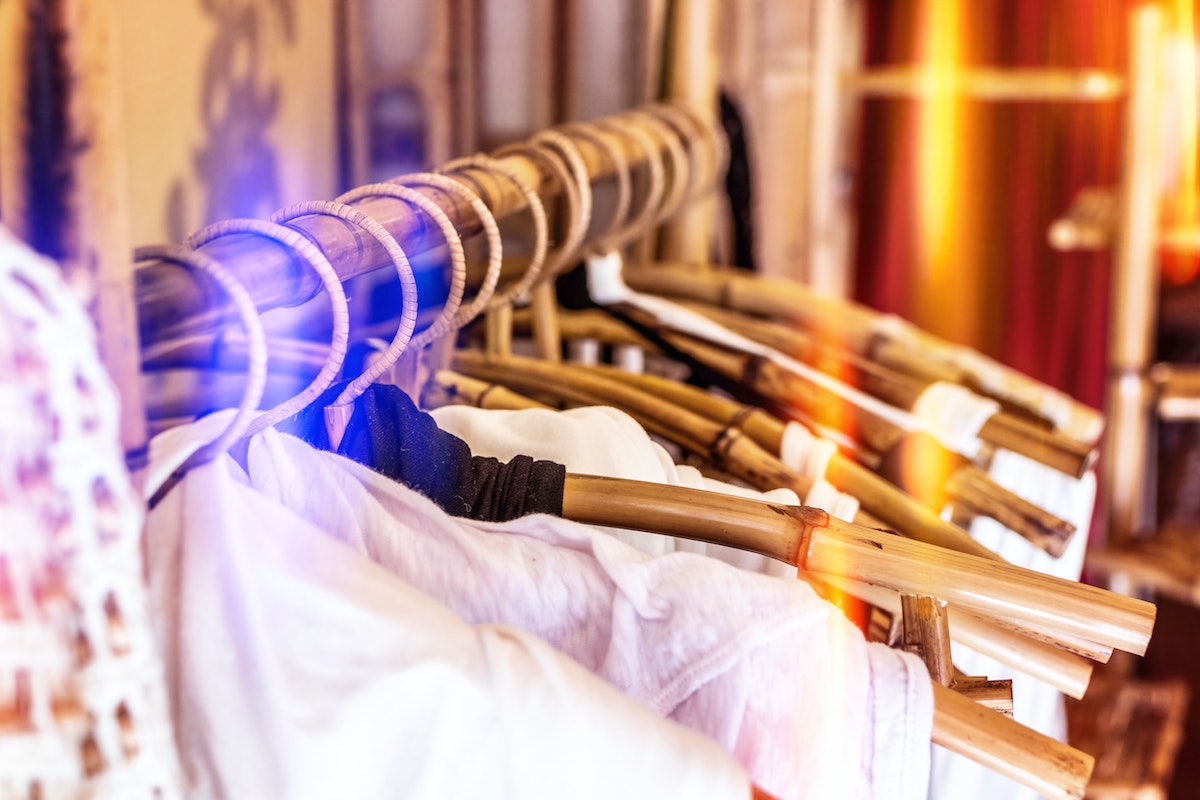 Next, figure out your biggest problem area. Do you have a shoe problem? Are your clothes smooshed together and you can't see what you own? Can you never find what you need, when you need it? These are things you'll want to think about as you plan a reorganization of your space. There are hanging shoe racks, thin hangers, and dividers available to help solve some of these issues.
If you've taken anything out that doesn't have a place in your closet, do not put it back in. This means bank statements, old picture frames, art supplies, and anything else that takes up space. Keep your closet a sacred place for getting ready, and you will feel a lot less stress when you open it.
Consider your space. If you have a large, walk-in closet and have room to keep clothes for all seasons, that's one thing. If it's a smaller space, consider organizing summer clothes into bins for the winter and storing them elsewhere. If you have the ability to put in wire shelving or a budget to have a designer come in and create more elaborate shelving and hanging spaces, by all means, invest in that.
Create three piles: Keep, donate, and maybe. If there are clothes you haven't worn in a year (or at all), move those to the donate pile. You may think you might wear it one day, but trust me, the likelihood is low. Unless it's an ugly Christmas sweater or a skirt you wear every year for your Easter service, purge and make room for the new items you'll inevitably buy next season. Better yet, in the future, every time you buy something new, take one item out to donate, so you don't run into the same situation six months from now.
If it falls into the maybe pile, try it on. See how you feel in it. Does it still fit? Do you like it as much as you did when you bought it? If either answer is "no," move it to the donate pile.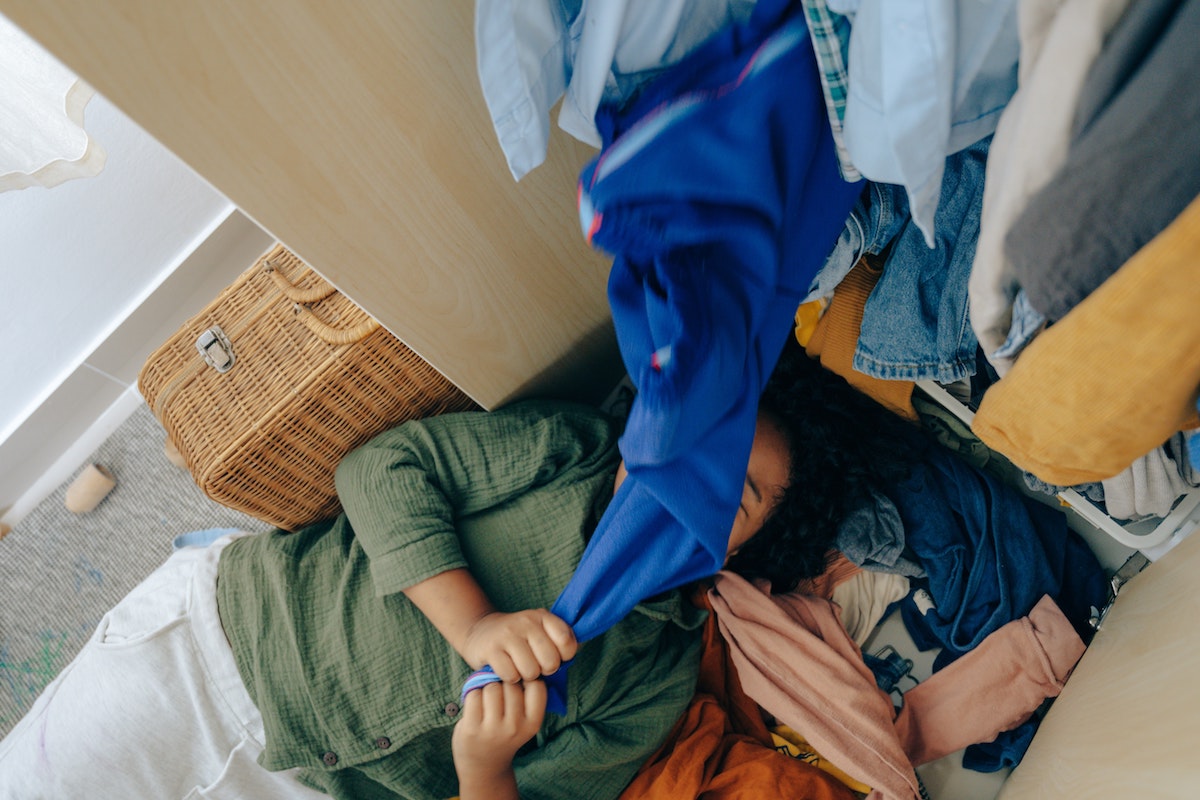 Break out your closet into sections. Find a place to hang all of your shirts, dresses, suits, sweaters, workout clothes, etc., so when you're going to get dressed, you can easily access each item. The more shelving that will fit, the better. That way, you can fold T-shirts, sweaters, and yoga pants to free up hanging space.
Don't forget to go through whatever you use to store clothes outside of the closet. Take items out of dressers, trunks, and other closets in your home, so you know exactly what you have. If you install new shelving and some items find room in your closet, you can free drawers up for smaller things like undergarments and tank tops.
Finally, start putting every item back in. At this point, you may be getting tired or impatient (and I don't blame you), but taking the time to put things back in the right way gives you peace of mind that this entire decluttering project was worth it.
It doesn't have to take weeks to complete, but if you set aside a day, morning, or weekend, keep at it. You will feel nothing but relief the next time you step foot into your new, clutter-free closet.
Editors' Recommendations