One of the biggest challenges of living in a small home is optimizing the space so it doesn't feel cluttered or claustrophobic. While ample storage options and sleek furnishings can make your house feel more spacious, these pieces can be difficult to find, especially on a budget. Many creative small home dwellers have taken matters into their own hands, altering pre-existing pieces to better suit the needs of the apartment. And where do they find these customizable pieces? IKEA, of course!
The Swedish furniture is beloved for both its budget-friendly modern furnishings and delicious meatballs, but many shoppers have found a new reason to love the brand. Its simple designs are easy to alter, allowing customers to personalize the furnishings to fit their aesthetics and space without breaking the bank. To make your small home feel more luxurious, copy these stunning IKEA hacks or use them to gather inspiration for your DIY project.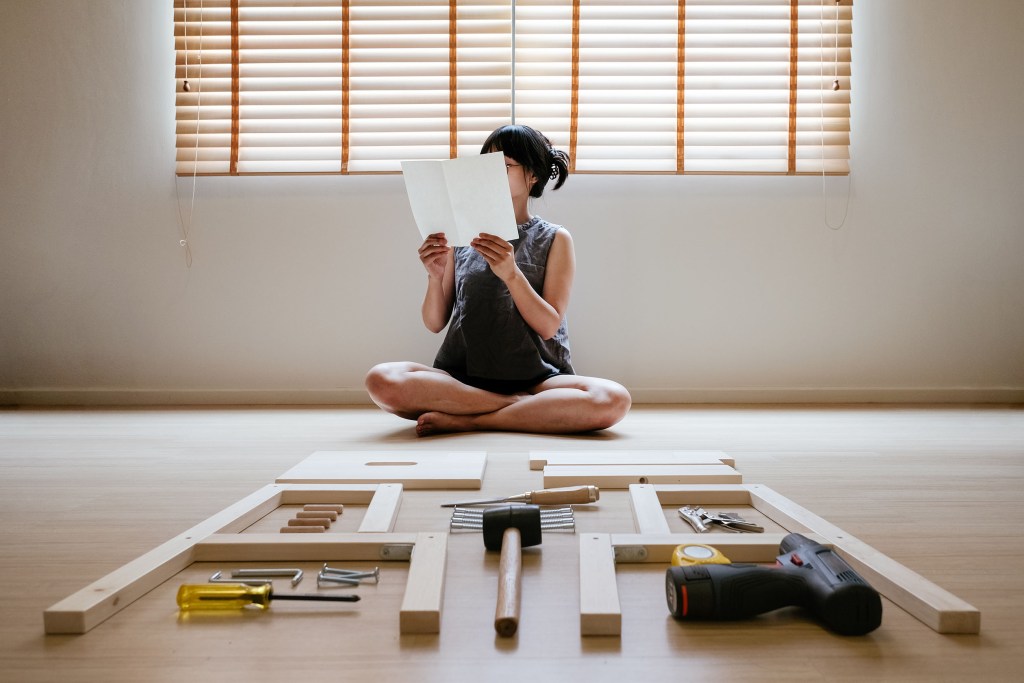 Ultra-slim sideboard
Storage doesn't have to take up a lot of space. Using the IKEA Besta wall-mounted cabinet, you can create a modern sideboard that will look amazing in your entryway, living room, or anywhere else you need additional storage. Choose a slim unit (we suggest 42cm deep), and hang it on the wall following the instructions. Customize it to fit your aesthetic with legs, knobs, and top panels from IKEA or your favorite hardware store.
Bed base wall organizer
Perhaps the best way to add more storage to a small room is by thinking vertically. Wall storage can save precious square footage in a limited space while keeping your things organized. With this creative IKEA hack, a Luroy slatted bed base can become hanging wall storage. Mount the base on the wall and accessorize it with hooks, hanging baskets, and more to make a gorgeous storage unit that works in just about every room.
Shelving unit window bench
Who doesn't love multifunctional furniture? With this IKEA hack, the Kallax shelving unit, when transformed into a gorgeous and practical window bench, can take on dual roles as storage and seating. Add legs to give the shelf unit a bit more height, and place baskets or boxes within for better storage. Then, place a cushion on top and decorate with a few throw pillows for more comfort.
Spice rack bookshelves
The Bekvam spice rack from IKEA is for more than just ingredients. Thanks to its simplicity, you can use the shelf to add storage to every room in your home. One of our favorite uses involves transforming the spice rack into shelving for kids' books, but you can also use them to store beauty products in the bathroom, display your favorite decor in the living room, or act as a nightstand in the bedroom. Paint the wood any color you want and let your imagination run wild.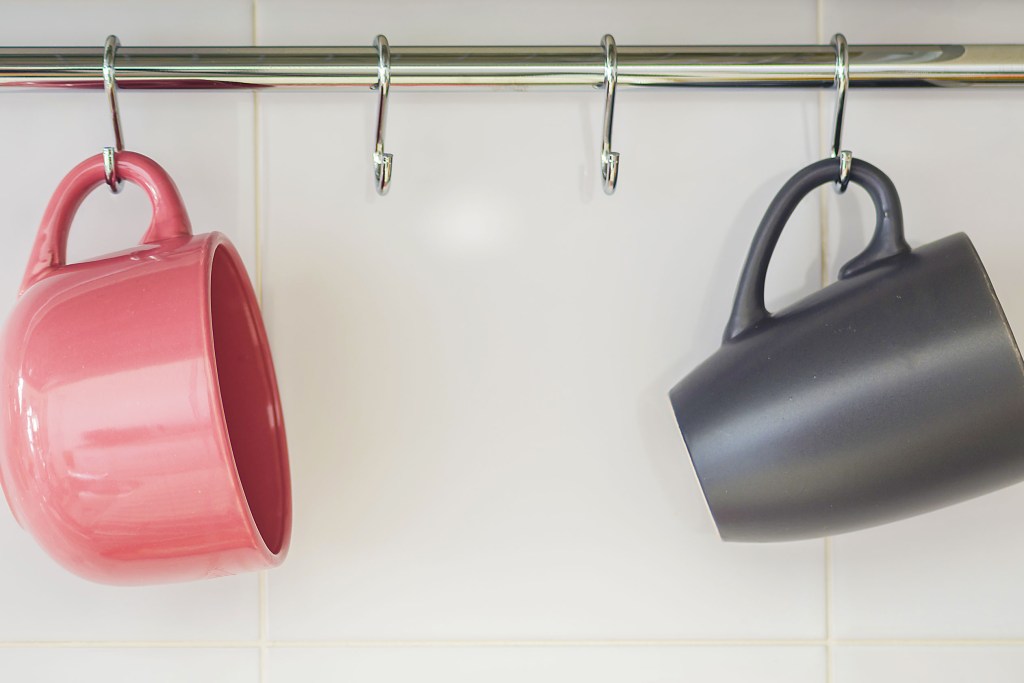 Golden mug rack
Display your kitchen mugs on a glamorous DIY mug rack with this IKEA hack. This DIY project calls for the Grundtal rail, which is not currently sold in stores, but you can always substitute it for the Hultarp rail, a similar product with lots of storage accessories. Paint the rail gold for a touch of chic luxury, or choose from one of the existing finishes. Then, attach the rail to the bottom of a cabinet (instead of on the wall) and use hooks to display your mug collection.
Floating bedside table
The Mosslanda picture ledge is one of the simplest and most adaptable pieces from IKEA. While designed to hold framed artwork, the furniture maker itself provides a few suggestions for how to hack this piece, including how to transform it into a nightstand. Mount one ledge normally and a second one upside-down directly above it to create a floating, open box. The result is a sleek, minimalist bedside table with plenty of storage for your cell phone, glasses, and other accessories.
Sleek and modern vanity
Even if you live in a small space, you can still have a vanity in your bedroom where you can sit to put on your makeup and get ready for the day. The Ekby Alex shelf unit is the perfect piece for this project; it's narrow enough for tight rooms but still offers plenty of storage with its drawers. Mount the shelf with brackets and add decorative legs, if desired. Pair it with a short bench or chair and a mirror to complete the design.
With a little bit of ingenuity and elbow grease, you can use these IKEA hacks to make the most of your space — and do so stylishly, too! From sleek storage spaces to multifunctional accents, these unique DIY pieces can completely transform your home. But this is only the beginning. The next time you're browsing IKEA, put on your thinking cap before you check out. You never know what new piece you may create.
Editors' Recommendations