Interior design trends come and go, and with the various HGTV shows, the public gets a first-hand look at them coming and going. What was once reserved for interior designers only, having a popular network show that brings new ideas to the masses has changed the way we respond to trends. But with any trend, its popularity eventually wanes to make way for something new. Here are two interior design trends that experts say are on their way out.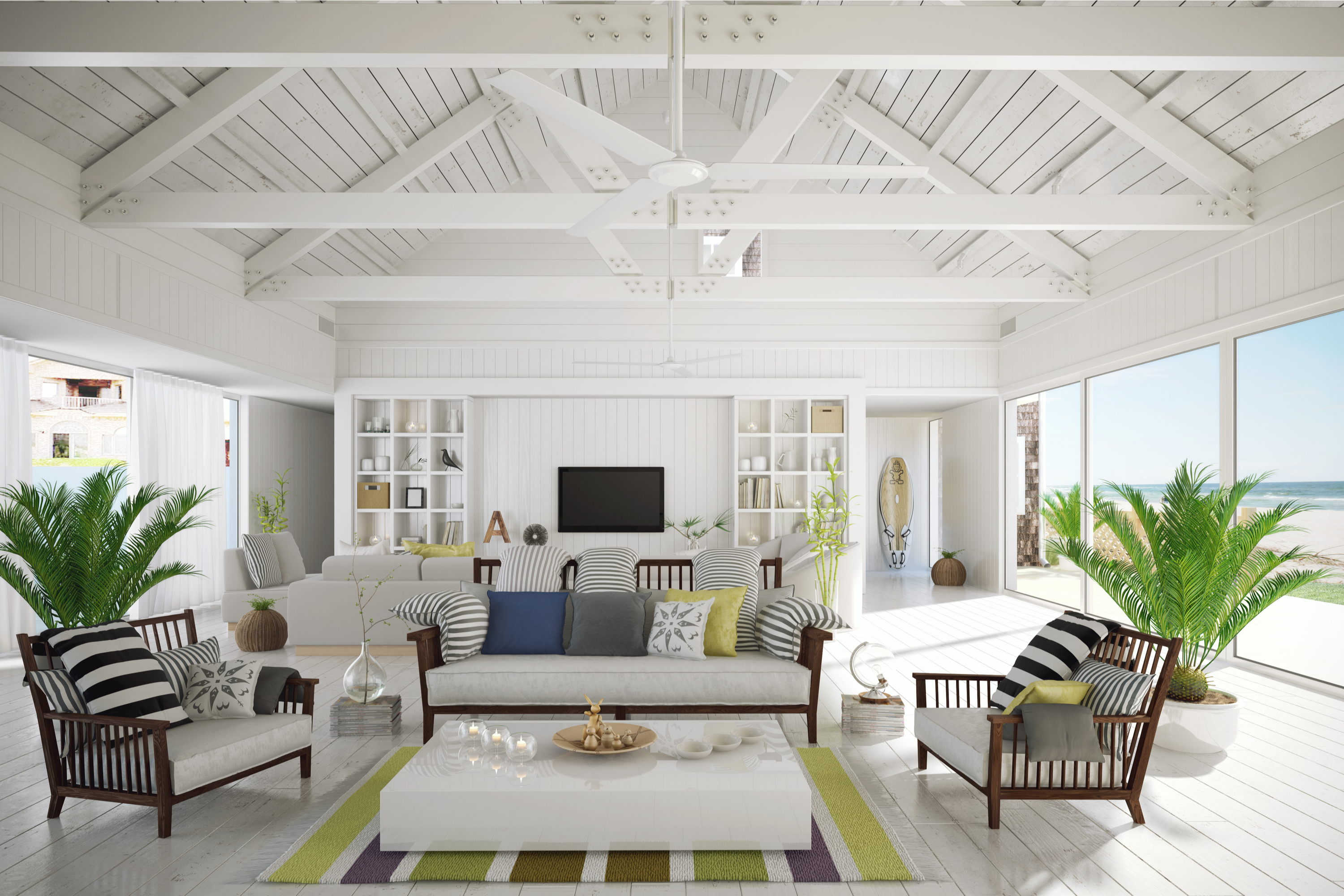 The 'open concept'
For years, you couldn't watch a single home design show without hearing someone proclaim that they wanted an open-floorplan home. But that's all changing.
"The open concept has been all the rage in recent years, but we think it's starting to lose its luster," said Shaun Martin, Owner, Member, CEO, The Home Buying Company. "In 2023, we think people will start to crave more privacy and intimate spaces. We predict that rooms will become more defined, with walls and doors coming back. This will create a more traditional and cozy feel in the home."
George Crew, General Contractor/Painting Contractor, with Chicago Paint Crew, agrees. "The pandemic made you feel trapped in one giant open room, and then you realized you need separate rooms or areas to change your visual mood, color, furniture, and feel," Crew said. "Open kitchens are starting to go away; people like having separate spaces to eat, read, watch TV, or entertain and one big room isn't always the way to go."
Obviously, if your home is built as an open concept, Crew says using paint, wallpaper, and accent walls can give the room more structure and separation to achieve a more defined space.
Farmhouse design
Please, say it isn't so. According to a few of our experts, farmhouse design may be on its way out. Zara O'Hare, Interior Design Consultant with Land of Rugs, said that thanks to shows like Fixer Upper on HGTV, the design skyrocketed in popularity.
"Farmhouse style has been one of the most popular trends of the past few years. But, this trend is becoming overdone," O'Hare said. "Farmhouse decor is easy and inexpensive to recreate, making it a popular choice for budget-conscious homeowners. In 2023, we'll be seeing more homes with a more modern aesthetic."
Houston Real Estate Agent Michaela Green also believes farmhouse is becoming less popular with new home buyers and those redesigning their homes. "The minimal clean look is becoming very desirable," she said. "The fresh look leaves a great clean canvas to decorate. People can also invest in staple decor and ultimately save money. Having a clean look also contributes to better resale."
For those who have invested a lot of time and effort into open concepts and farmhouse decor, you can make a few simple changes to begin to move your home into 2023. Changing paint is an easy way to make a room instantly feel different. Decluttering some of the farmhouse decor in favor of a more minimalist space is another. Finally, you can consider bigger changes like furniture and wallpaper down the road as you find exactly what speaks to you. In the end, it's about what you like to live in, and if that's a big open-concept, farmhouse kitchen, so be it.
Editors' Recommendations