Itching for your next DIY painting project? Sick of staring at surfaces that you know need a little refresh? We've got three super easy ideas to try for a weekend at home.
As with any painting project, make sure your paint can is the right sheen or gloss level. If you're painting exterior surfaces, a weatherproof brand is the best way to go, shielding surfaces against rain and sun. So grab a paintbrush, put on your overalls, and let's get to work!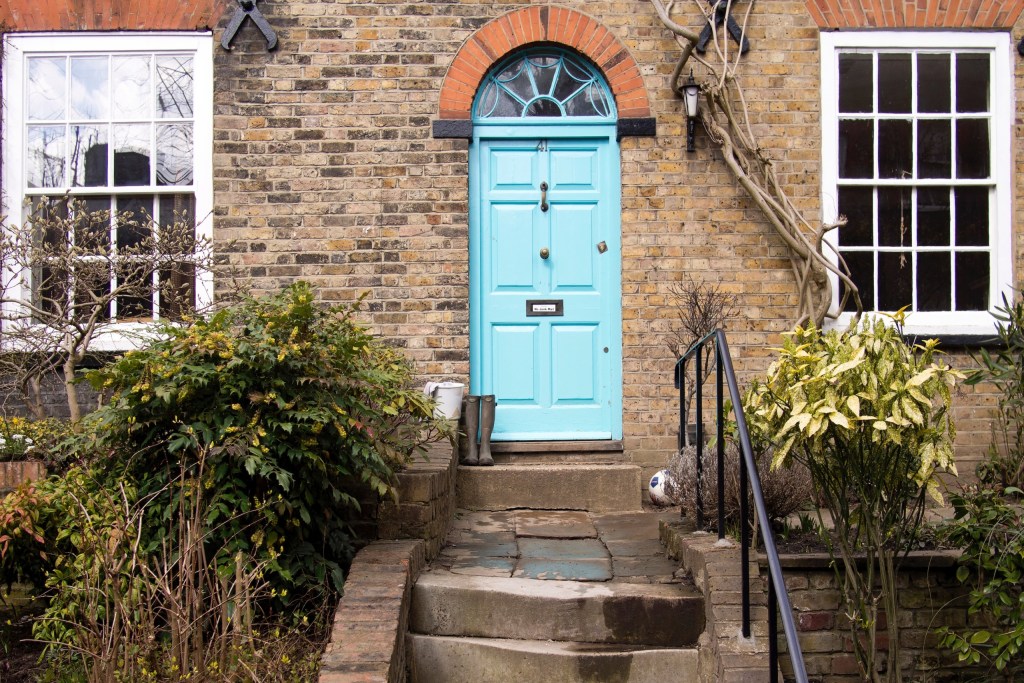 Revamp door paints and bring a little razzle-dazzle to your entryways
Recommended sheen: Semi-gloss, satin
Recommended color: Fruity reds, teals, vibrant oranges
Make any entrance impressive with a fresh new coat of paint. You may want to opt for popular front door colors to increase curb appeal. Painting a door while it's attached to the doorway can be a little tricky, but if it's your front door or backyard entrance, putting it back on at night might even be more challenging. Also, you'll need your front door on at night even in the safest neighborhoods.
For front doors, keep it on the hinge and remove any knobs, handles, or locks before painting. Clean the surface thoroughly, and sand and prime if needed. Choose a quick-drying brand to avoid drip. A semi-gloss or satin finish hides imperfections that a flat or eggshell finish would highlight, and a heavy traffic door will rack up some scratches and dings.
For other rooms in the home, you have a little more freedom. Remove them from their hinges and lay them flat to avoid drips. This also makes cleaning and sanding easier. Work in a well-ventilated area and ask a partner's help to cut down on work time. We know the weather is unpredictable, but shoot for a warm-ish, sunny day so your paint can set properly.
Make a bold, stylistic choice and paint your living room ceiling
Recommended sheen: Matte, flat
Recommended color: Soft pinks and sky blues
Bring up your wall paint color all the way up to your ceiling for a boundless, enchanting feel. A matte or flat finish is the best choice as it won't reflect any light that might otherwise distract from the illusion. Choose soft, rosy pinks for a muted feel or go for blue to mimic the azure sky.
If you're afraid of choosing clashing shades, select the same color you used for your wall to create a monochromatic look. For this project, you'll need foam roller brushes with long extension poles, painter's tape, a ladder, regular flat brushes, and an early start. Make sure the room is well-ventilated before you start the project, and try to stay out of the room for the next two days until the paint has dried.
Begin by painting where the wall and ceiling meet using your regular paintbrush. Then switch to the roller brush for the larger areas. Apply using smooth strokes in one direction parallel to the way you applied the edge paint. Wait two hours before applying a second coat if needed.
For more inspiration, check out some unique ceiling paint colors to offset your white walls.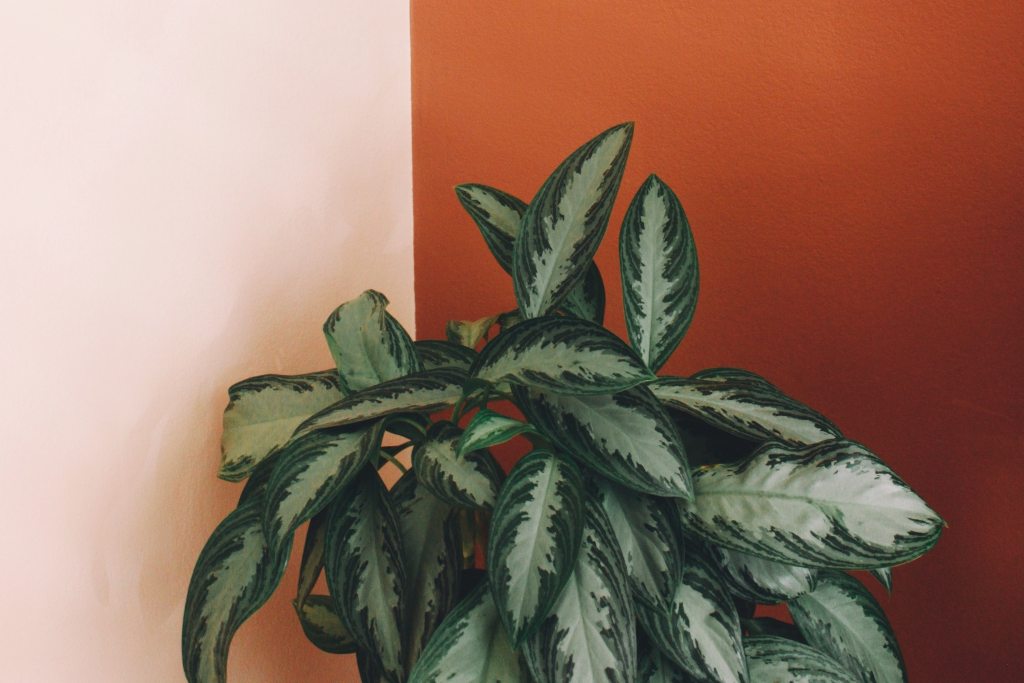 Take part in the two-tone trend
Recommended sheen: Satin, semi-gloss
Recommended color: Dark, contrasting shades like Woodland Green or Salute, a berry-inspired red
If you want to refresh your wall color but don't want to stick to a monochrome scheme, consider a two-tone design. If you have wainscoting or baseboards, chances are they're a crisp bleach white. Switch it up by painting trims with a darker color that contrasts well against your existing wall color.
Dark greens and rich brown-ish reds and oranges breathe life into any room. They're also timeless shades you won't get tired of admiring day after day.
To begin, lay out painter's tape if you want to take the color above your trim or if your wall doesn't have any trim at all. Take it up a third of the way up, halfway, or three-quarters up the wall.
Sand and fill up cracks, dents, and other missing pieces using spackle. Prime, and apply paint in short strokes. Go over trim with the same brush in one long stroke horizontally to even out the color. Peel off painter's tape while the paint is still damp.
So there you have it: three easy weekend projects that'll revive your home in fresh, unexpected ways. We hope these ideas make it onto your next project. Remember: painting is always more enjoyable and goes by quicker with an extra pair of hands, so recruit your partner for the job. It's a perfect excuse for quality time together!
Editors' Recommendations