For many years, white has been considered the only appropriate color for ceilings. Gone are those days! Today's decorators have become much more adventurous with color, with plenty of ideas and interest in working with any and every shade other than white. Let's take a look at some ideas they've had for ceiling colors offsetting white walls.
Making the room seem lower or higher
If you tend to gravitate towards shades of white paint, it can be a little tricky picking out that desired pop of color for your ceiling. That's because, generally, if you've got white walls, painting the ceiling a darker color will usually make it seem lower. Painting the ceiling a lighter color, on the other hand, makes it appear higher or the room appear bigger. Since you can't get much lighter than white, and pretty much everything else is darker than white, most other colors will make the room seem at least a little bit lower.
This needn't discourage us from playing with color, however; after all, one person might see the room getting smaller while another one sees it getting cozier. Overall, it just means we should choose a room that already feels like it has a nice, high ceiling, so our darker ceiling color won't make us feel like the room is closing in. Let's dive deeper:
Get an idea of how the color works with the light in the room
Try some paint color swatches to see how the light in your room works with the color you're choosing. Get a few colors to see which look best with different kinds of daylight, lamplight, candlelight. Are there large windows in the room to let bright cheery daylight in, or is it a more subtly lit room where certain colors would give off a quiet glow in the lamplight? The more light your room gets, the less "closed in" it will feel when you paint the ceiling a darker color.
The same type of thing happens if your paint has a sheen to it. Will the paint you select have a reflective finish? This can offset a minimizing darker ceiling color.
To highlight areas of impressive trim or hide flaws, try a nice subtle dark color
Are there areas of exposed ceiling or impressive trim you want to highlight in the room? Consider painting the ceiling behind these areas with a darker color, like a muted charcoal or navy, for a nice contrast. This will work to simultaneously give needed color to the ceiling as well as underscore the parts you want to draw attention to in the room.
Does the ceiling have noticeable flaws or areas of ugly pipes, etc. you would like to hide? Darker paint can help with those issues, too.
Match a boldly colored ceiling with some decor of the same color in the room
A bright pink ceiling in a little girl's room could work nicely with a bright pink nightstand or a pink-patterned duvet, rug, or lampshade.
So what are the most unique colors you can offset those white walls with?
We sorted through a vast assortment of shades and chose these for your ceiling:
Tip: To minimize the feeling of "lowering" of the ceiling, minimize the contrast between the two colors. You'll have white walls, so unless you want drastically "lowered" ceilings, don't go for a black ceiling. Try a pale peach ceiling with white walls, for instance, and some matching peach patterned decor in the room to tie it together.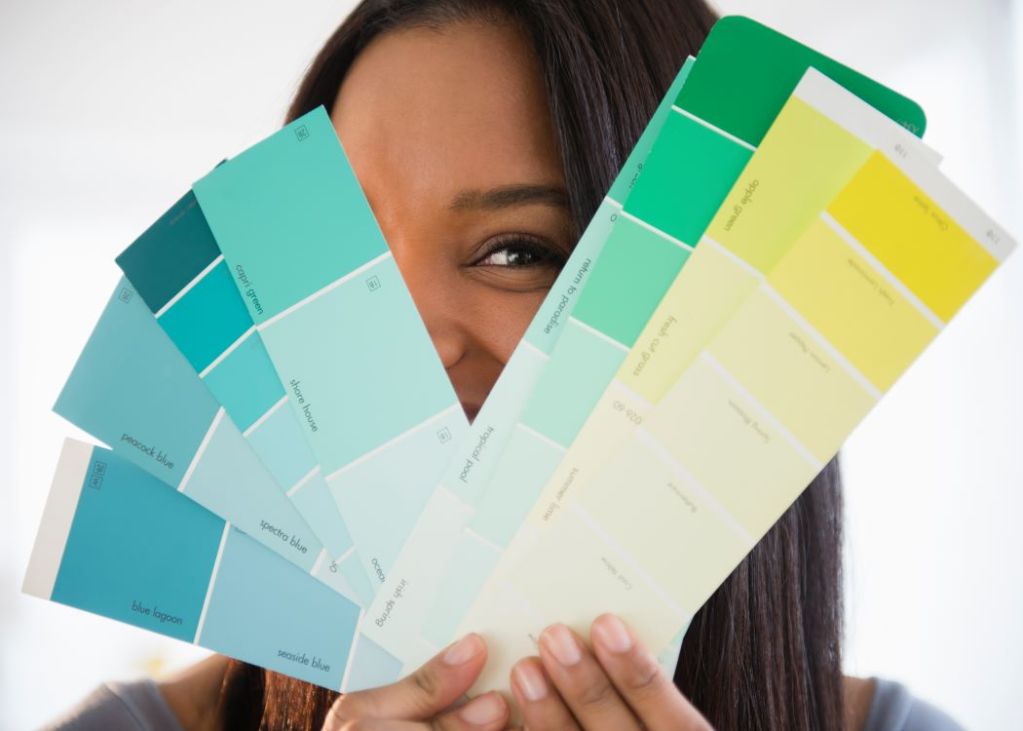 To create the illusion of a larger space, or minimize contrast, colors like these work well:
light coral
soft orange
soft grey
muted slate blue
baby blue
a subtle aqua
pale sage
blush pink
sea foam
light lavender
pale plum
creamy apricot
dewy moss
sand
metallic or shimmery colors
When lowering the ceiling is ideal for you, go for it with uniquely gorgeous colors like:
Rule of thumb with this strategy: the darker, the better. Go for the:
deep indigo
chocolate
burgundy
dark navy
deep forest or olive green
dark burnt orange
black cherry
black ceiling — if this works for you.
You may also want to enhance the contrast while not actually going very much (or any) darker by using colors like:
bright orange
bright yellow
lime
electric blue
rouge pink
vivacious red
dark maize or mustard
deep magenta or purple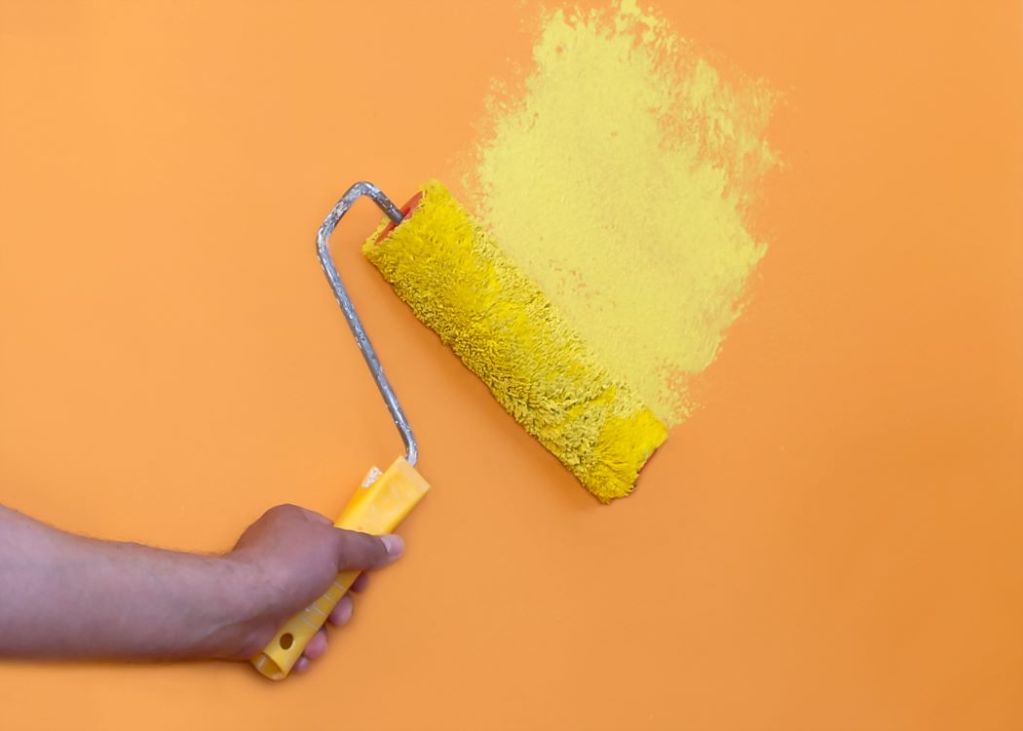 Consider a glossy version of the paint and matching decor in the room for extra pop
With these, you may want to opt for a semi-gloss or glossy paint to make the ceiling fully pop. Tie in elements of decor in this room as well to pull the room together.
In some rooms, depending upon the texture of the ceiling, you could use a
natural wood color or stain
dark brown
over a timber-like surface.
Give patterned ceilings some thought
Patterned ceilings or anything similar, i.e. stripes will function similarly to dark colors in bringing down the ceiling a bit, but it works well in many rooms, like this.
Use a little technology to see how your ceiling would look in different colors
This handy tool lets you explore countless colors and request chips of paint to try out wherever you might decide to paint in your own house. Additionally, this Lowe's Paint Visualizer lets you put in a photo of your room and apply the color where you would be placing it to see how it would look.
Overall, the most unique colors we found for your ceiling today based on the categories mentioned above, are:
lipstick red
soft sage
metallics of any kind
chocolate
black cherry
bright coral
dark maize
patterned
natural wood
black
berry brown
evening lilac
desert sunset orange
bold crimson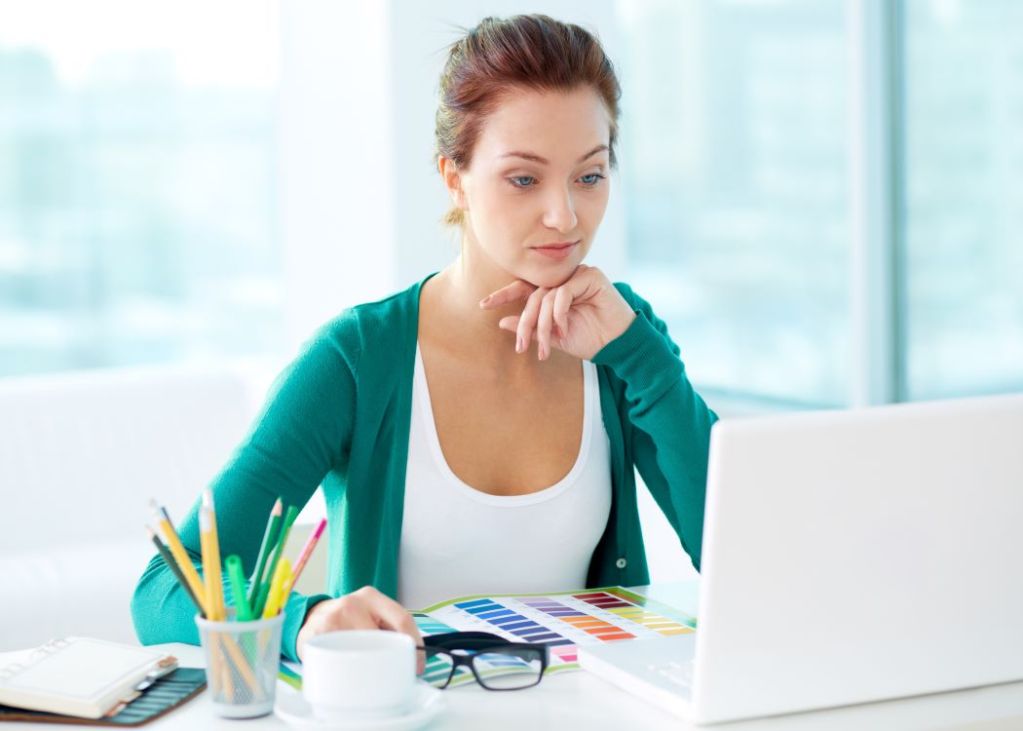 Not sure if you'd like these colors based on their descriptive titles? Try this digital color wall and Sherwin-Williams color selection tool. You can click on any color you like to get the name, price, and other details on it. For example, we chose a deep rose color called "Flower Pot", and it showed us these details and several different rooms plus a whole house painted that color.
Armed with this information, you're sure to find the best possible color for your ceiling. Best of luck on your adventures and happy paint shopping!
Editors' Recommendations