If your bathroom tile grout is stained, dirty, and looking old, it's not only unsightly, but it can make it difficult to sell your home. Sometimes this grout staining occurs no matter how much you clean it, and your tile looks dirty as a result. Luckily, there are a few different ways you can upgrade it without remodeling your bathroom, and they include some affordable, do-it-yourself options.
One go-to option is regrouting shower tile: removing the old grout and replacing it with fresh, clean, new grout. This process takes some work, but it can leave your bathroom looking refreshed. Before you get started, though, you'll want to make sure that it's the right option for your needs.
How to regrout a shower or bathroom
Regrouting your tile means that you'll replace the grout without actually removing any of the tiles from the walls. It's a relatively simple (but labor-intensive) process that you can accomplish by yourself, as long as you have the right tools. It's also highly affordable, making it a great way to freshen up your bathroom if you're on a budget.
Regrouting is a three-part process:
Start by scraping out the old grout. You can use a variety of tools for this, including a grout saw, steel utility knife blades, grout scrapers, a drill, or a Dremel. This is the most time-consuming part of the regrouting process.
Mix up and apply new grout. You'll need a grout float and a sponge to pack the grout into the joints between the tiles.
Clean up and buff the tiles after the grout has dried. After the grout completely cures – which can take up to 36 hours – you can seal the lines to help prevent future staining.
Regrouting takes time, but it's not too difficult. Before beginning the process, though, make sure that it's the right option for your budget, situation, and goals. Alternatives like tile reglazing or even replacing all of your tiles might be a better option.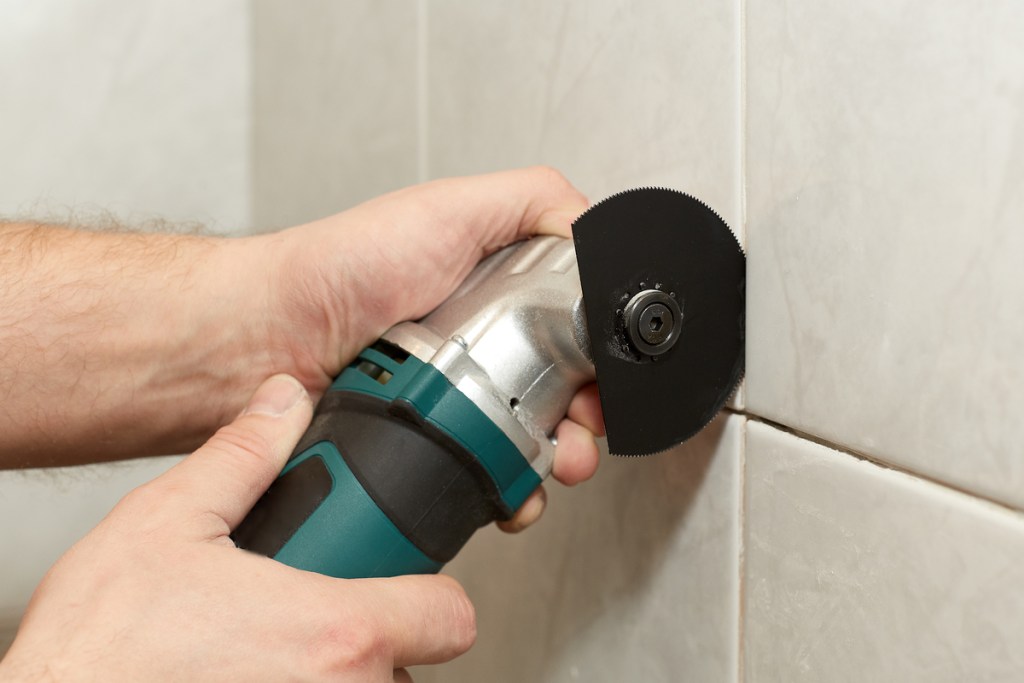 An alternative: tile reglazing
If both your tile and grout are looking tired, then tile reglazing might be a better option. While reglazing isn't traditionally a DIY option, it is more affordable than having your tile replaced, and it creates beautiful results.
When you have your tile reglazed, a professional will repair any broken tiles and acid etch them to remove any shine. They'll then clean the tiles with chemicals before spraying on three or four coats of glossy enamel. The enamel will cover the tiles and the grout, making them look brand-new. The results can last up to 15 years.
ImproveNet estimates that reglazing all of your bathroom tiles costs an average of $1,000 for larger projects, but be sure to get quotes from local professionals to get a better sense of what your project would cost.
If you want to go the DIY route, be prepared: Reglazing tile isn't a simple process. There are kits that you can buy, but they contain dangerous ingredients like hydrofluoric acid. You'll need to wear full protective equipment, including a mask and bodysuit. Depending on the size of your project, hiring a professional might make more sense.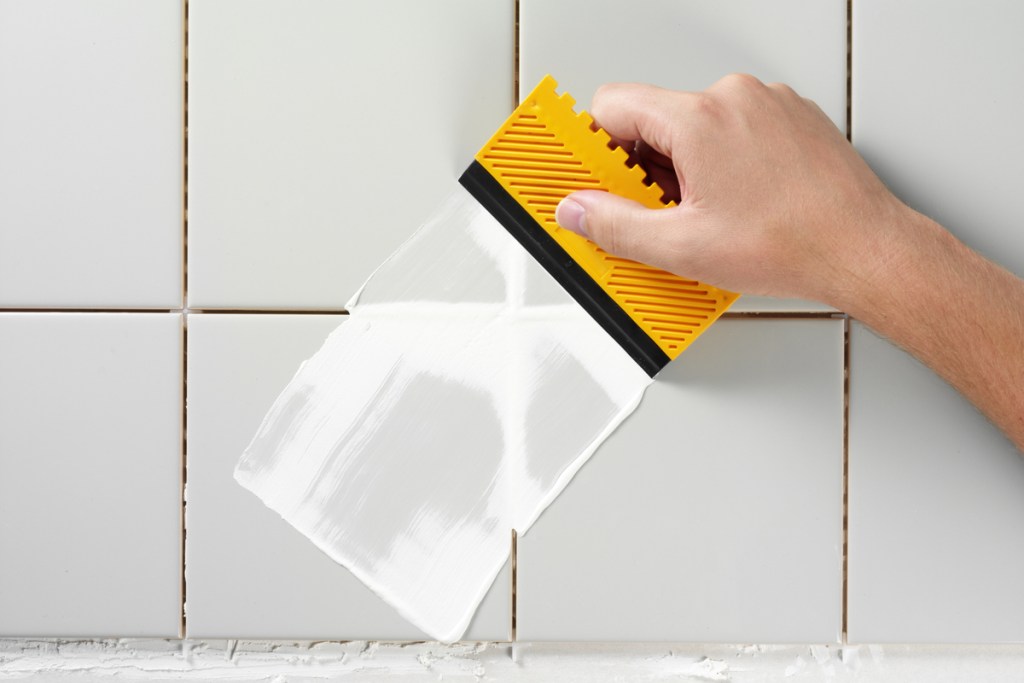 Is regrouting worth it?
You'll want to consider multiple factors when deciding if you should regrout, replace your tile entirely, or opt for reglazing.
Start with the condition of your tiles and the grout. If you have multiple chipped or broken tiles, or if many tiles are loose, then you may be better off retiling the bathroom. If the tiles are in good condition, but the grout is starting to crack or is stained, then regrouting could save you money over retiling the area.
Think about your budget and the amount of time you have available. If you're always up for a good DIY project, then the idea of regrouting your bathroom yourself and saving money might appeal to you. Keep in mind that regrouting a bathroom takes time, and you'll need to be able to set aside a day or two to tackle the project.
Can you do it yourself or is it safer to call in a professional? Reglazing can be an appealing option if your tiles' finish is worn but the tiles, themselves, are still in good condition. Attempting to reglaze the bathroom on your own is a major undertaking involving harsh chemicals, so think carefully before deciding to handle the process yourself instead of hiring a professional.
Whether you're getting ready to sell your home or just want to revitalize your bathroom, you have plenty of options to choose from. Regrouting, retiling, and reglazing can all have your bathroom looking new again, without requiring a full renovation. The option that's right for you will depend on your budget, goals, amount of work and time you're willing to put in, whether you're looking for a project you can accomplish yourself, and the current condition of your bathroom tiles. Any of these options can help to improve your bathroom's looks without investing in a full renovation.
Editors' Recommendations