Summer is the season for DIY projects. But before you embark on your next wish list task, it's a good idea to hop on some quick home maintenance projects. It's easy to get too relaxed or lean into the need to have some fun as the warm weather arrives. You might think that you can put off these maintenance projects until next year. However, tackling them before starting something new will help ensure your property is in tip-top shape before the seasons change once again.
Below are seven of the best summer home improvement projects homeowners should evaluate and fix up if necessary.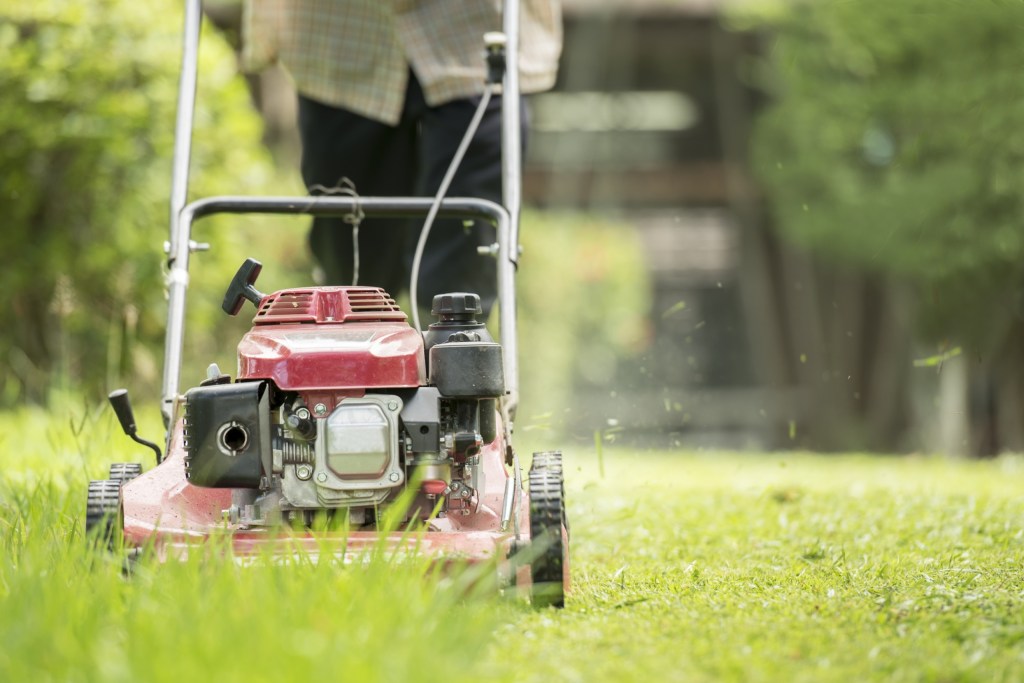 Tune up your mower
Before you start up the mower and begin on a summer of yard work, give it a tune-up. Check your mower blades, change the oil, and clean up any gunk in the machinery that has been sitting in the garage or shed since last year. Also, double-check the spark plug and clean out the air filter so your mower can be in its best shape as you begin your summer yard maintenance. The last thing you want is for your lawn mower to break down in the middle of cutting grass and wind up with costly repairs and an uneven yard.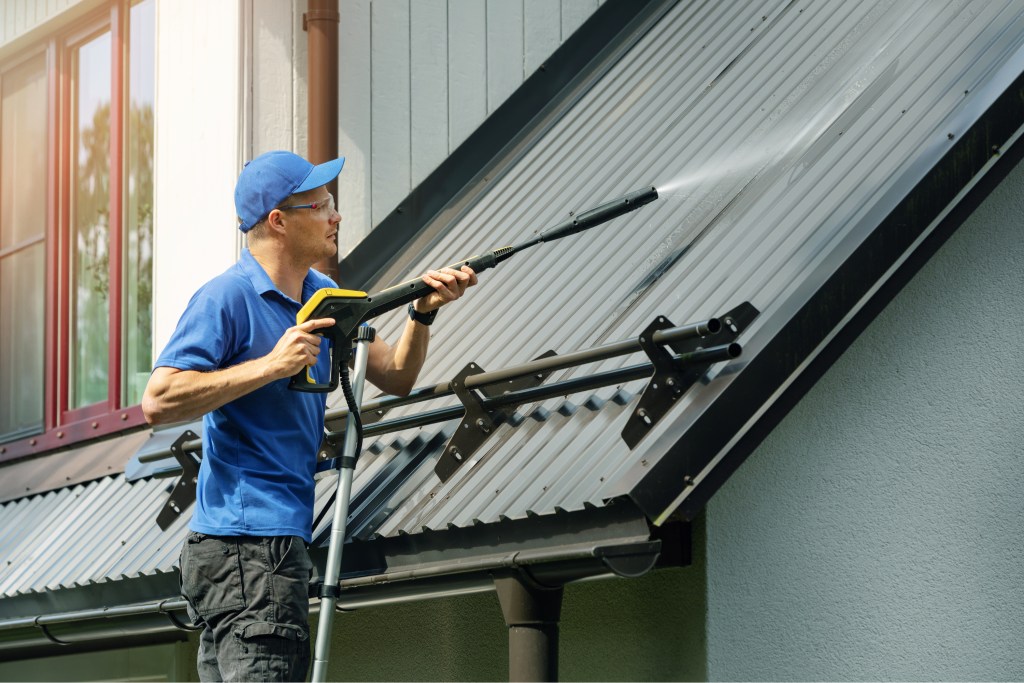 Power wash your house
Powering washing your house at the beginning of summer is a great way to clear off any grime or stains from the winter months. Whether you hire a professional or choose to DIY your exterior cleaning, power washing your siding, cleaning doors and windows, and washing your roof allows you to create a pristine house exterior that will up your curb appeal and protect your investment. Also, take this opportunity to power wash decks, patios, and porches so you can enjoy evening barbecues and host gatherings without fretting over grimy outdoor spaces.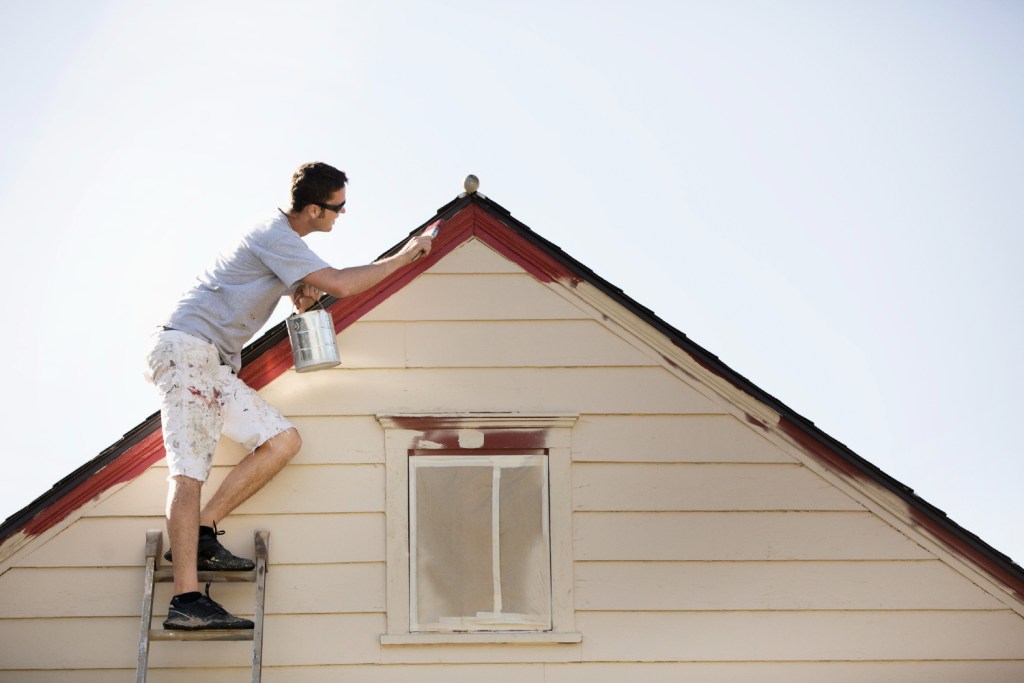 Repaint doors and window trims
If your windows and doors look a little worse for wear with paint chipping at the sides or near-impossible stains that need removing, maybe it's time to repaint these areas of the home. Adding a fresh coat of paint to your window and door trims will help enhance the exterior appeal of your home and give everything the facelift it needs this summer. Depending on your trim, you could also restain wood trim, fencing, and decking during this project as well, giving new life to worn-down parts of the house.
Fix up the driveway
The driveway is often the focal point of any exterior home design. It takes up a lot of space on your property and can sometimes be an eyesore within your landscaping. If you've been putting off a driveway update for a while now, perhaps this summer is the time to give your driveway the makeover it deserves. Pave your driveway, remodel it entirely, or add more landscaping to make it feel integrated into the outdoor space. If you're satisfied with the current look, consider adding more gravel, sealing cracks in concrete, replacing broken or missing pavers, and touching up the existing driveway so it looks stunning this season.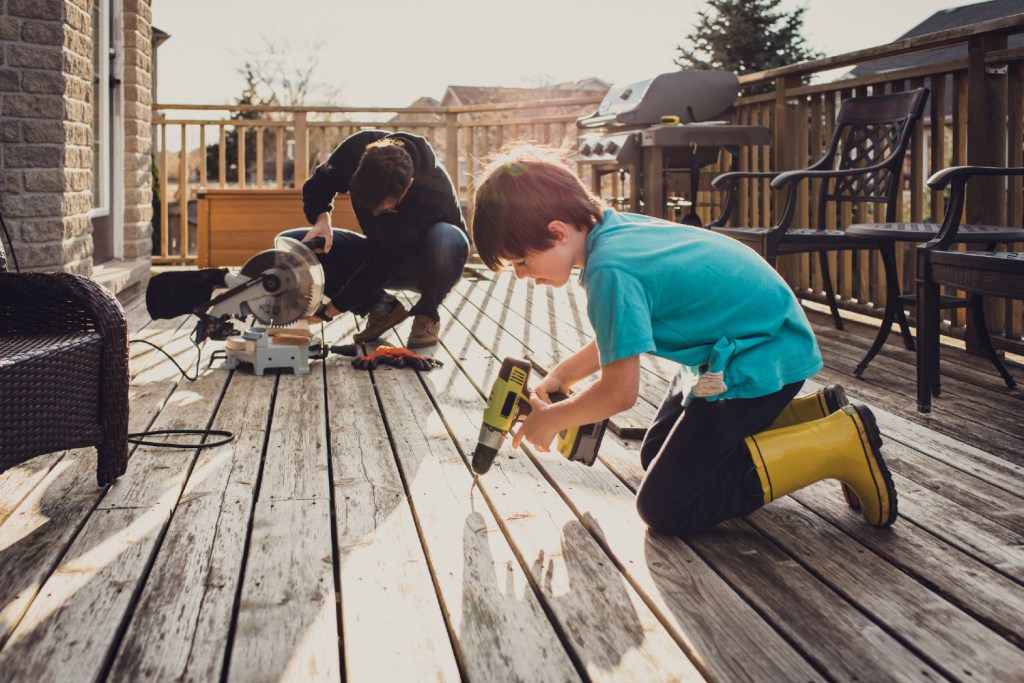 Update the deck or backyard patio
While you're working on your home maintenance list, updating the deck or backyard patio is a good idea. Replace broken and cracked deck boards, add a fresh stain to the wood, and revamp the overall design of the space. If you have a concerted patio, consider giving it some TLC by sealing any cracks, replacing broken pavers, and trimming up the landscaping at the edges for a tidy and elegant look. Also, don't forget to clean up your patio furniture and spruce up the space with some gorgeous outdoor lighting.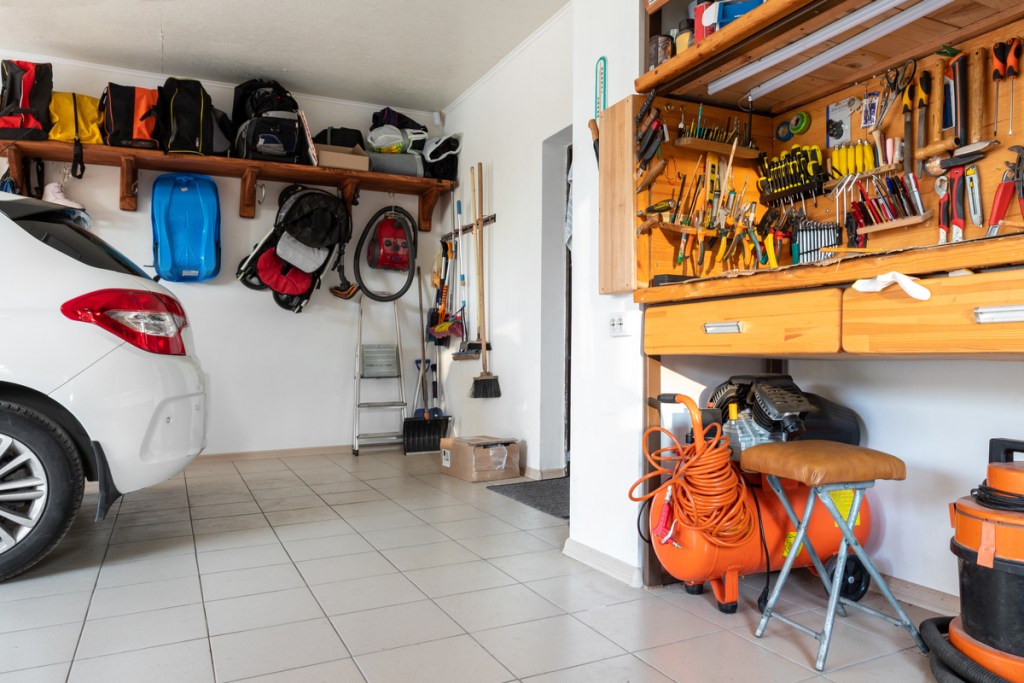 Clean out the garage and shed
Decluttering may not sound like a summer home maintenance project, but believe us. It's a necessity! Decluttering your garage and shed can be a beneficial step during your home maintenance routine. This allows you to clear out old and unwanted items, reassess your toolbox, sort through your yard tools, and organize your storage systems so you know where everything is before embarking on that new DIY project. This summer project is also a great idea for homeowners who also plan to declutter other areas of the house this season or who are planning to host a yearly garage sale in the fall.
Update your existing landscaping
Every year, one of the most common home maintenance projects for homeowners is sprucing up the existing landscaping. Let's face it. The winter months are hard on plants. So, as summer is coming up fast, it's the best time to update your landscaping and enhance your curb appeal. Add new stone pathways, revamp your flower garden, plant new shrubs, and invest in some quality outdoor path lighting. Doing so will help your exterior be a block showstopper and will likely bring you much joy during summer get-togethers.
While we all want to hop on fun summer projects like starting our gardens or remodeling the kitchen, some home maintenance tasks need a bit of attention first. Don't neglect these projects as summer rolls around. Instead, get on these tasks so you can enjoy many sunny days while the weather is warm.
Editors' Recommendations