Connected doorbells are as common as standard-issue bells. We've willingly turned not answering the door into a Zoom call where people are on opposite sides of a door.
A walk through my suburban neighborhood in the evening is a good reminder of this. I see as many glowing blue rings (the Ring doorbell) as manual ringers. We have deep concerns about the privacy of Ring doorbells here at 21Oak, which lead us to seek alternatives. Mozilla's Privacy Not Included watchdog website raises red flags about all Ring products. Can you be connected and secure in 2021?
At $179.99, the Lorex 2K QHD Wired Video Doorbell is both a mouthful and a dent in your bank account. But it has some interesting privacy options – with some convenience concessions.
Here's our honest review of the Lorex 2K QHD Wired Video Doorbell.
The Pros
Standard installation
Android and iOS app
Easy for visitors to understand it's a doorbell
Supports Google Home and Amazon Alexa platforms
Local recording via microSD card
The Cons
Basic design – may be unattractive to some
Installation may put some people off
No support for HomeKit platform
Delivery and unboxing
The Lorex 2K QHD Wired Video Doorbell box is small enough to be deliverable via FedEx, UPS, or USPS. You should have no issues with delivery.
Unboxing is also simple, but you may be overwhelmed. There are three "quick start guides" (English, French, and Spanish), each around 20 pages. You also get two stickers to let guests or would-be intruders know your house is monitored 24 hours a day, and myriad cables, hardware, and a "ChimeKit" that you'll need to hook up to your doorbell's existing chime box.
The doorbell itself is 5.0 x 1.8 x 0.7 inches, which is a scooch smaller than the Ring doorbell (5.1 x 2.4 x 1.1 inches) and a tad larger than Lorex's 1080p video doorbell the 2K QHD replaces.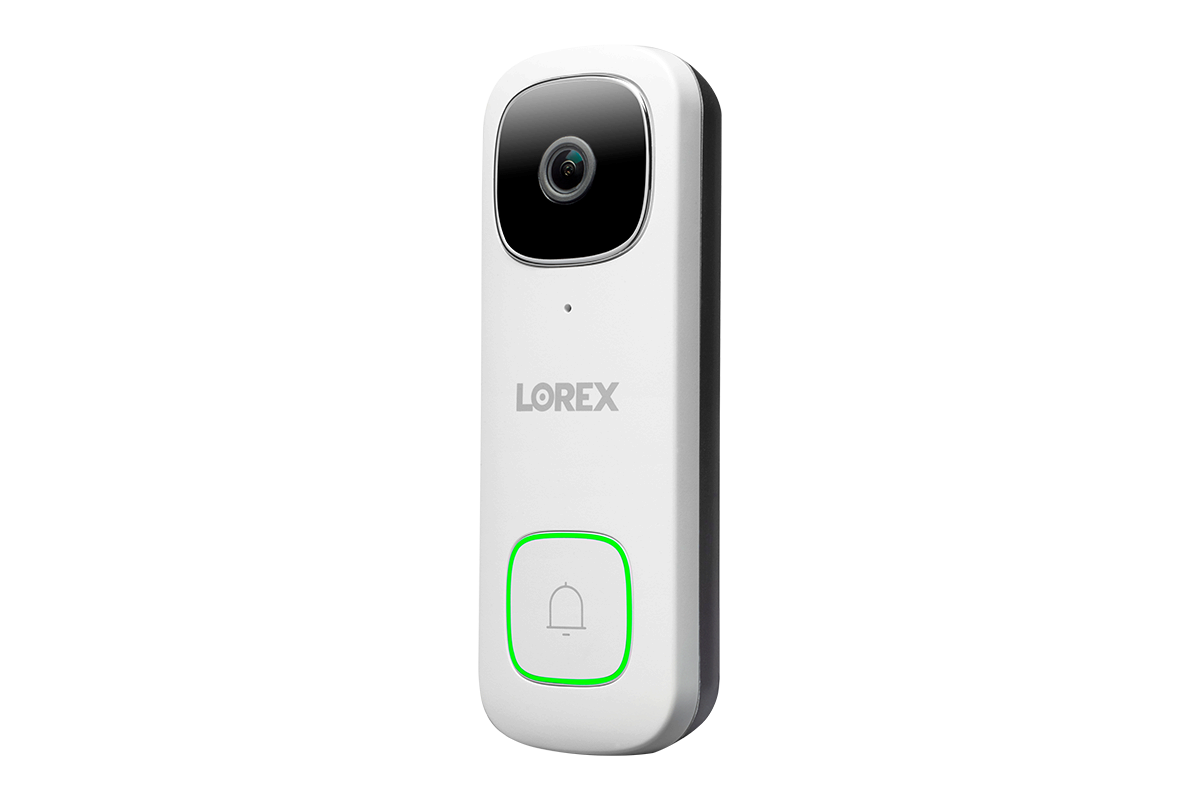 Setup
Because it's a wired doorbell, you will need working knowledge of electrical wiring. For a project like this, it's likely as simple as tripping the circuit off before installing. The quick start guide has detailed directions, and the app has walkthrough videos of installation.
If you're uneasy or unsure about installing yourself, it's best to hire a professional.
Connected doorbells often have little units that sit inside the chime box (a box likely high up on your living room wall where the doorbell's chime emanates), which adds another wrinkle to the installation process. We do like the inclusion of three mounting plates for the doorbell itself – two of which are angled – to ensure you get the best camera view. (This is, after all, a connected doorbell; you'll want to see who's at the door!)
All told, it took me about an hour to set the Lorex 2K QHD Wired Video Doorbell up in my home.
What others say
The Lorex 2K QHD Wired Video Doorbell doesn't have too many reviews at the time of publication. PC Mag gives it 4/5 stars. TechHive awarded the doorbell 3.5/5 stars.
What users say
There is one rating on Amazon , but no reviews.
Most retailers (like WalMart ) also have no user reviews. Best Buy 's website lists 29 user reviews and a 4.5-star rating. The lone 2-star review dings the doorbell for its style, recording ability, and video playback. The three 3-star reviews take aim at Lorex's app, lack of cloud-based hosting for video recordings, and installation.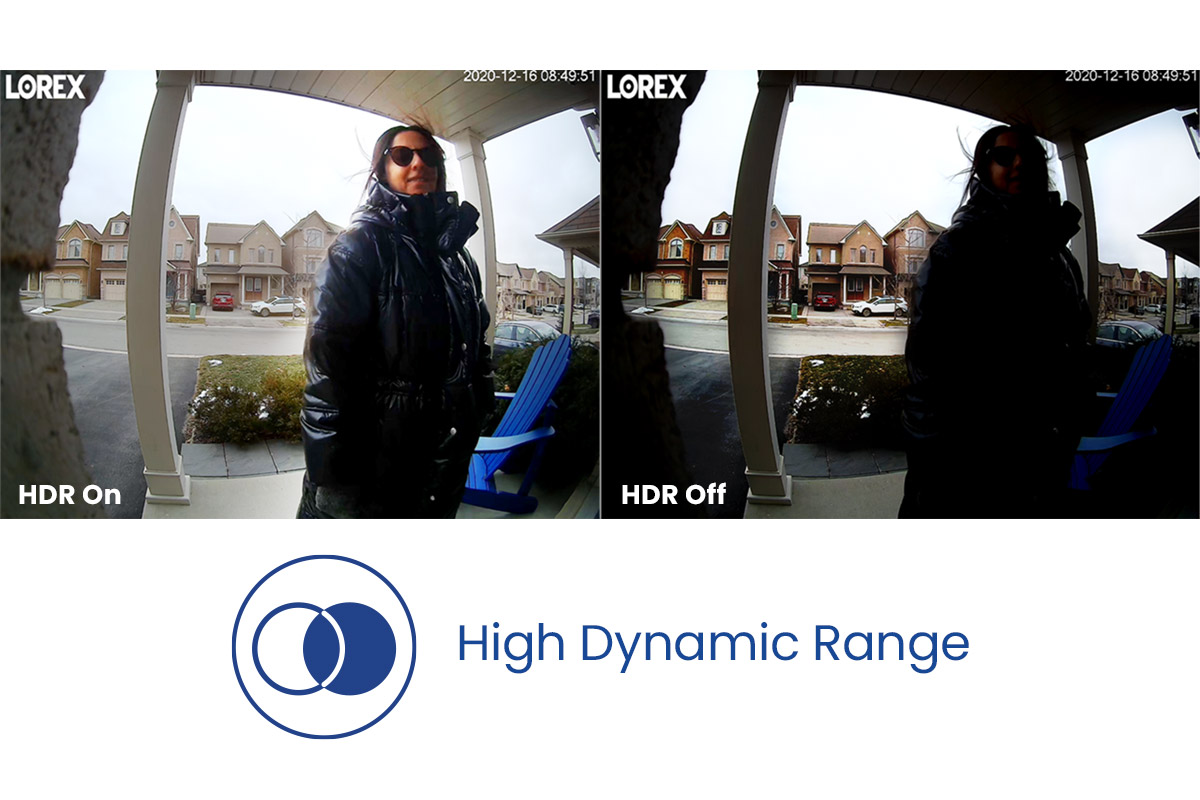 Initial impressions
I agree the Lorex 2K QHD Wired Video Doorbell is a bit clumsy when it comes to style. It has an almost toy-like quality. On the wrong porch, it's a garish gewgaw.
The clearly marked doorbell button is quite handy. I've been living with an August connected doorbell and people seem woefully confused it's actually a doorbell. Where we can knock Lorex for its simplistic design, it's better than an over-engineered unit people just don't use.
The downward-facing light on the Lorex 2K QHD Wired Video Doorbell is good if you don't have a lit porch, but I have to wonder who that's for. It comes on when someone approaches, and can be programmed to activate at specified hours, but feels a bit unnecessary.
After one week of use
The Lorex 2K QHD Wired Video Doorbell records at 2,560 x 1,920-pixel resolution in a 4:3 aspect ratio. It also has 8x digital zoom and a 164-degree field of view. For my porch – and just about any porch or doorway – that's more than adequate.
Two-way audio is also very handy. As much as we can poke fun at it, when I'm upstairs and someone comes to the door, I can interact without needing to stop what I'm doing. Quickly telling the FedEx driver not to run away so you can sign for a package is surprisingly handy.
But therein lies a problem, too: I have an iPhone, but the Lorex 2K QHD Wired Video Doorbell doesn't support Apple's HomeKit platform. I don't use Google Home or Amazon Alexa (again, privacy concerns with both) so my experience with Lorex products exists in a silo.
For anyone invested in the Apple ecosystem, the Lorex 2K QHD Wired Video Doorbell is a nonstarter. Sure, Lorex has an iOS app, but that's as far as things go.
Those with Alexa-enabled gear or Google Home speakers will want to take notice. You can incorporate the Lorex 2K QHD Wired Video Doorbell into Alexa routines, like activating the doorbell's light as part of your 'goodnight, Alexa' routine.
Local recording via a microSD card is a good privacy workaround, but let's be honest it was probably to keep cost low for Lorex. Not using the cloud means Lorex doesn't need to pay for hosting. (Oddly enough, this is a great reason it should invest in HomeKit support; Apple's platform allows users to save recordings to their own iCloud storage locker, making the doorbell just a useful bit of hardware.)
Though local recording hosts the video, playback in the Lorex app is iffy; it doesn't' always works, and often has a noticeable delay. Live video was no issue, and the two-way audio worked perfectly. There's also an option to record playback messages when the doorbell button is pressed.
Night vision may be the Lorex 2K QHD Wired Video Doorbell's best feature, adding muted color to the typically black-and-white view. You can default to black-and-white night vision, which provides better contrast but perhaps less detail. Both are good compliments to the sharp daytime recording, which is simply wonderful.
Person detection uses a bit of artificial intelligence in an attempt to discern people from objects or animals, but it was hit and miss in my experience. You can limit the motion detection zone in the Lorex app, but that just didn't work for my front door area. (TechHive had similar issues.)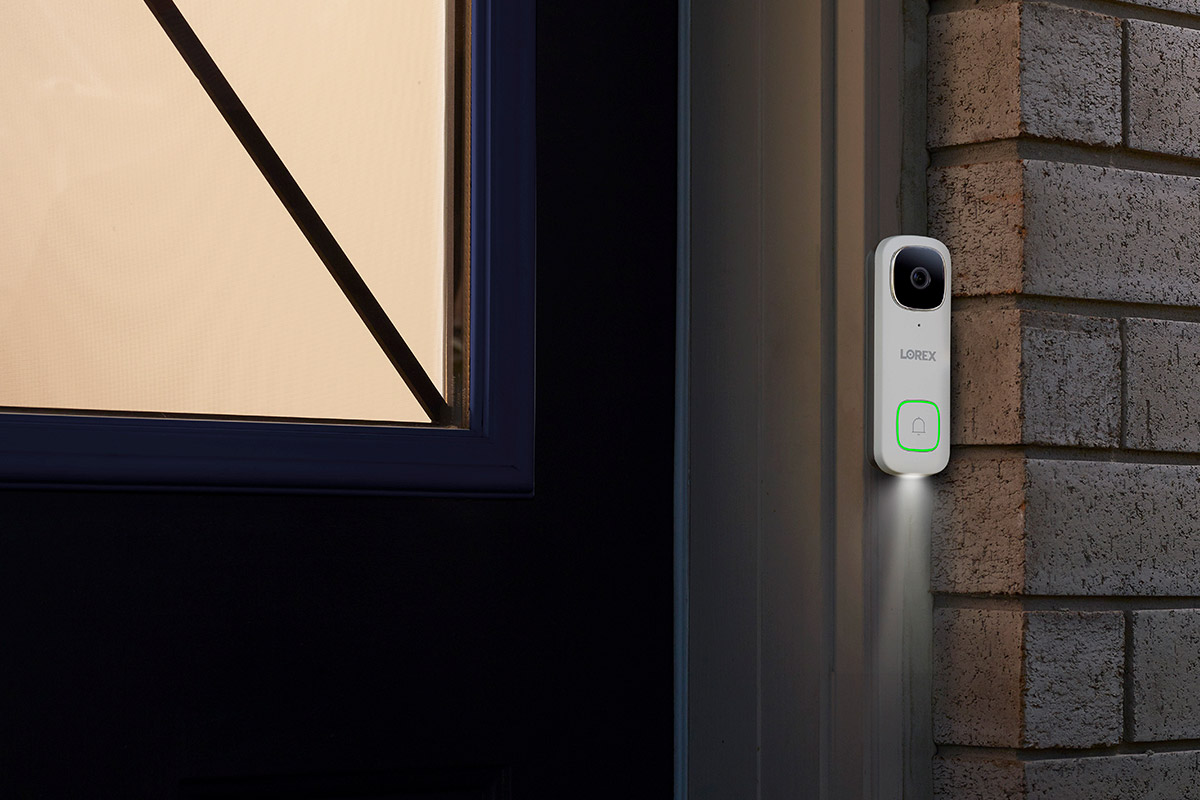 Conclusion
My biggest issue with the Lorex 2K QHD Wired Video Doorbell is its lack of support for HomeKit. For $179.99, I expect a product like this to support Apple's ecosystem. As someone who has worked with HomeKit, Alexa, and Google Home, I understand the decision from a technological perspective. As a consumer, it's just not acceptable.
Local recording is a great privacy feature as you don't need to fuss with cloud storage or access, but in-app playback of recorded video is not optimal. You also need to buy a microSD card, and the cover for the SD card slot is difficult to open.
You avoid cloud storage and added fees but inherit a lot of other headaches instead. Motion detection faltered. While color night vision is neat, it's not a differentiator.
Video recording and live-streaming was sharp as can be, and the Lorex 2K QHD Wired Video Doorbell was dead-simple for visitors to understand and use. Those two factors are vital, and Lorex ticked those boxes.
For $179.99, it's not overpriced, but the Lorex 2K QHD Wired Video Doorbell lacks critical platform support and suffers from middling design. It has excellent video recording and streaming, and local recording will appeal to many. We just think more people would find favor if Lorex explored outside its sandbox.
Editors' Recommendations