So you're starting a DIY flooring project. Or maybe you're about to launch some major remodeling in your kitchen or living room – which requires you to open walls and floors. Before embarking on any new DIY project that involves electrical work or major renovations like opening walls or redoing flooring, you should consider going over an electrical safety checklist like this one.
Electrical wiring can be dangerous for inexperienced homeowners. When planning your new kitchen reno or even just moving around your furniture, you could run into some electrical cord problems that may cause hazards down the road.
Here is what you should look out for before starting your next renovation project.
Electrical outlet safety
Electrical outlets are a common cause of house fires. Improper care, aged wiring, and poor planning have contributed to the failure of electrical outlets time and again. It's best to schedule routine checkups each year to inspect the condition of your home. You can do these inspections yourself or hire a professional to come in and do it for you.
Remember, when performing this checklist yourself, you should contact a professional as soon as possible if anything seems off.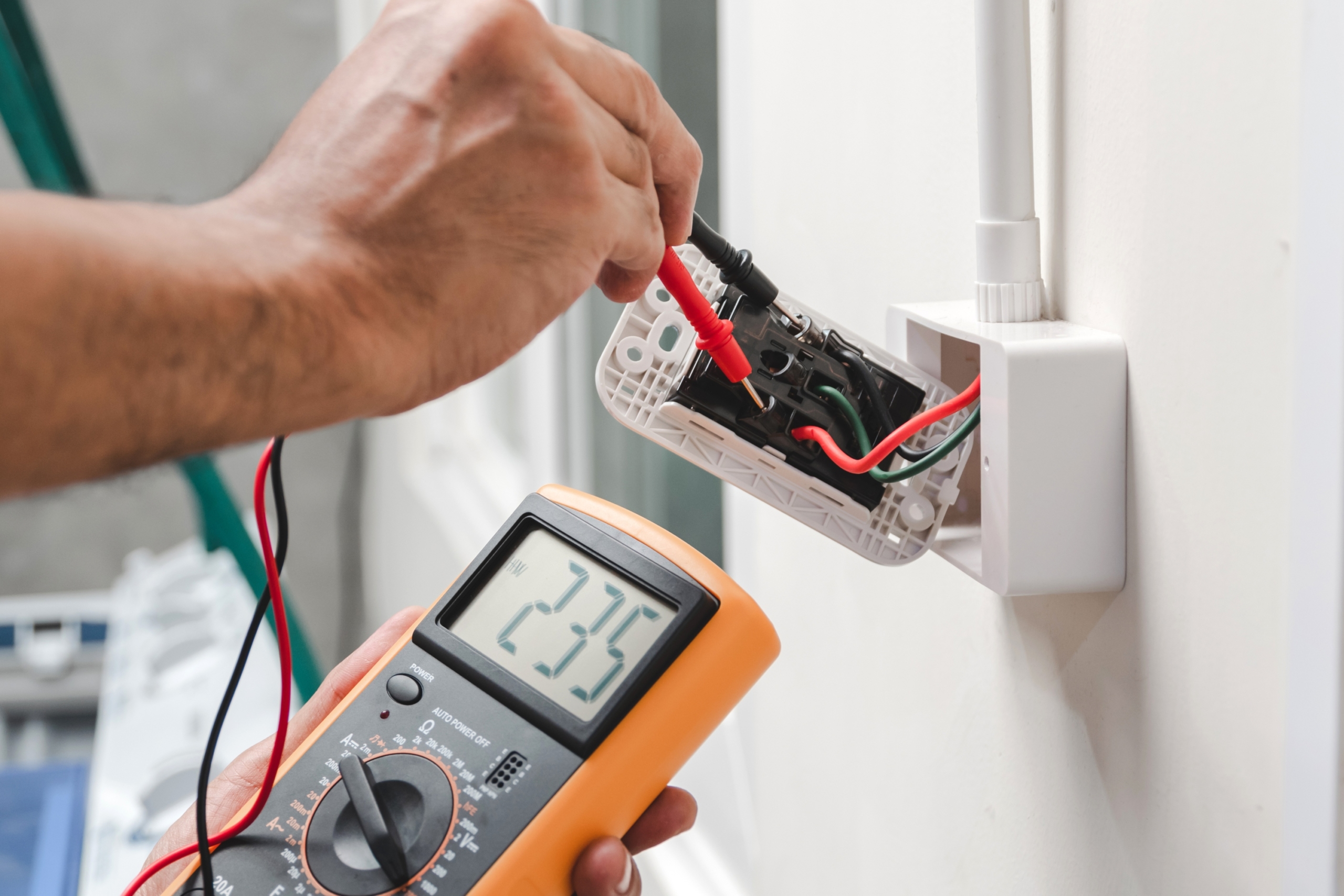 Cords and plugs
Check all cords and plugs for frays or exposed wire. Replace immediately if spotted.

Do not use extension cords as a permanent source. If need be, contact an electrician to see if it's possible to add another outlet in the space you need.

Don't overload one outlet with multiple cords or sources of heat and energy as this will create a power surge and may cause a fire.

Make sure all major appliances like refrigerators, stoves, washers, and dryers are plugged directly into wall outlets and not extension cords or surge protectors.

When working in the basement or looking for long-term cords, opt for water-resistant cords. Do your best to keep cords off of the ground in basements, kitchens, and bathrooms.

Make sure that plugs fit snuggly into your outlets. If they don't, the outlet may need to be replaced.
Lighting
Only use lightbulbs that suit the recommended wattage of your lamp or light source.

Make sure all lamps or floodlights are on level ground. For example, when renovating a room, your spotlights should be on the ground and level to prevent falling over.
Appliances
Schedule regular cleanings of your kitchen exhaust fan to prevent buildup.

Do not use extension cords with space heaters.

Make sure you are not using a space heater in the bathroom.

Unplug small appliances like toasters, coffee makers, hairdryers, etc., when not in use.

Ensure that you clean your oven every six months and be sure to remove any combustibles or plastics within a two-foot radius of the appliance.

Clean the debris from the back of your fridge to prevent a fire hazard.
Other considerations
Check all smoke and carbon monoxide detectors regularly.

Make sure your electrical box is easy to access and has a clear path leading to it.

Make sure all of your circuits are properly labeled and easy to read.
Can an electrical outlet cause a fire?
The short answer is yes. Outlets typically don't catch fire on their own, however. It's most common for outlet fires to start due to bad cords or faulty wiring. This is why it is crucial to inspect your cords often to ensure there is no damage to them.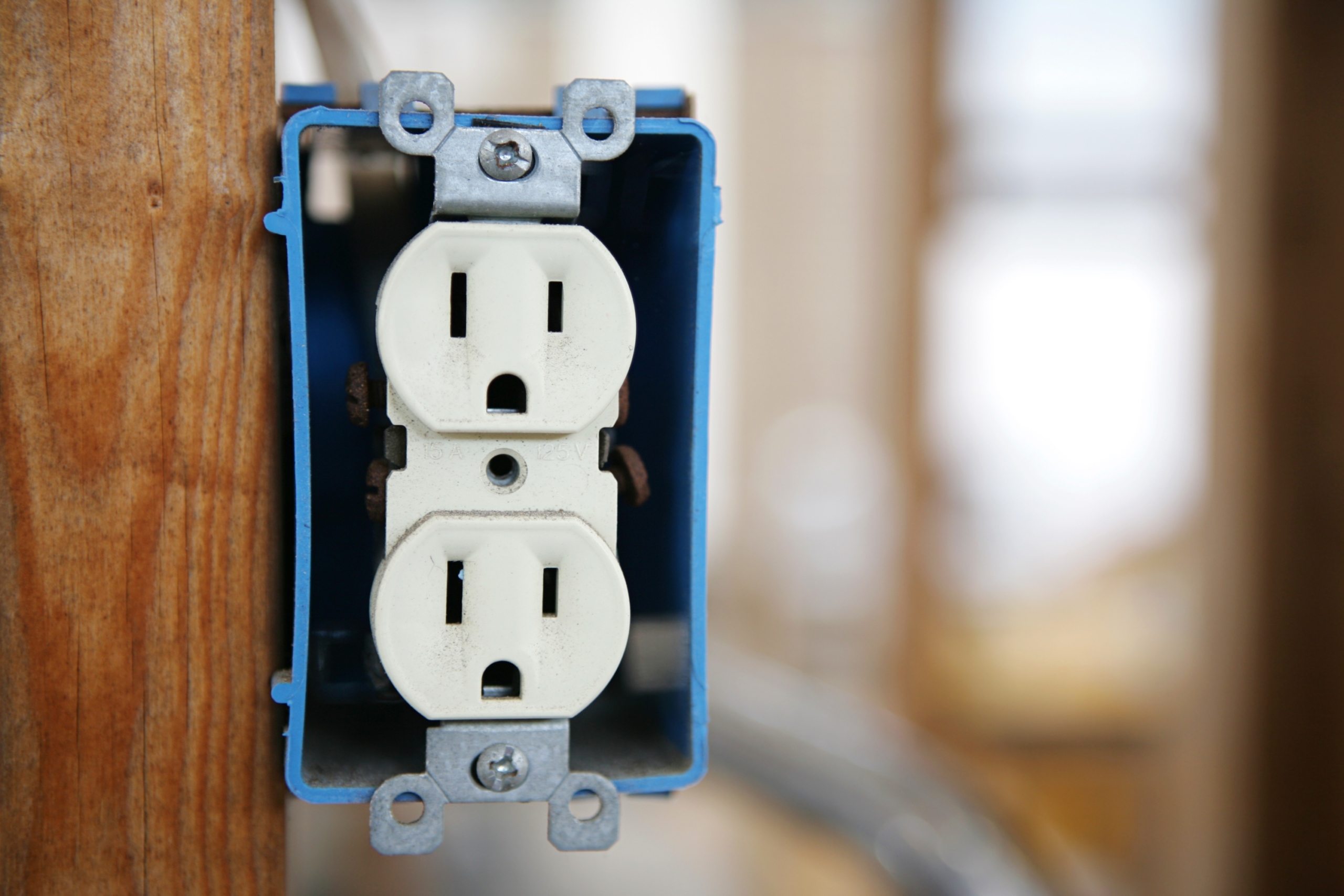 Warning signs
Here are some of the warning signs to look out for during a home DIY project or in general as your home and electrical systems begin to age.
You feel a tingling sensation when you touch light switches or outlets.

You regularly experience blowing a fuse.

An appliance begins to smell odd, like burning rubber or smoke.

Any of your appliances have been submerged or have set in water. (Throw away any waterlogged appliances immediately).

You notice flickering lights or outlets that begin to spark.
If you experience any of these signs, you should contact your landlord or a licensed electrician as soon as possible.
When to get a professional
Suppose you notice any of the above warning signs regarding your electrical system or you are planning a larger remodel. In that case, you should contact a licensed electrician to go over your reno plans with you. Experts will be able to offer the best advice for your renovation plans to ensure the safety of your home. Additionally, they will let you know if any electrical work will need to be done in order for your remodeling dreams to become a reality.
Editors' Recommendations