Floodlighting your house up doesn't have to run your electricity bill. Solar-powered lights are available for you to have even more flexibility when placing and shaping your outdoor light. Cut the cord and place some solar floodlights on a tree and avoid risky cabling. We chose our top selections on this curated list to keep your home safe.
Power up your outdoor security by enabling security lights around the perimeter of your property. With our recommended motion-sensing lights, making a sector of your house safer becomes an automatic mechanism so you can rest assured that there is nothing lurking in the darkness.
Sansi Security Motion Sensor Flood Lights
Best flood lights overall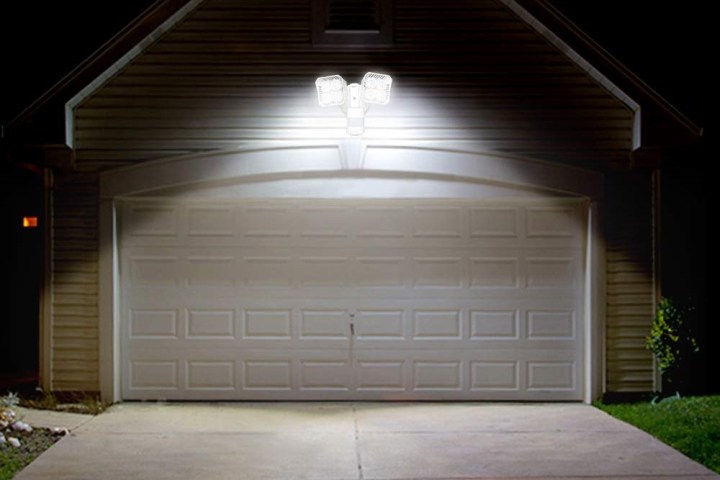 If you are looking to bring a new layer of safety to your home, the Sansi Security Motion Sensor Flood Light is the choice to make. One of the brightest LED waterproof security lights on the market, they detect movement within a 180-degree field of view using automatic timer functions. The articulated head is perfect for precise aiming and easy redirection.
Vivii Solar Security Lights
Best solar flood lights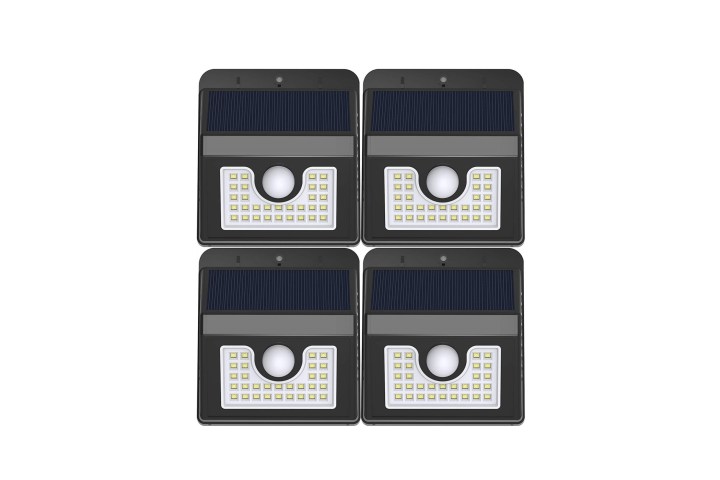 When it comes to the security of your home and the safety of your family, the Vivii Solar Security Lights are the most reliable solar floodlights on the market. With a super simple mounting mechanism, you can secure any area you want in no time. With a 600-lumen light and a fast-charging solar panel, this weather-resistant option will serve you for an incredibly long time.
MELPO Color Changing Floodlight
Best color changing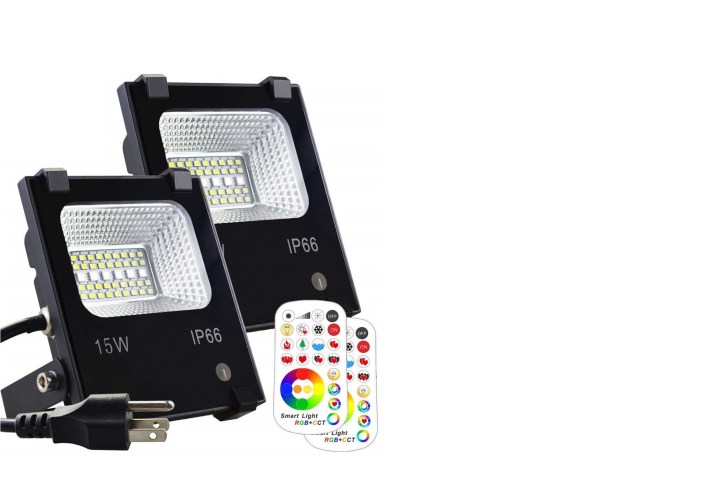 Splash your home exterior with color with the amazing MELPO Color Changing Floodlight. Take your landscaping beyond simple streaks of light to a new level of creativity that complements your architecture. Perfect for seasonal and fantasy lighting, the included remote control makes it really fun to experiment with the modes and patterns. This floodlight is also waterproof and perfect for pools.
Proudly highlight the architecture of your house with a soft wash of light, or make it more secure by installing a network of outdoor security lights. Whether plugged or solar-powered, our curated selection of floodlights are the best in the market and will provide unmatched performance.
Editors' Recommendations