Every homeowner should have a basic tool kit. There will always be pictures to be hung, bolts to be tightened or loosened, and some plumbing issue where a wrench is needed. Buying each tool separately can be expensive and time-consuming. There are five or six basic tool needs that experts agree you need, and the recommendations for additions to the basics vary.
We suggest buying a tool kit with the core tools you need — one with a tool box with some extra room or a tool bag — then add as needed.
You want to buy the best you can at the time you are buying. Cheap tools snap and bend, and that's not what you need in the middle of a project or in an emergency that demands a wrench that works.
Your "must-have" tools
You need a screwdriver set with flat heads and Phillips heads. A kit that has comfort-grip handles and one that has interchangeable heads would be perfect.
A vise grip or adjustable pliers is a must. It can be used as a wrench, clamp, racket, and in a pinch, a hammer.
Speaking of hammers, you should get a claw hammer. One end is for pounding and the other is for pulling nails out.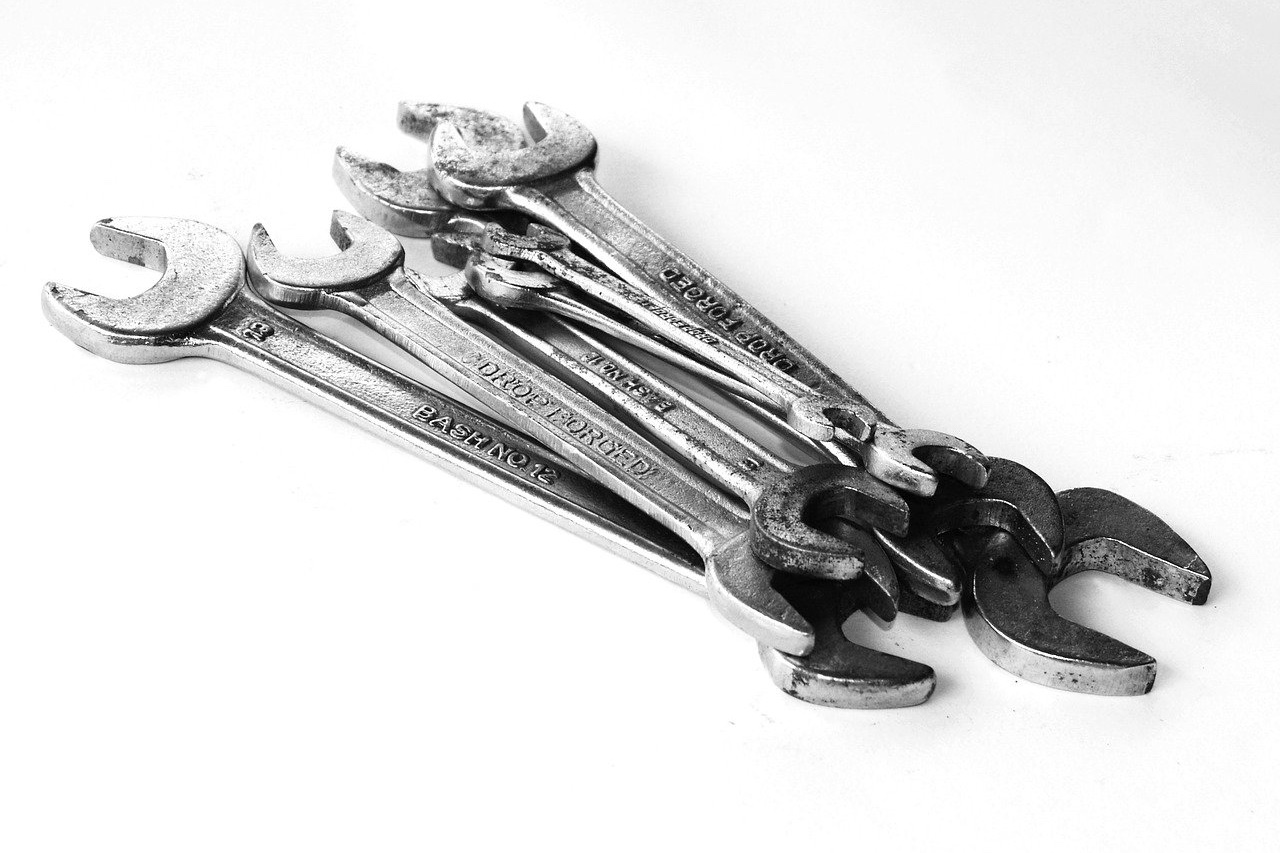 An adjustable wrench will help you tighten and loosen bolts or turn the outside water supply on or off.
A tape measure is invaluable. You need one for when you are centering a picture, measuring for window coverings, trying to figure out the size of a slip cover, and determining the size of your door opening if you think you want a new front door.
A utility knife to cut wires (make sure the electricity is off), open boxes, open the new DVD in the tamperproof container, and trim wallpaper or adhesive paper. Try to get one with a comfort grip and one that comes with its own blade storage.
You also need a flashlight, work light, or head lamp. It's dark under the sink when you need to work under there.
Other useful tools could include: A level, an electric drill, and a hacksaw. Useful items for the tool bag would also be wood glue, super glue, duct tape, a voltage tester, and safety goggles.
Get the basic tool kit with a tool bag so you can keep everything together.
Some tool kit suggestions:
King Combination Tool Set with tool bag. 39 pieces, $29.99 from Home Depot. Includes claw hammer, pliers, screwdrivers, utility knife, level, tape measure and various hardware (nails, nuts and bolts)
Olympia Multi-purpose Tool Set with tool bag, 52 pieces, $54.97 from Home Depot. Includes adjustable wrench, hex keys, screwdrivers, level, pliers, utility knife, hand saw and hardware.
General Household Hand Tool Set with tool bag, 198 pieces, $69.99 from Amazon. Includes claw hammer, screwdrivers, pliers, wire stripper, combination wrenches, ratchet, mini saw, tape measure, and insulating tape.
Allied Tools 38200 Project & Repair Tool Set, 15 pieces, $42.72 from Amazon. Includes hammer, tape measure, hardware, wrench, screwdrivers, heavy-duty scissors, pliers, and utility knife.
A basic tool kit is a necessity and a great idea even for college students to have. There is nothing so frustrating as buying something that says "some assembly required" and you don't have any tools to do the work. Each of these kits have the basic tools, with extra room for tools you discover you also need.
Editors' Recommendations