Work lights help prevent workplace hazards and make sure you finish work quickly without compromising quality. To prevent eyesore and accidents, invest in a long-lasting work light today. If you can't decide on the right work light, check out our list of the best work lights you can purchase.
Work lights come in different sizes depending on your type of work. Smaller, portable lights are ideal for more intricate handiwork. Larger work lights that sit on tripods are suitable for wider work areas and outdoors. Consider if you have access to an outlet in your workplace, as some work lights require a plug-in. Many work lights also have adjustable brightness, but most are bright enough for both indoor and outdoor work. Let's dig a little deeper and review our options.
Snap-on LED Work Light
Best work light overall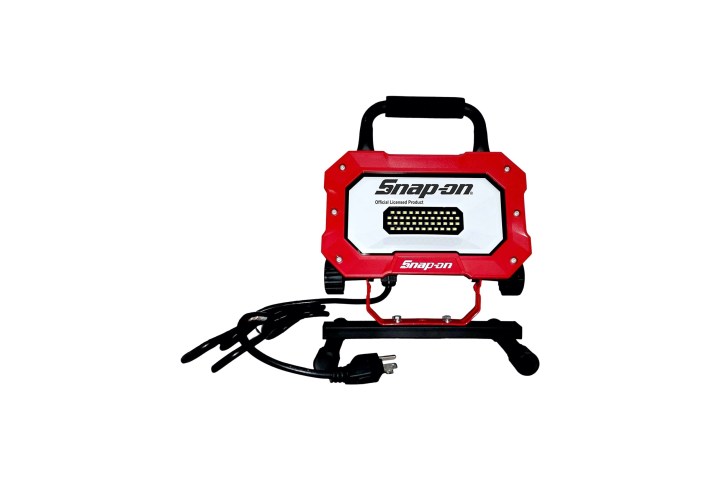 Snap-on's LED work light is a durable, 2000-lumen product suitable for both indoors and outdoors. Find the right light angle with the adjustable knobs and move the light around easily with a 6-foot cord. To ensure maximum safety, the light bulbs keep cool when in use, making it safe for anyone in the room.
DeWalt 20V MAX LED Work Light
Best handheld work light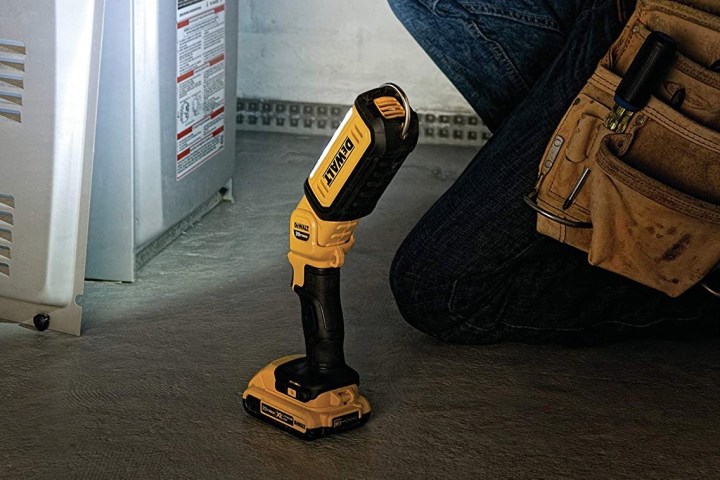 DeWalt's portable work light is the best handheld option. A pivoting head keeps your hands free as you set it on the ground or a stable surface. Choose from two different light settings to accommodate work conditions — 250 or 500 lumens.
PowerSmith 10000 Lumen Dual Head Work Light
Best work light brightness
The PowerSmith 10000 lumen work light is suitable for extremely dark workplaces like basements or rural outdoors. A tripod stand, dual lamp heads, and a 9-foot cord ensure that this keeps up in the most-difficult work conditions.
Don't put yourself at risk working in low-light conditions with power tools and harsh conditions. Work lights help you finish work quickly and safely no matter if you're indoors or outdoors. Whether you need a portable light or a heavy-duty tripod work light, consider one of the options on our list to help you work more efficiently.
Editors' Recommendations