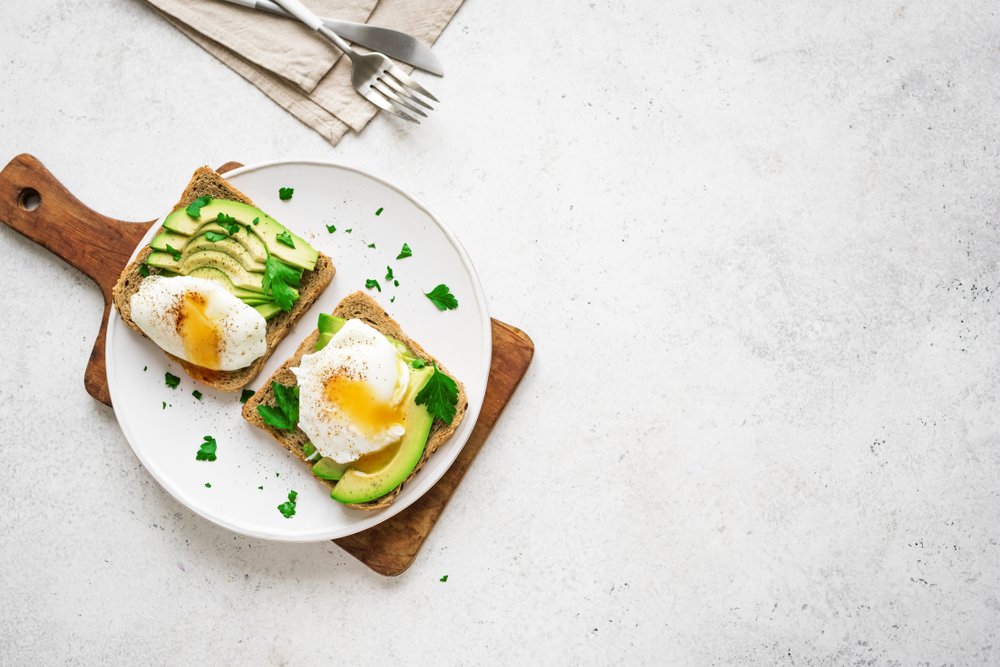 One of the most popular food trends in recent years has to be avocado toast. Whether it's a quick and easy breakfast at home or a special part of your favorite restaurant brunch outing, avocado toast is everywhere. It's tasty, it's healthy, it's easy to make, and it's incredibly versatile, so you can add to it with herbs, seasonings, and toppings to make it a little different every time you make it.
What to put on avocado toast? The recipe starts two key ingredients: avocado and toast. From there, the possibilities are endless. From eggs to bacon to tomatoes to shrimp, just about everything goes with avocado toast. If you've gone looking for the perfect avocado toast recipe, the secret to avocado toast really down to what foods you enjoy.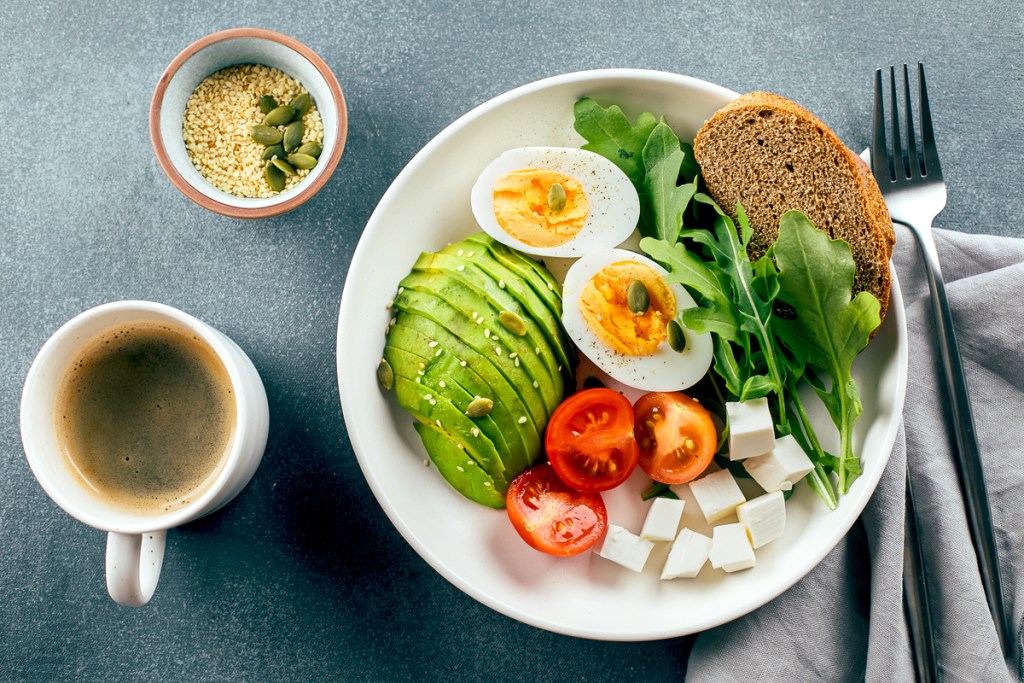 How to make classic avocado toast
In its most basic form, avocado toast can have as little as two ingredients — avocado and bread — making it practically foolproof to prepare. Start with a thick slice of toasted bread. Mash a ripe avocado and spread it over the toasted bread. You can stop right there, or you can drizzle with extra-virgin olive oil, a little sea salt and freshly ground pepper, or add finely chopped parsley for extra freshness or a sprinkling of red pepper flakes for a spicy kick.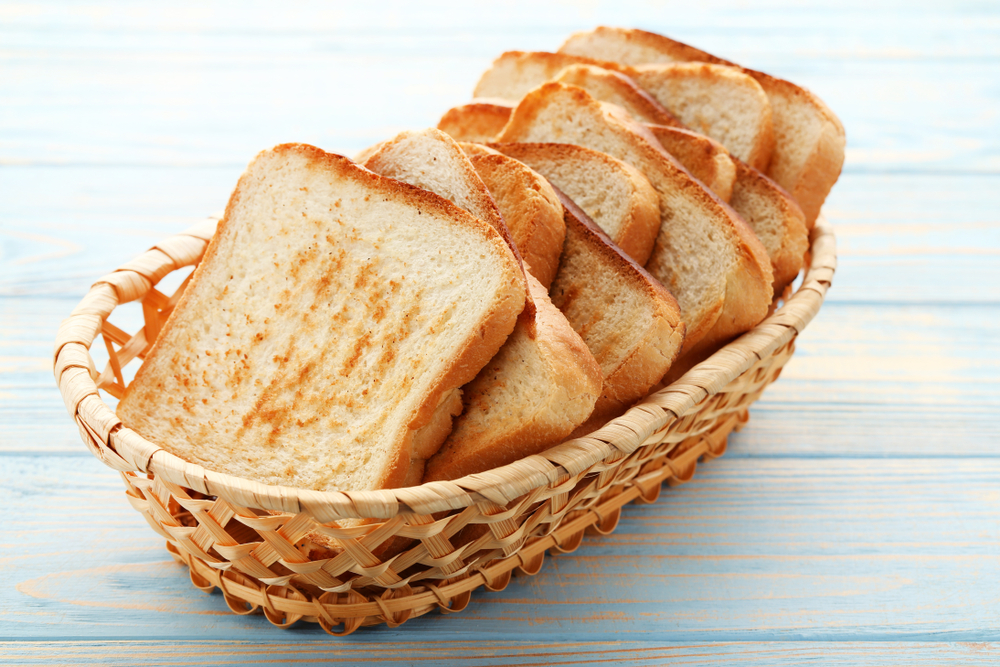 Is avocado toast healthy?
A single avocado has 322 calories and 29 grams of fat, so if you're watching your weight, those numbers may scare you off a bit. However, despite the high calorie and fat content, avocados are still a very healthy fruit, with a whopping 75% of an average-sized avocado made up of monounsaturated fats. As per the American Heart Association, monounsaturated fats help lower the risk of heart disease and help reduce bad cholesterol levels, in addition to helping control blood sugar levels.
Being mindful of the high calorie and fat content of avocados, the key is moderation, not avoidance. After all, avocados contain significant amounts of vitamin C, B6, potassium, and magnesium. In addition to all of those nutrients, avocados are high in fiber (about 10 grams per avocado), and high-fiber foods help to slow digestion to keep you feeling fuller for longer.
What to put on avocado toast
When you're trying to decide what goes well with avocado, the answer is pretty much everything!
Mozzarella and tomatoes: Love caprese salad? You'll love it even more on a slice of avocado toast. Start with a hearty slice of toasted artisan bread, spread with mashed avocado, then top with ripe cherry tomatoes, a sprinkling of chopped basil, slices of fresh mozzarella, and a drizzle of savory olive oil.
Salsa: Guacamole and salsa go together like salt and pepper, and this topping combination gives you both in one bite. Whip up a homemade salsa of chopped tomatoes, minced red onion, jalapeno, chopped cilantro, and lime juice, then blend with mashed avocado spread. For extra crunch, add a few slices of ultra-think radishes for the perfect finish.
Smoked salmon: Bagels and lox have nothing on this fresh new take on a brunch classic. Slather toast with cream cheese, mashed avocado, and your favorite seasonings. Complete the recipe with thin slices of cucumber, red onion, and tomato, plus paper-thin smoked salmon and a sprinkling of capers and dill.
Bacon and eggs: If all else fails, stick with the classics. Top the newest breakfast favorite with the tried and true classic. After you slather your toast with mashed avocado, layer on a protein punch of crispy bacon and a sunny-side-up egg. When you break the yoke, the gooey goodness melts into the bread and avocado for a delicious and filling breakfast treat.
Everything bagel seasoning: Love an everything bagel with cream cheese? You'll love this fresh take on it even more. Start with a slab of toasted artisan bread. Add a generous coating of cream cheese and top with sliced avocado and a sprinkling of homemade "everything seasoning." You can make your own with sesame seeds, poppy seeds, sea salt, and dried minced garlic and onion, or you can buy pre-mixed everything seasoning to keep on hand for a quick flavor burst for any food.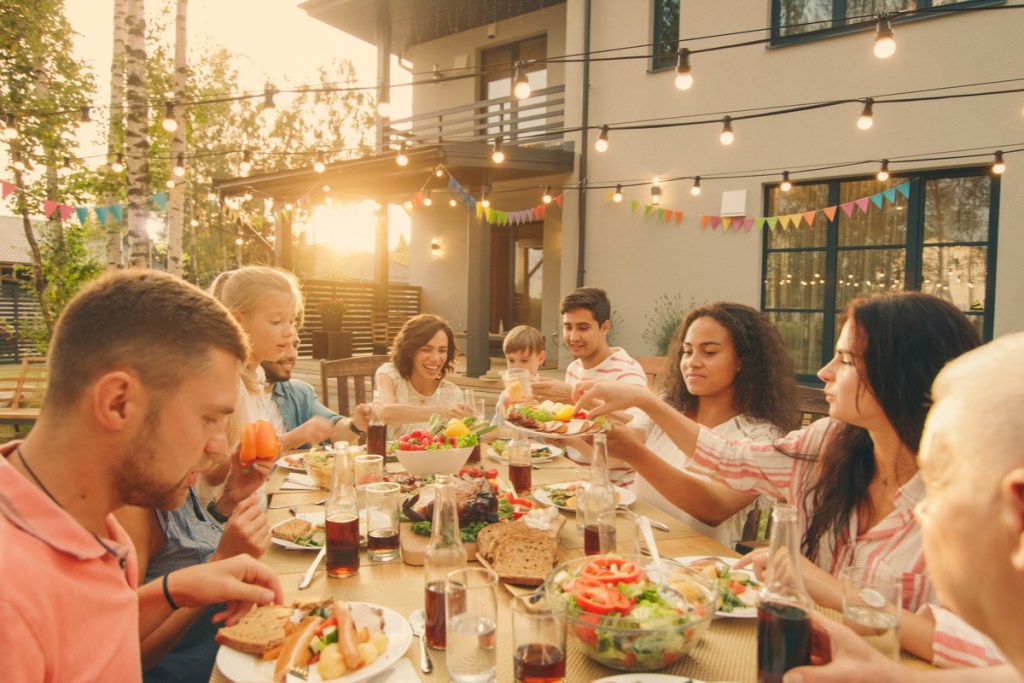 How to make avocado toast for a group
If you're entertaining for a baby shower, bridal lunch, or breakfast party buffet, you can't leave avocado toast off the menu. Obviously, it's a meal in itself, so a good go-to is making mini toasts. You can use mini baguettes, bagels, or cut toast into four squares. Next, pick toppings that are different for every, say, four or five, so people have variety when choosing. Keep the avocado as the base and even let guests choose by setting out walnuts, feta, tomatoes, bagel seasoning, and more, and they can build their own, too. The possibilities are endless.
Avocado toast is more than just a craze; it's the best thing to happen to breakfast since the smoothie. It's a tasty, healthy, easy-to-make meal of ripe avocados, crusty bread, and a handful of fresh ingredients from your produce bin. Pancakes are passe and oatmeal is boring, but avocado toast is always a tasty choice and it's here to stay.
Editors' Recommendations