Instead of trading in your old iPhone, why not reuse it around the house? As Apple continues to launch new and improved iPhones, it can be tempting to discard your old ones without a second thought. However, old iPhones in good condition can open doors to amazing opportunities. From music players to kid's entertainment, their functionality is limitless, providing you and your family with some neat tech ideas to enhance your space.
Turn it into a security camera
Security cameras are a welcome aspect of any home, providing safety and peace of mind to families who want to protect their property and household. Unfortunately, traditional security cameras come at a hefty cost, often requiring expensive equipment, installation, and storage fees.
If you have an old iPhone lying around, it can become your affordable home security solution. Home security apps like Alfred and AtHome are user-friendly and offer fantastic security features. You'll just have to ensure the app is compatible with your device's operating system. Then, simply mount your camera in your chosen location and use your home security app to connect your old phone to your new one. Now, you can stream and store any footage detected by the camera, giving yourself a fully functional home security system without spending hundreds of dollars.
Upgrade your kid's playroom
As our lives become more high-tech, devices like iPhones, tablets, and smart TVs will become prominent features of kids' playrooms. With a plethora of games and apps to choose from, use your old iPhone as your child's personal play device, providing them with kid-friendly gaming or educational apps. You can also have some peace of mind by enabling child lock features that can set restrictions on video platforms, time limits, payment, downloads, and messaging.
You can also use your old iPhone to stream movies right to the TV. Connect the iPhone to the TV via Bluetooth or Chromecast to play their favorite movies and videos right on the big screen.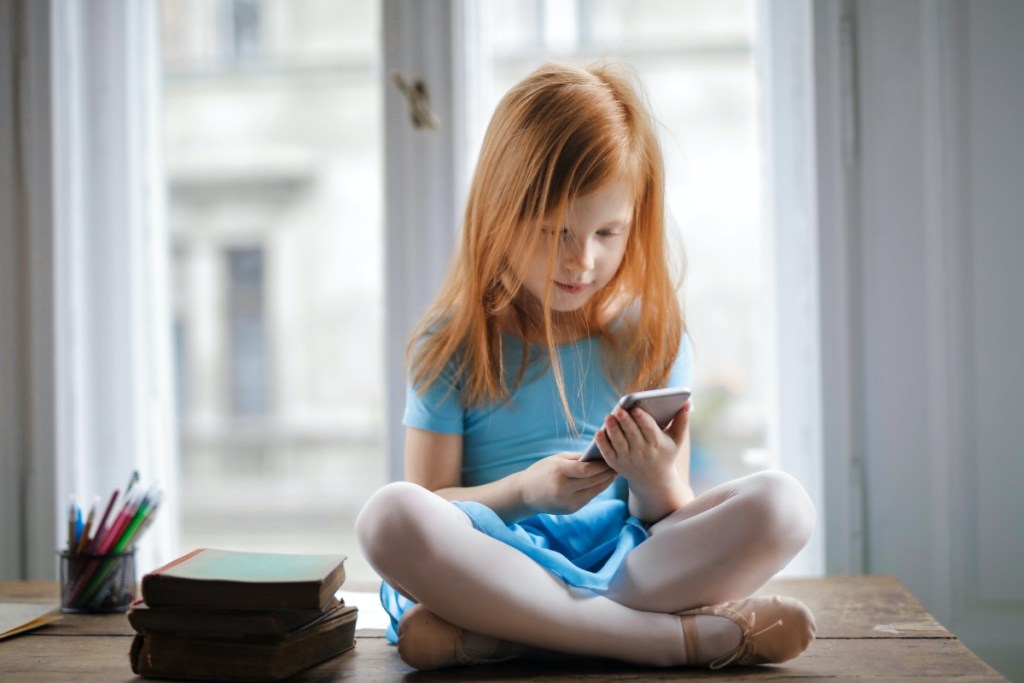 Make it your dedicated home music player
While most speakers are Bluetooth enabled, allowing you to play music from your phone from anywhere in the house, it can be annoying to play DJ all day. At your next gathering, connect an unlocked iPhone to a speaker so guests or family members can play their own songs or shows without asking you to add them to the queue.
Streaming music can also drain your battery power, so keeping a dedicated phone just for music can prevent you from running to a charging station multiple times throughout the day.
Make it a fixture in the kitchen
From timers to recipe books, smartphones have become an essential tool in the kitchen. Unfortunately, it's far too easy to spill flour, sauce, or oils onto our beloved devices, potentially ruining the screen or covering it with grime.
Just like you'd paint with an old T-shirt and sweatpants, cook with an old iPhone so you don't accidentally damage your most-used device. Any spills or stains won't be nearly as menacing when it's not on your brand new smartphone. Use a phone stand or wall mount to keep the phone screen facing you and in an easy-to-reach position so you can keep an eye on your timer and recipe with ease.
Keep it in your car
Your old iPhone can work wonders in your car, acting as a mini television to entertain the kids or a distraction-free GPS. Long drives are much easier when you aren't constantly toggling between screens. Additionally, having an extra iPhone on hand is great in case your phone breaks, dies, or becomes otherwise unusable. As the old saying goes, it's better to have it and not need than to need it and not have it.
If you want to get more creative with your old iPhone, use the security apps mentioned above to create a makeshift dashcam, providing you with extra protection in the case of accidents or attempted theft.
From home security to entertainment, iPhones provide ease and accessibility to our lives, even if they aren't the newest and sleekest model. Rather than tossing out your old phone, use it to your advantage. There's no need to spend additional money on new products when you have a fully functional mini-computer in the palm of your hands. Repurposing old items is a great way to reduce waste, save money, and give yourself access to conveniences you didn't even know you needed.
Editors' Recommendations