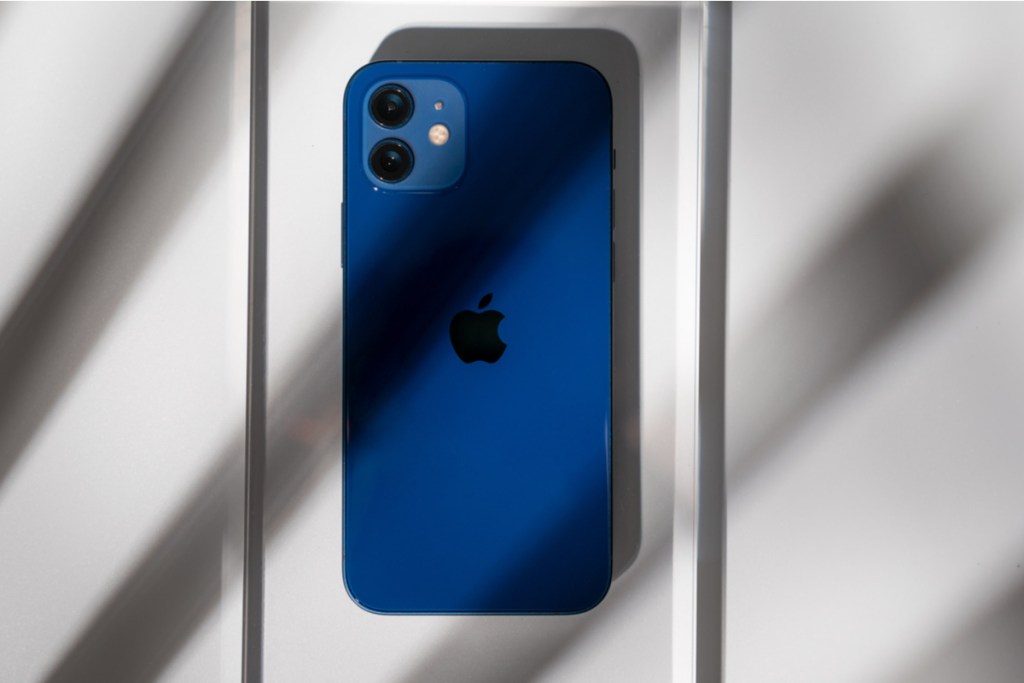 There was a time when you could go away for the day and leave your front door unlocked without a second thought. Nowadays, more and more Americans rely on the peace of mind provided by home security systems. Those who opt for professionally installed and monitored systems pay between $100 and $250 for installation and $25 to $70 per month for monthly equipment charges and monitoring. Smartphone loyalists can do much better.
Using smartphones for home security can be a great way to gain peace of mind, cut costs, and make more efficient use of something you already own. Following are two of the best ways to integrate your current or older iPhone into a home security camera network, with no (or nominal) additional monthly costs.
iPhone Home security tape
With the Home app that comes free with your iPhone, you can view video that your home security cameras collect when they sense a human, animal, or vehicle. To make it work, you'll need a 200 GB iCloud storage plan for a single camera or a 2 TB plan for up to five cameras. Video files are encrypted on your personal phone, then securely uploaded and stored on the cloud for ten days. Only you and those you share with can view the video.
Select a Home compatible security camera
To set up a monitoring system, choose a Home compatible camera, and add it to the Home app. You will be prompted to set up recording and streaming options and assign the camera to a room. The camera will default as a favorite and appear in the Home tab.
To edit settings later, just touch and hold the camera button and tap the film reel icon. Select from room, notifications, streaming and recording, and recording options.
Create activity zones
Focus the camera on the most important areas within their field of view by creating activity zones. Tap the Home tab, then hold the camera button and tap the film reel icon. Select "Activity Zones," draw or tap on the video to define a zone, and tap "Add Zone." If you prefer to detect motion only outside the defined zone, tap "Invert Zone." Create any additional activity zones within this camera's field of view in the same way. Tap "Done" when finished.
View security video
You can access live and recorded video from the Home app on your iOS device or Mac with macOS 10.15.1 or higher. To review recorded security footage, tap the Home tab and select the camera. Live video will play immediately. Use the timeline that appears at the bottom of the screen to browse the recorded video. Select any clip to play it.
Turn an old iPhone into a security camera
Most of us have an old phone or two that will sit around collecting dust until we finally decide to recycle them. What a waste! These expensive communication devices may have worn out their usefulness in one way, but they are still highly sensitive and capable computers.
Stripped down to their core, an old iPhone offers connectivity, processing power, and a high-quality camera perfect for integration with home security monitoring. Whether you are concerned about porch pirates lifting packages from your front entry, or if you just want a backup baby monitor, an iPhone could be just the thing.
Choose an app
You'll have to choose an app that will convert the old phone to a security cam and give control access to your current phone. Dozens of great options are available. Depending on which generation iPhone you are working with, some of the apps offer highly advanced sensing tech, as well as peripheral amenities like a walkie-talkie feature, motion or vibration detection, multiple phone/camera linking, and more.
For the best functionality, plan on mounting the camera phone on a wall near an electrical outlet. A smartphone security camera is great for indoor use but not suitable for exposure to all weather conditions.
The old Apple ad line, "There's an app for that!" still rings true. Incorporating your current and outdated iPhones into a two-or-more smartphones home security system is a simple matter of using the included Home app or downloading one of many phone-to-security-camera third-party apps. These are smart, secure ways to get the most functionality over the lifetime of your devices.
Editors' Recommendations