Are you planning to remodel your home for the first time? Whether you're taking on a larger renovation project or just looking to refresh your furnishings, you can't get started without a proper plan. And you're in luck; there are tons of home design tools available that make it easy to tackle your next home project. And no, we're not talking about Pinterest. These mobile apps are professional-quality tools for gaining inspiration, visualizing, and carrying out new designs and renovations. Ready to get started? With these four home design apps, you'll plan your next project like a pro.
Houzz
If you've spent any time online looking for inspiration for your home project, you've probably come across the Houzz website. On the site, users can browse and save pics of gorgeous homes for inspiration, shop for supplies and decor, find design and remodeling professionals, and connect with other homeowners and design enthusiasts. The Houzz app is a mobile extension of the website. It gives users all the tools necessary to complete their next home improvement project, from ideation to project completion.
Here are a few of our favorite app features that are perfect for beginners:
View more than 20 million photos of home interiors for inspiration.
Share inspiration with family, friends, and home improvement professionals.
Use Visual Match to shop for products similar to those featured in Houzz photos.
Visualize what a piece would look like in your home using the View in My Room 3D feature.
Get advice from the community and Houzz's design experts and editorial staff.
The app is free and available on iOS and Android.
Adobe Capture
If you're exploring color palettes for your next home project, the Adobe Capture app is a must-have tool to add to your arsenal. Though the app was designed for use with the other Adobe programs, it can be just as powerful on its own. The app allows designers to be inspired by the world around them and capture vector images, typography, audio, and more while on the go. However, the best feature for home design newbies is the color feature.
With the app, you can easily create beautiful color palettes and gradients captured from the world around you. Aim your phone camera at a gorgeous scene or upload a photo, and the app can match the colors and collect them in a cohesive color theme. You can then apply your color story to your next design project. The free version of the app is more than enough for most homeowners and amateur designers, but you can pay for more storage if needed. You can download the app on iOS and Android devices.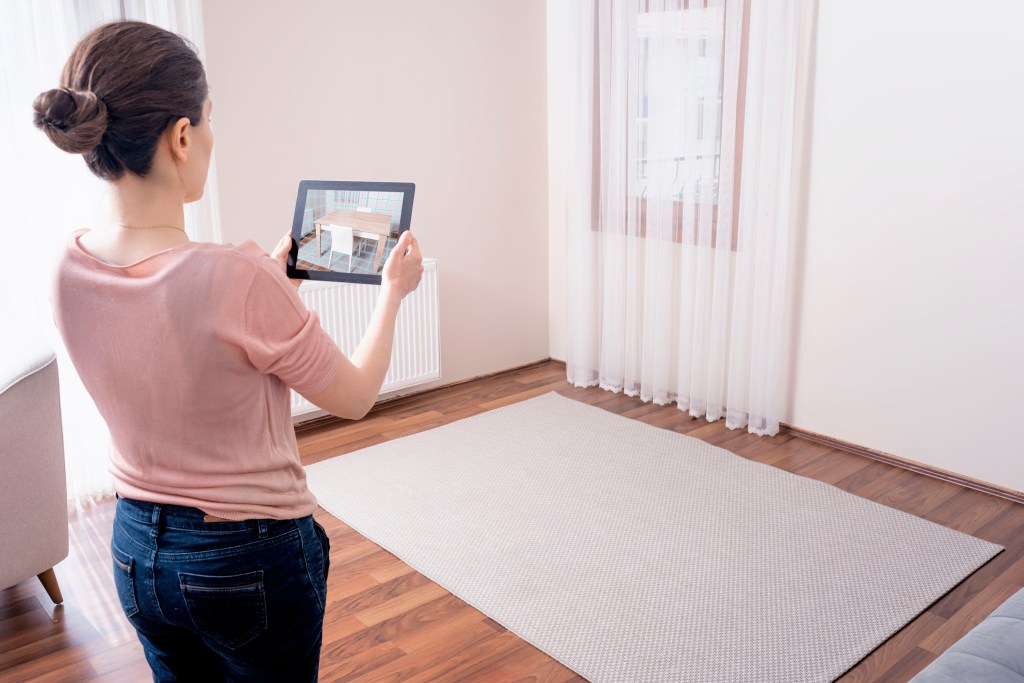 Havenly: Interior Design
For those who are still trying to find their unique design style, Havenly can be a great place to start. The app offers a collaborative space where homeowners can match with design professionals to brainstorm ideas and work together to customize their space.
To get started, you'll take a short quiz to define your interior design style. Then, the app will match you with a pro whose work reflects your aesthetic. From there, your partner will guide you through the decorating process, providing inspiration, designs, and even a curated shopping list. If you're not ready to work with a designer just yet, you can still save design inspiration and shop for gorgeous furnishings. The app is free to download, but taking advantage of their unique services, like a custom design concept, 3D rendering, or a one-on-one consultation with a designer, will cost extra.
Home Design 3D Gold
Are you planning a more extensive home remodeling project? Home Design 3D Gold is a professional-quality app that can help you plan the entire remodel. For indoor and outdoor projects, the app allows users to:
Design floorplans in 2D and 3D
Furnish and decorate the virtual space with thousands of customizable furnishings and accessories
Import images to apply as textures for design elements
Share projects via email and file hosting services
The premium app is available on iOS, Microsoft, and Steam for a fee. There is a free version of the app available, but its features are a lot more limited.
Updating your home is always a fun and exciting undertaking, but it also requires lots of work. With these tools, however, you can get started on the right foot. Used by home professionals and hobbyists alike, these home design apps can prove majorly helpful during your remodel. From gaining inspiration and designing to hiring professionals and finishing your project, these four home apps can help you every step of the process.
Editors' Recommendations