Whether you're renovating your entire home or redecorating one room, home design apps were created to make your life easier. From finding inspiration in new places to shopping for the perfect pieces to hiring a professional to make it all happen, there's an app that will make your home design dreams possible.
However, with so many apps to choose from, it can be hard to decide which ones to download and which ones to skip. We've rounded up 12 amazing apps that cover all parts of the home design process — inspiration, visualization, shopping, and finding experts. Soon you'll be able to start downloading and get planning your next home renovation.
Apps that inspire your home design
While this app could fit into several categories, it's a home designer favorite for good reason. If you need inspiration, you'll find it here, with over 20 million photos of every room inside and outside of a home. From wall color, furniture, decor, flooring, and everything in between, you can keep up with the latest design trends and create a vision for your new space.
If you're ready to redesign a room and you don't know where to start, open up Pinterest. The app is a wealth of information when it comes to design and decor choices. You'll be able to create boards for each room of your home, and whenever you feel inspired, simply pin the idea for later.
Have you ever spotted the perfect color but had no idea how to turn it into a paint color for your home? With Color Capture from Benjamin Moore, snap a photo of the color and the app will give you paint color suggestions that closely match. Users of this app say that many of the colors come back darker than the original photo, but you'll have a great place to start when it comes to choosing colors for your home.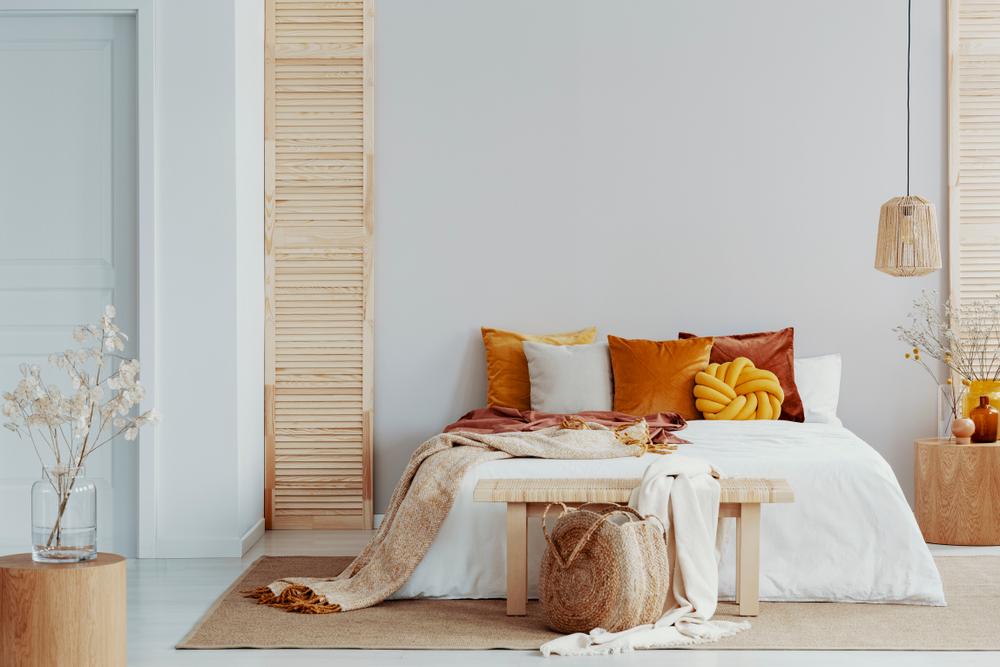 Apps that help you visualize what your home will look like
If you're designing an entire home, you'll want an app that will take your ideas and turn them into a 3D vision board. With Home Design 3D, you can create multiple floor plans in 2D and 3D, and add furniture and decor to your designs. The app is free to download, but to use its advanced features you'll need to upgrade to one of its three paid plans.
If you're a visual person who needs to see the furniture placement, use RoOomy to create 3D renderings of your new space. You'll be able to see and switch up different configurations of your room and share those images with a designer or contractor. RoOomy also has shoppable links for when you spot an item that you want to add to your home.
Before you head to Ikea and start shopping for new pieces for your home, download the Ikea Place app. You'll be able to virtually place furniture and decor in your home with the app, and the true-to-scale technology will give you a realistic rendering of what the furniture will look like before you tackle buying and building anything.
Apps that help you shop
If scrolling Instagram and blogs is where you find your home design inspiration, LTK is the place for influencers to make all of their favorite home decor items shoppable. Search by topic or design aesthetic, or follow your favorite influencer. Then, when you see an item you like, click on the link to purchase it directly from the store or website.
A favorite of vintage shoppers and designers who love antiques, Chairish allows you to buy and sell antiques as well as vintage furniture and art from all over the world.
With one of the largest collections of furniture and decor, and a 3D feature that lets you see the items in your home before you buy, the Wayfair app makes shopping easy and fun. You'll also be able to track all of your purchases and shipments from the app.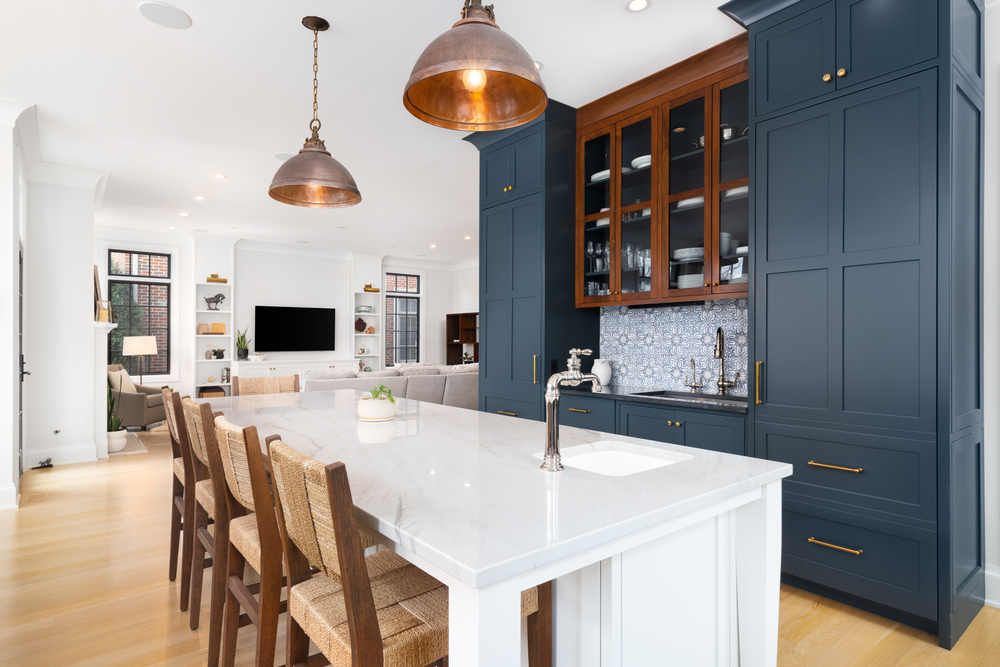 Apps that give you access to experts
If you're working with a tight budget and want the help of a designer, download Havenly. With this app, you'll take a style quiz and be matched with one of their experienced designers. You'll collaborate on ideas, they'll design a space for you, and you'll receive a curated shoppable list of items that you can purchase for your home.
If you need a contractor, electrician, plumber, or any other professional to work on your home, this app can connect you with vetted experts in your area. You can read reviews, compare prices, and instantly book appointments right on the app.
If you need recommendations for local professionals, Thumbtack lets you read reviews and get quotes quickly and easily. You can even chat with the professionals in the app before you decide who to hire.
If you're feeling the urge to renovate your home, getting the job started is as easy as grabbing your phone or tablet and downloading a few apps. We've all grown accustomed to apps making our lives a little easier and allowing us to be more efficient with our work. In the home design space, apps can do exactly that in so many ways. From prepping, planning, getting the scoop on insider tips and tricks, and finally sitting back to enjoy your space, there's definitely an app for that.
Editors' Recommendations