Thanksgiving is a time for appreciating life, enjoying the finer things, and toasting to loved ones. If you're preparing a Thanksgiving meal for your family and friends, complete with appetizers, sides, and festive Thanksgiving desserts, make sure you don't forget about cocktail hour. Whether your guests are waiting for the meal to be ready or letting their full bellies rest after dinner, we've got some great Thanksgiving-themed cocktails that they'll love.
What makes a cocktail a Thanksgiving-themed drink? You've probably guessed that it's all in the signature fall ingredients. Here are the best fall flavors to include in your holiday-themed drinks at your Thanksgiving cocktail hour.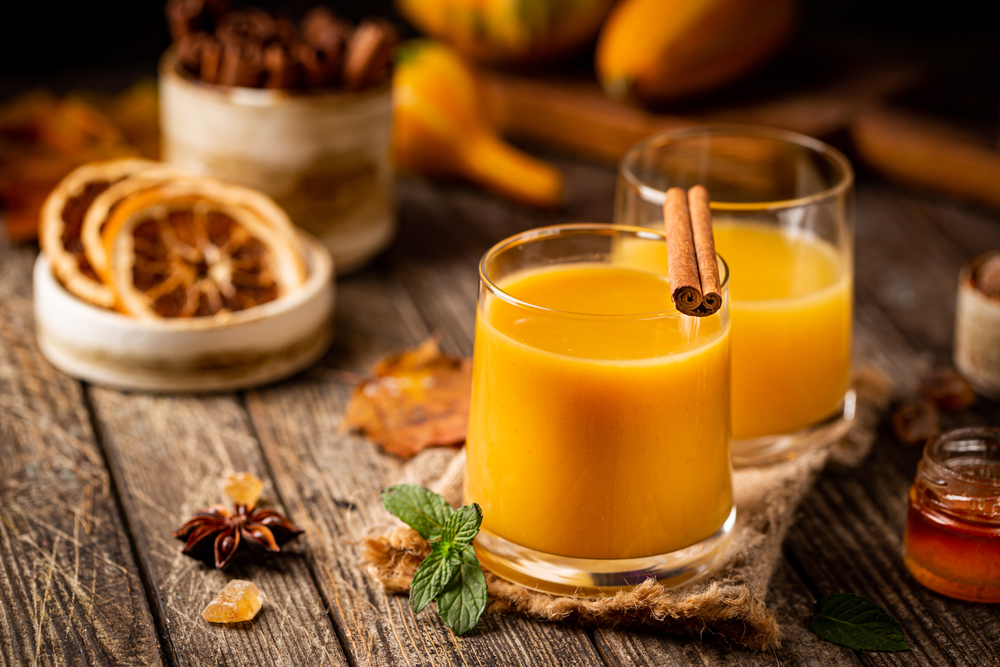 Fall flavors to include in Thanksgiving cocktails: Apple
A signature fall fruit, apples get a lot of attention around Thanksgiving for good reason. They are the key ingredients in some of our favorite fall treats, like apple pie and cider. Adding a crisp and sweet apple flavor to your cocktail will simply hit the festive spot on those taste buds.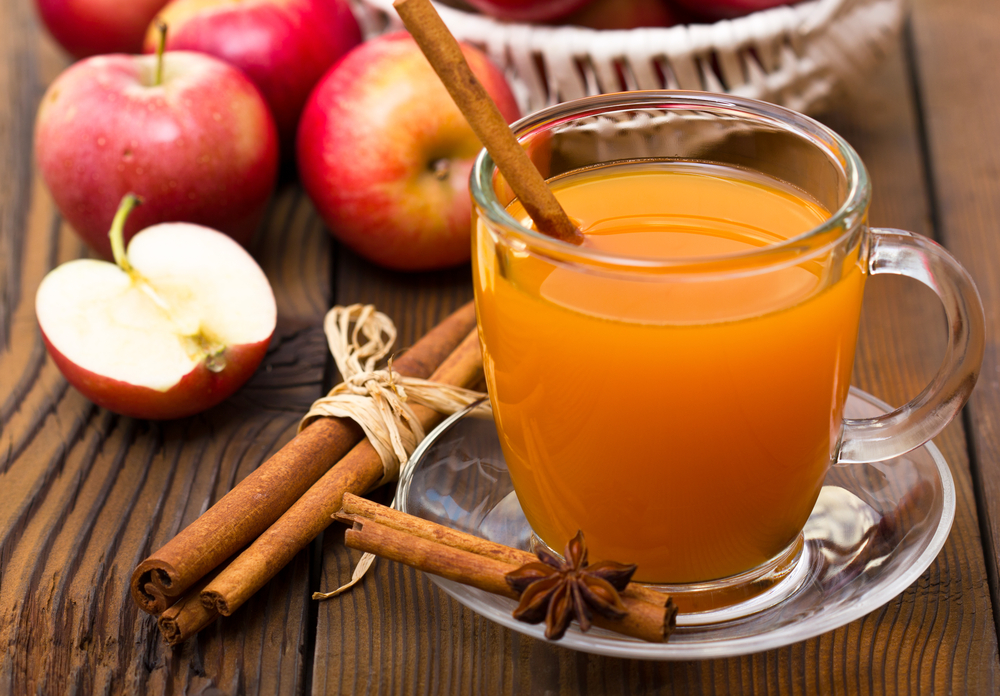 Fall flavors to include in Thanksgiving cocktails: Cranberry
Another classic fall taste, cranberries are known as the signature fruit of Thanksgiving, but we don't think they get all the attention they deserve. The tartness of these underrated berries pair so well with both the bite of liquor and the sweetness of a fruity cocktail mixer.
Fall flavors to include in Thanksgiving cocktails: Pumpkin
No Thanksgiving food list would be complete without pumpkin, and your cocktail list for the holiday shouldn't go without it either. Perfect for cocktails that double as desserts, pumpkin adds that hint of fall spice we all love so much.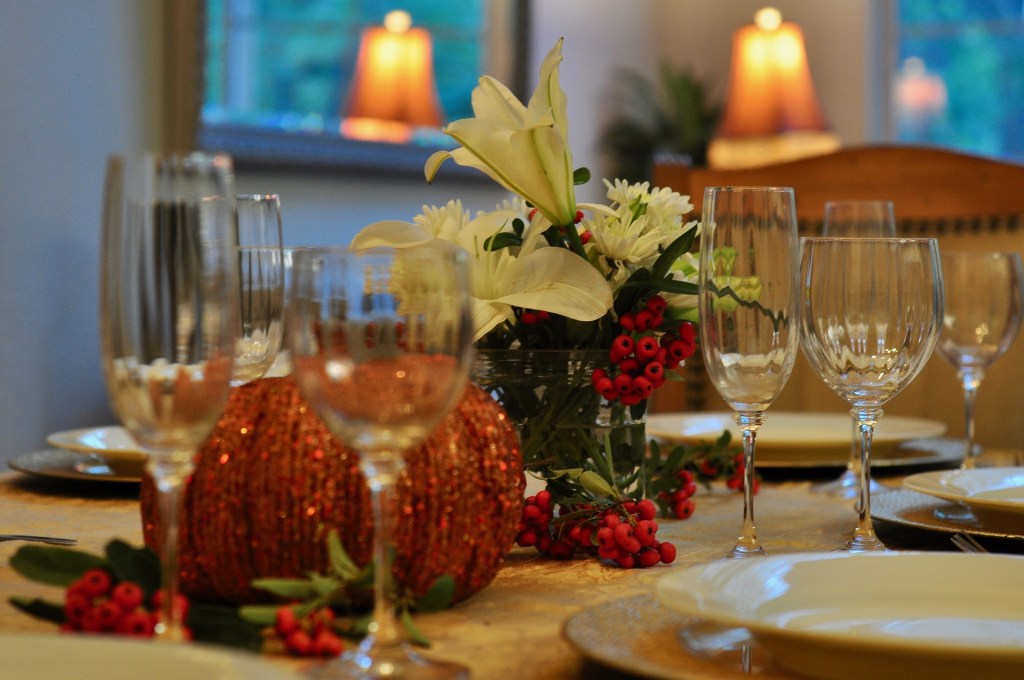 Ideas for Thanksgiving cocktails
For a holiday party your guests will remember for years, we've got some unique, fall-flavored Thanksgiving cocktails you can serve that are actually more like holiday twists on beloved classics.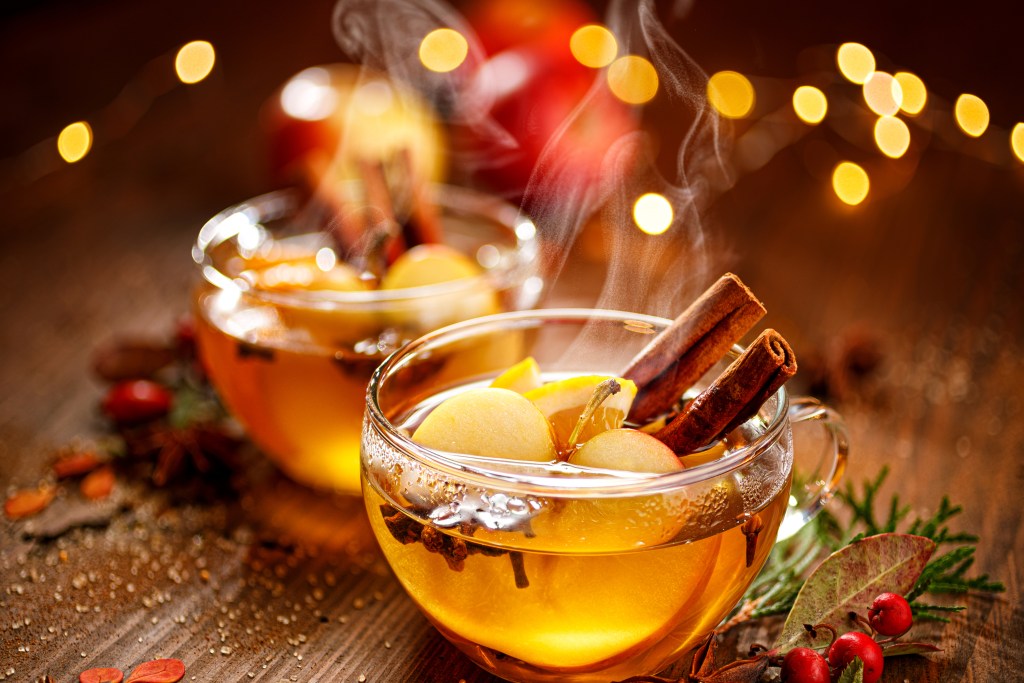 Hot caramel apple cider cocktail
If you adore the tart and warm sweetness of hot apple cider, you'll love this boozy twist on a classic comfort beverage. Your guests can curl up on the couch after dinner and cozy up to this warm and flavorful cocktail.
Step 1: Heat up the apple cider on the stovetop in a saucepan over medium heat.
Step 2: Pour one part vodka and four parts warmed cider into a heat-safe mug.
Step 3: Top each drink with whipped cream and drizzle with caramel.
Step 4: Add a cinnamon stick as a garnish.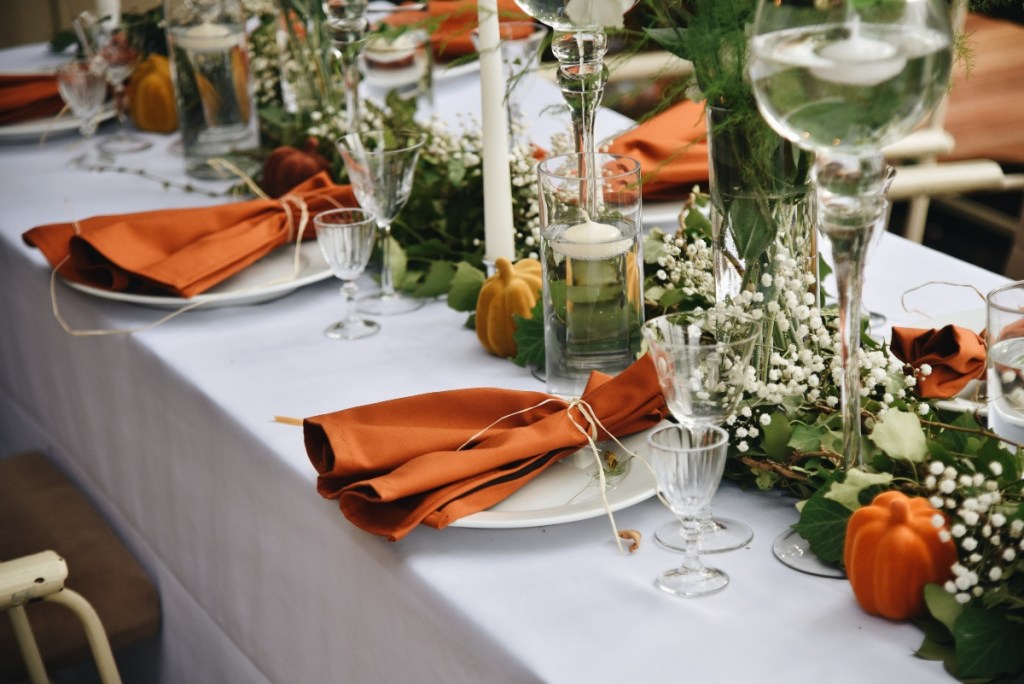 Cranberry Jell-O shots
Are you hosting Friendsgiving? Your guests will have a good old time at your after-dinner cocktail hour when Jell-O shots are on the menu. This classic party shooter is given a Thanksgiving holiday twist with the addition of that signature cranberry flavor.
Step 1: Whisk 1 can of cranberry sauce and 2 1/2 cups of water together in a saucepan over medium-high heat.
Step 2: Add in 6 ounces of gelatin and use the whisk to mix until it's dissolved.
Step 3: Add 1 cup of the vodka and give the mixture one last whisk.
Step 4: Use a mesh sieve to strain.
Step 5: Carefully pour the hot mixture into plastic shooter cups.
Step 6: Cover the cups with plastic wrap and refrigerate them for 4 hours minimum before serving.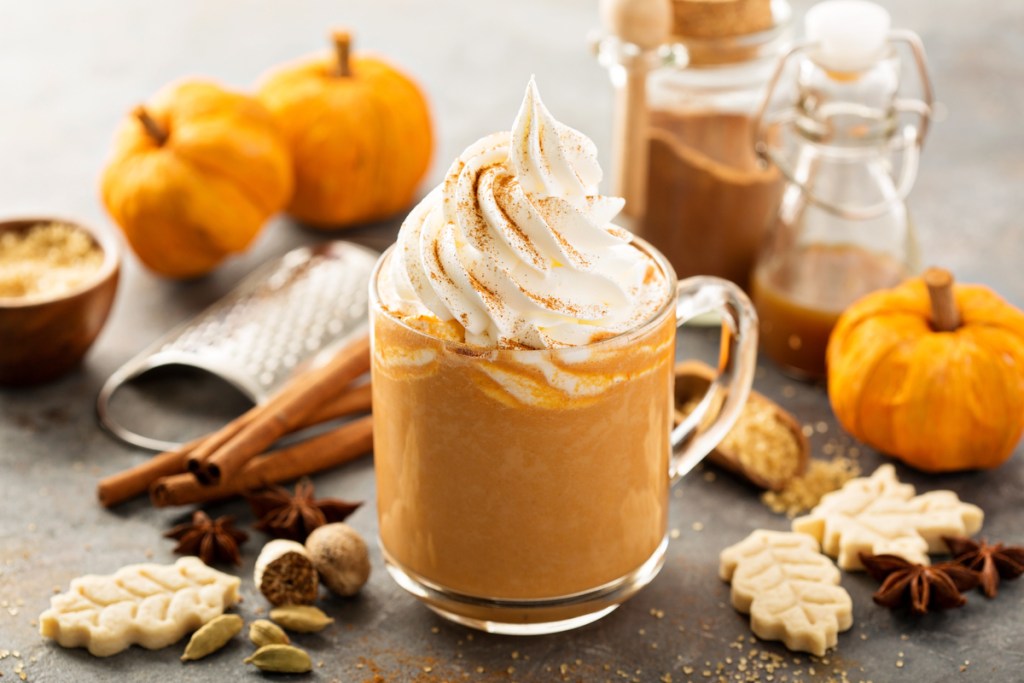 Pumpkin spice white Russian
White Russians are generally loved for their delightful combination of the powerful punch of vodka, the sweet, flavorful taste of Kahlua, and the velvety goodness of fresh cream. Add a Thanksgiving twist to this delicious classic by adding some sweet fall flavors.
Step 1: Mix 1 teaspoon of pumpkin pie spice with sugar and graham crackers.
Step 2: Dip the rim of the shot glasses in water before dipping them in the mixture to garnish the rim.
Step 3: Pour 3 ounces of vodka, 3 ounces of pumpkin pie spice coffee creamer, and 1.5 ounces of Kahlua into an ice-filled martini mixer and shake until chilled.
Step 4: Pour the mixture into the shot glasses.
Step 5: Top shot glasses with whipped cream and garnish with the remaining pumpkin pie spice.
While Thanksgiving is a holiday known for its food and its feelings of gratefulness, that doesn't mean you and your dinner guests can't enjoy a tasty holiday cocktail hour. With one of the signature Thanksgiving drinks on our list, you'll be able to level up your Thanksgiving cocktail game and keep your guests full of joy and bliss for the holiday season.
Editors' Recommendations