After the dark winter months and rainy spring season, summertime is like a breath of fresh air. Finally, the weather is warm, beaches are at capacity, and the long days are perfect for spending time outdoors with your friends and family. As the warm weather peaks, that itch to throw a great outdoor party only grows. Sure, a simple barbeque is a staple of the season, but consider making your next backyard bash one that your guests will remember for years to come. If you're looking for something more exciting than grilled food and solo cups, check out these unique summer dinner party ideas that your crew won't want to miss.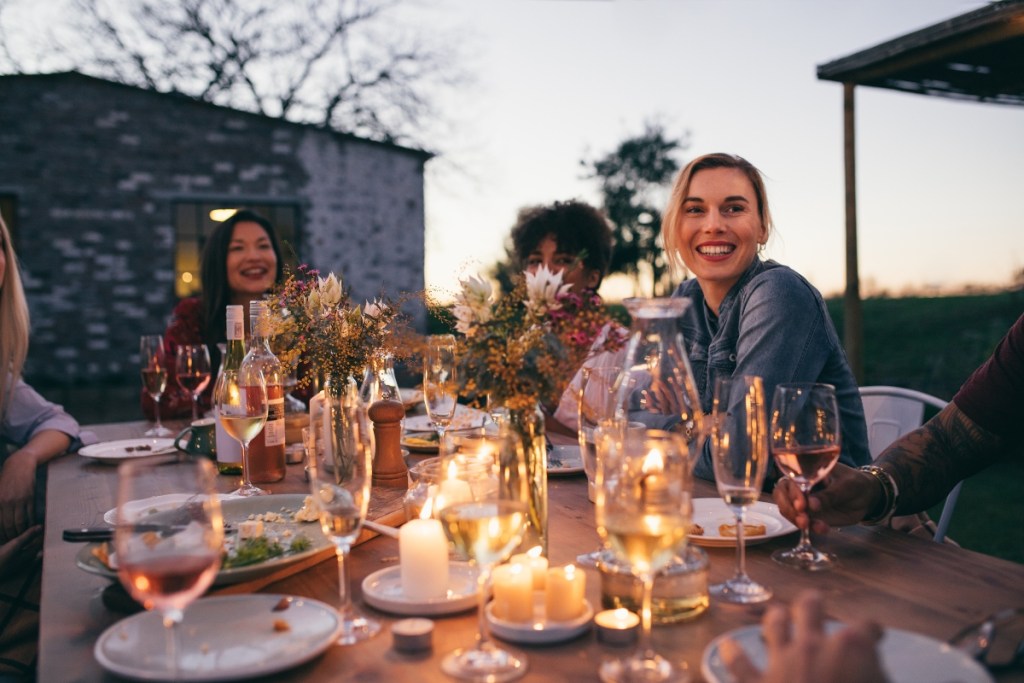 Garden-themed soiree
If you're an avid gardener, throwing a garden-themed party is a great way to show off the fruits of your labor. Set up tables in the garden and use your very own flowers or potted plants as centerpieces. Serve foods made with veggies from your garden or fruit from your backyard trees, then round out the farm-to-table vibe with ingredients from your local farmer's market.
Elegant outdoor dinner party
An elegant dinner party is a more luxurious way to celebrate a special occasion. Great for 10-20 adults, depending on the size of your outdoor space, you can set up a long table with a crisp, white tablecloth decorated with candles and long-stemmed roses. This is also the time to flex your culinary skills, so spend some time in the kitchen perfecting a few upscale courses to pair with your favorite wines, champagnes, or signature cocktails. It's always nice to have an opportunity to get dressed up every now and again, and your guests will appreciate having a fancy meal without paying a premium price.
Pooch party
Throw a party for the neighborhood dogs and invite family and friends over to show off their furry friends. Set up your sprinklers or a splash pad for the pups, throw various dog toys around the yard, and prepare both fresh and frozen treats for your canine and human guests. To go the extra mile, set up a fun photo booth so your friends can remember your pooch party for years to come. Be sure to only have five to six pets attend at a time to avoid stressing out the pups.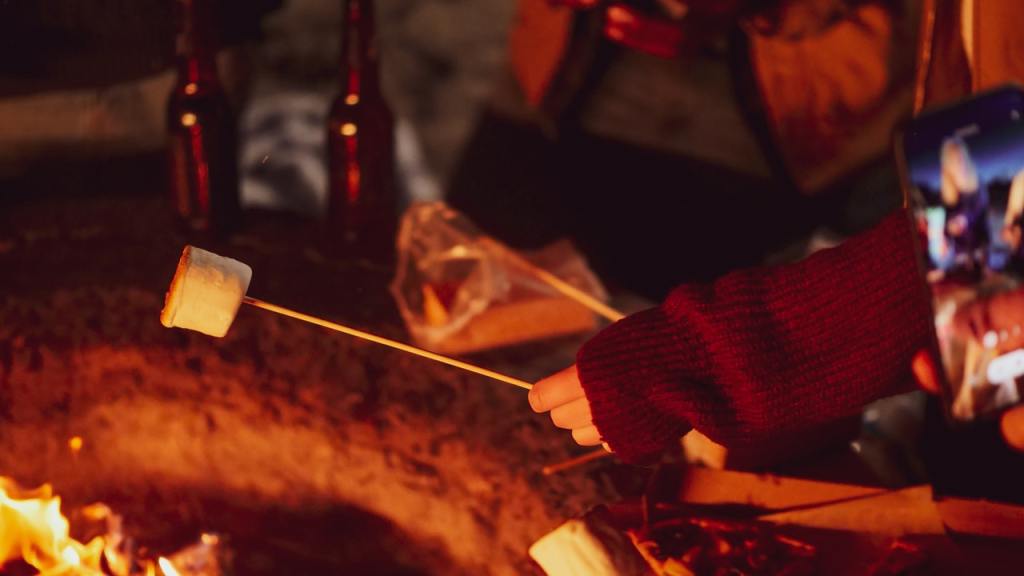 Backyard campout
You don't need to rent a campsite to have a campout. You can enjoy a night under the stars from the comfort of your own backyard. Prepare campfire foods like hotdogs and s'mores and sit around the bonfire sharing ghost stories and folk songs. Invite as many kids and adults as can fit around your fire pit, and be sure to have plenty of firewood and bug spray available.
Seaside picnic
If you don't have the time or funds for a tropical vacation this year, bring the seaside to your backyard with this beach party. Decorate outdoor tables with nautical or beach-themed decor, use shell-shaped serving dishes, and set up beach games like volleyball and frisbee. Serve tropical fruits and umbrellaed drinks alongside your buffet of seafood like crab legs, shrimp cocktail, oysters, and even lobster for a Caribbean staycation.
Mexican fiesta
A Mexican fiesta is always a fan favorite. With a build-your-own-taco buffet and pitchers of margaritas, you have all the makings of a dance party that will go well into the evening.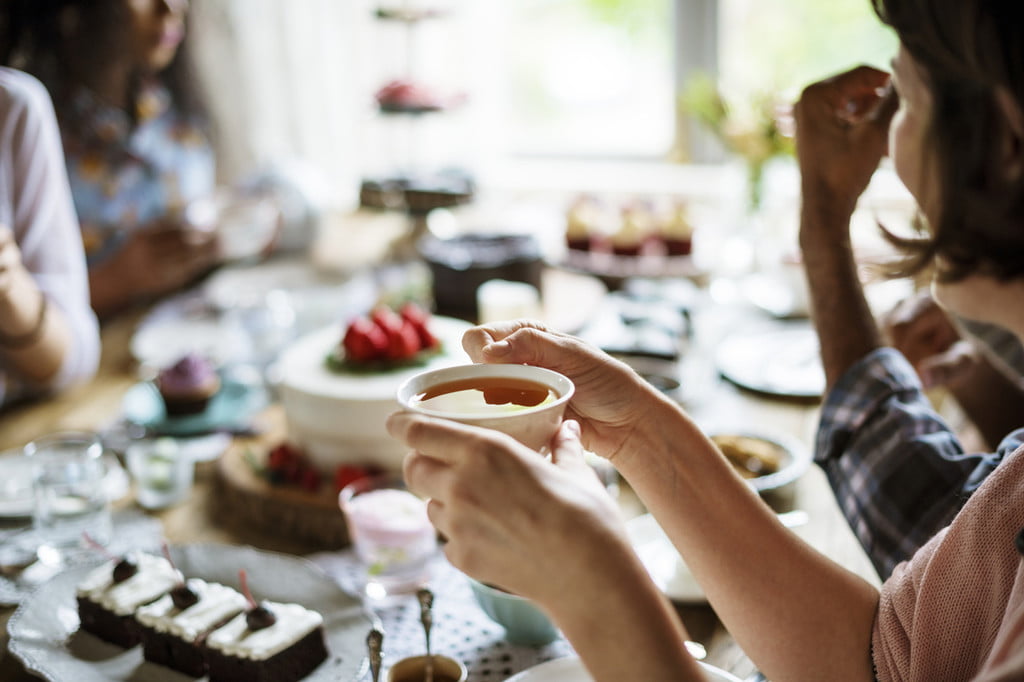 Afternoon tea and garden party
Take a page from a Jane Austen novel and throw an afternoon tea party. Spread a selection of hot and iced teas at each table along with beautiful displays of petit fours, finger sandwiches, and cookies on elegant serving platters and cake trays. For some added fun, grab some bundles of flowers from your local farmers market so your guests can leave with a decorative party favor.
Outdoor movie party
Who needs the movie theater when you can recreate the drive-in at home? Thrill both parents and kids by setting up a DIY movie screen outside and picking out a few favorite movies from '80s throwbacks to the newest Netflix specials. Make your backyard cozy and comfortable by laying out blankets, pillows, cushions, and bean bag chairs for your guests to lounge in. Last but not least, don't forget the necessities: Make sure you have enough popcorn, soft pretzels, and classic movie candies for the whole crowd.
Dessert party
Kids and adults alike can satisfy their sweet tooth with this dessert-themed party. Best served in the afternoon or late evening, create a spread of cookies and milk, bite-sized cakes and macaroons, cupcakes, or even a sundae bar to keep those tummies satisfied. Don't forget the beverage station — make sure your guests have ample coffee, tea, hot chocolate, or even wine and dessert liqueurs for adult guests.
If you're looking to inject some creativity into your next outdoor gathering, you've come to the right place. Give your guests something to remember that isn't a run-of-the-mill backyard barbecue, and try out any of these themed party ideas. The weather outside is lovely, so send out those invites to your friends, family, and neighbors, and create memories that will last a lifetime.
Editors' Recommendations