The holiday social scene can be exhausting. By the time New Year's Eve rolls around, some people may be out of steam when it comes to hosting. Between Thanksgiving, Hanukkah, office parties, cocktail parties, Christmas Eve, and Christmas Day, it might seem like you've done nothing but eat, drink, and talk — and spend way too much money — for weeks.
Now that you're in the home stretch, if you've offered to host New Year's Eve, you may very well be looking for some ideas that will allow you to ring in the New Year with as little stress as possible. We have some great food suggestions that are tasty, filling, and super easy to make, so you can concentrate on simply having fun. Looking for some New Year's Eve menu ideas? This is what you should cook for a low-key night (because no one wants to wait three hours for wing delivery).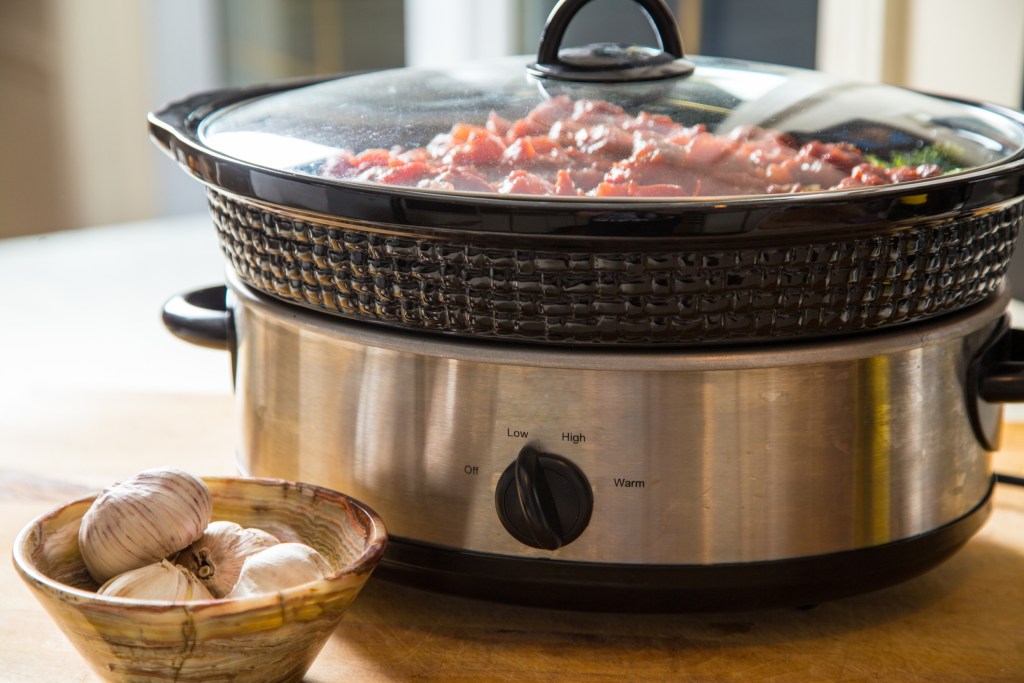 Perfect DIY New Year's Eve menus
For your laid-back New Year's Eve celebration, your food focus should be all about two things:
Make as much as you can ahead of time.
Do a buffet.
Use your slow cooker
Slow cookers allow you to pull together your ingredients in the morning and then let the cooker do all the work for you while you get busy setting up your table, adding some festive New Year's decorations, and tidying up for your guests.
Chili: Whip up a batch of this delicious slow cooker chili, and let it simmer all day long. Add bowls of assorted toppings including shredded cheese, sour cream, chopped onions, avocado, cilantro, and jalapeños. Bake some homemade cornbread as a side dish, and add bowls of tortilla chips and salsa for snacking. Put everything out on your table, island, or countertop, with plenty of bowls, spoons, and napkins, and let your guests help themselves.

Pulled pork: Another great slow cooker recipe is this super simple Dr. Pepper pulled pork. A few seasonings, some sliced onion, and a can of Dr. Pepper soda combined with a pork roast in your slow cooker will give you mouth-watering pulled pork sandwiches to ring in the new year right. Add a bowl of coleslaw or potato salad, and your guests will leave full and satisfied.
Try a pasta
Pasta is always a great choice for a low-key gathering. You can make the sauce in the morning, or even the day before, then make the pasta before your guests arrive and keep everything warm in aluminum chafing dish trays. You can't go wrong with a good penne alla vodka sauce recipe, a few loaves of crunchy Italian bread, and a big bowl of salad. Perfecto!
Speaking of pasta, put in the effort to make a tray of the "world's best lasagna" a day or two before your party, and all you'll need to do when the party starts is make sure the lasagna is bubbly and warm. Add some garlic bread or baguettes, a bowl of salad, and a bottle or two of red wine for the perfect Italian take on comfort food.
Opt for a cold buffet
If you don't want to worry about heating up food, you can opt for a cold buffet. Make a tray of sandwiches during the day, and cut them into easy-to-hold pieces. Always offer an assortment of sandwiches to suit a variety of tastes, and be mindful of any vegetarian guests so you can provide an option for them as well. Prepare a cold tortellini salad as a side dish — you can make it during the day and simply pull it out of the fridge when it's time to eat.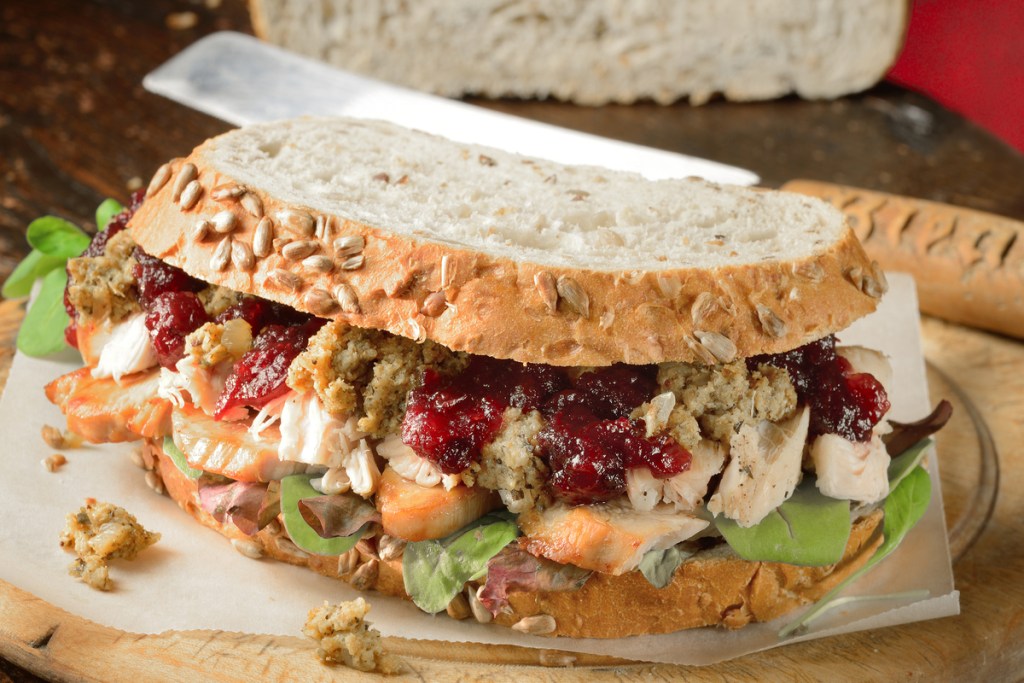 Store-bought New Year's Eve menu ideas
Not into cooking at all this New Year's Eve? No problem. A visit to your neighborhood grocery store or Costco has all the prepared foods you'll need to make an impressive spread without one bit of stress.
Pick up a platter of sandwiches from the deli department of your grocery store. They often come with one or two side salads. If not, pick up a container of store-bought potato or macaroni salad.

Order trays of hot food from your favorite restaurant. Simply pop them in the oven before it's time to eat, or use chafing dishes to keep them warm throughout the party.
Visit your neighborhood Costco or Sam's Club and head straight to the prepared foods section. You'll find platters of wrap sandwiches, huge containers of homemade chicken or shrimp salads, giant pizzas that will serve a party-full of guests, and so much more. We're all for delicious foods that you don't need to make yourself.
Hosting can be stressful, but with a little advance planning, you can master your hosting duties and enjoy every moment of your party as you bid farewell to the old year and welcome in the new.
Editors' Recommendations