When New Year's Day rolls around, the number one resolution is always to lose weight and/or get fit. Sadly, many times those resolutions fall by the wayside before January is even over. But why not get a jump start on your journey to a healthier you right now? We've pulled together six of our favorite healthy-eating recipes, each 500 calories or less, and each so good you won't feel a bit deprived.
Low in calories, high in nutrition, and full of deliciousness, we love these tasty meals — and we think you will too. They're the perfect combination of yummy and good for you.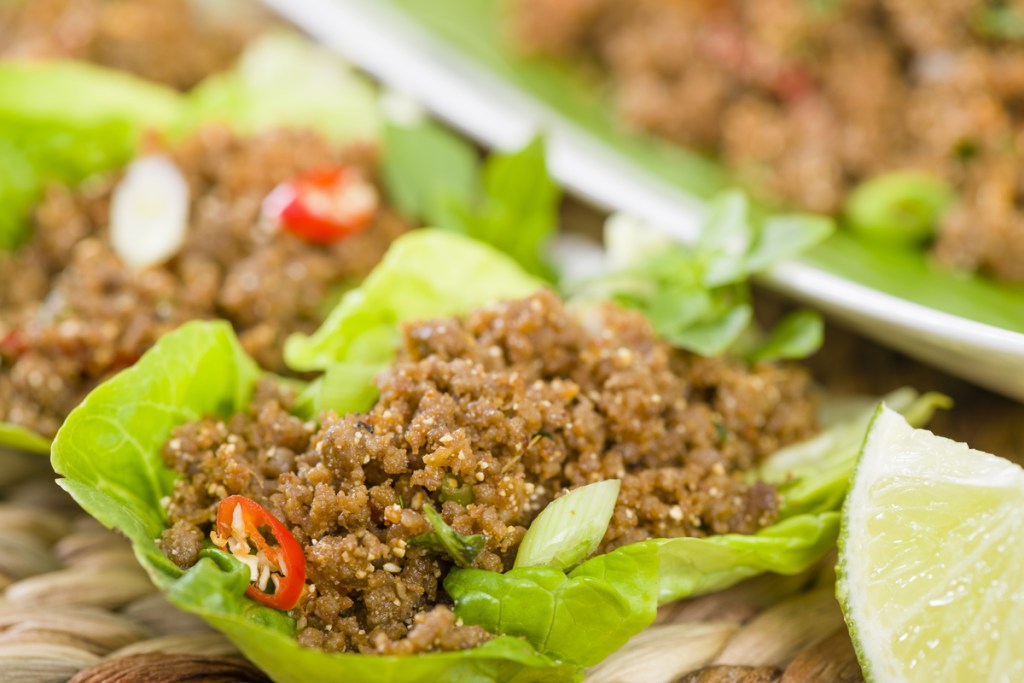 You won't believe how good these 500-calorie meals taste
Orange beef lettuce wraps
With just 20 minutes of prep and 15 minutes of cooking time, you'll be able to whip up this healthy, lighter version of a restaurant favorite any night of the week. Feel free to swap out the beef (90% lean or better) with ground turkey or chicken if you're not a red-meat eater. One wrap, which substitutes lettuce leaves for carb-heavy tortillas, has just 250 calories, so you'll get to enjoy a double portion and still stick to your 500-calorie plan.
Be sure to use brown rice at the base of each lettuce leaf before wrapping. Not only will it help to anchor the rest of the ingredients, but this healthy carb, combined with the protein-rich ground meat, will help to keep you full for longer.
Fish and fries
Five hundred-calorie fish and chips? Actually, this healthier take on the traditional British pub staple is just 376 calories per serving, so you can indulge without the guilt. The fish fillets stay moist inside and crunchy outside, with a fuss-free coating that includes crushed corn flakes, grated parmesan, and cayenne pepper. Every bit as golden and crisp as the deep-fried kind, this healthier version is baked right in your oven. The oven-baked potato side dish uses a hint of olive oil and pepper for added flavor. An easy workday dinner, you can pull this together for a family of four in under 45 minutes, from start to finish.
Mediterranean ravioli with artichokes and olives
Who says you can't eat pasta when you're watching your calories? This delicious ravioli dinner will be on the table in under 15 minutes, and no one will believe that a full serving is just 454 calories. Start with store-bought spinach ravioli and a few basic pantry items you probably already have on hand. Bursting with flavor from the oil-packed sun-dried tomatoes, salty kalamata olives, toasty pine nuts, and artichokes, the cannellini beans help shore up the healthy protein levels.
Black bean-quinoa Buddha bowl
Looking for a 10-minute dinner that's low in calories, high in fiber, and vegan, yet packed with flavorful goodness? This black bean and quinoa Buddha bowl has all of the ingredients in a typical vegetarian taco salad, minus the greasy fried bowl. It's loaded with pico de gallo, fresh cilantro, and avocado, plus an easy hummus dressing for the perfect drizzle on top.
If you want to take this healthy meal with you to work for lunch, you can assemble it up to a day in advance (just keep the dressing on the side). To prevent the avocado from browning, squeeze a bit of lime juice on it after dicing.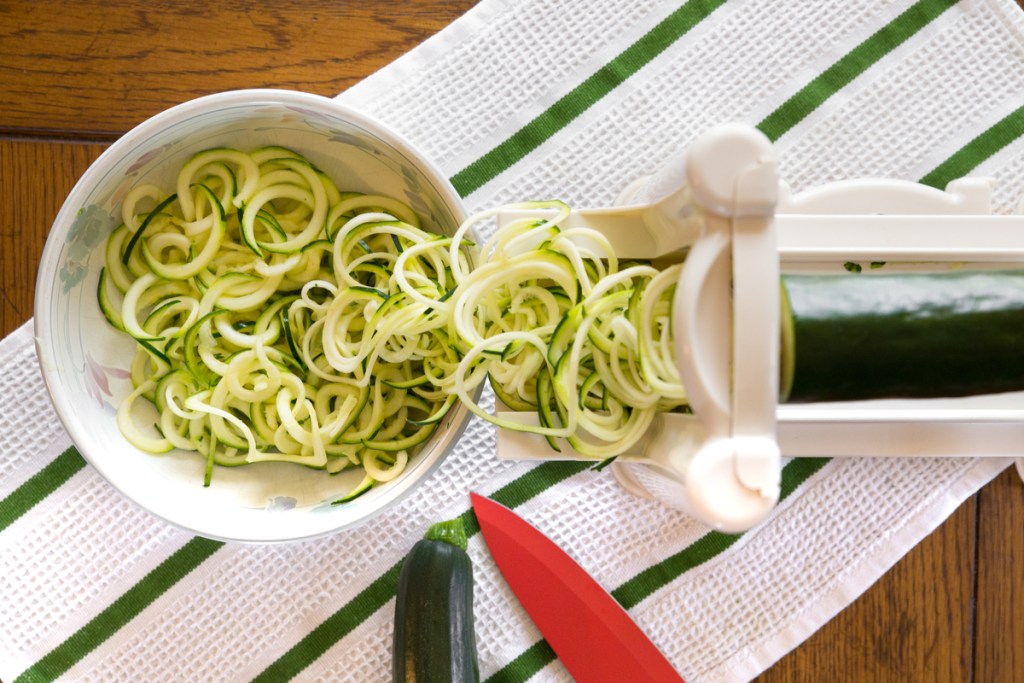 Low-carb 500-calorie meals
Watching your carb intake? These tasty 500-calorie meals have less than 25 grams of carbs per serving!
Pesto 'zoodles' with chicken
If you're trying to eat fewer carbs, pasta can be a huge roadblock. After all, who doesn't love a big bowl of pasta? That's why we love this recipe so much. Cutting carbs can be a tad easier when you discover "zoodles" (spiral-sliced zucchini), which allow you to bring Italian food back into your daily life again!
To really get the full "zoodle" experience, you'll need a spiralizer, but if you don't have one, just slice the zucchini lengthwise into very thin strips. Add chicken breast and homemade pesto sauce, and you've got a healthy, tasty meal that's both calorie and carb-friendly!
Balsamic chicken roasted vegetables
Few things are easier than one-pan meals, which makes this balsamic chicken dish that much more appealing. Jam-packed with asparagus, mushrooms, and onions, and only 400 calories and 15 grams of carbs per serving, you'll want to add this delicious keto-friendly meal to your regular rotation. Note: Quinoa is a great grain to include as a side dish.
Eating healthier doesn't mean depriving yourself of delicious meals you can make at home. Our 500-calorie meals help you treat your tastebuds while keeping your New Year's resolution intact too.
Editors' Recommendations