Prepping ingredients for meals ahead of time can be a huge time saver during the week. When it comes time to make dinner each evening, having pre-prepped components can make cooking less stressful and more enjoyable for everyone involved. Often, prepping methods involve preparing the same ingredients to be used in several dishes over a few days. But how do you prep ingredients ahead of time and not get stuck in a rut of eating virtually the same thing each evening? We've found some tips and tricks to help you beat the redundancy of eating the same thing every day while allowing you to prep ahead of time.
Plan Ahead
On the day before whatever day you consider the beginning of your week (for most people, this is Monday), make a plan of the week. Begin by looking in your pantry and fridge to see what ingredients you already have on hand. Figure out what meals you can make based on what you find, and if you have specific recipes in mind, make a list of the ingredients you need. Once your list is created, head to the store to begin your shopping (or order your ingredients and get them delivered).
Cook Proteins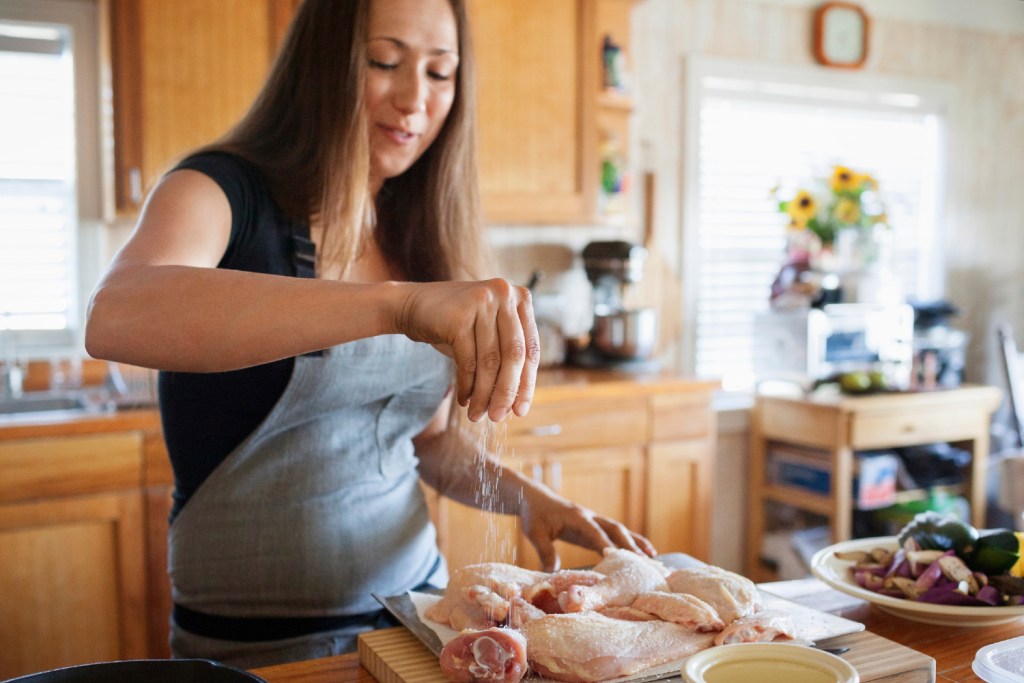 It is wise to choose two different proteins for the week ahead, so you don't end up eating chicken and broccoli every night. Some examples include ground turkey and salmon, chicken and lean ground beef, fish and chicken, shrimp and skirt steak, etc. Your choices can come from what you already have in the fridge or freezer or from what is on sale at the market. Grill, roast, sear, and cook your proteins and store them in separate containers for use later.
Cook Vegetables and Starches/Grains
In the same way that you choose two different proteins for the week, it is essential to pick a few different vegetable and grain or starch options. Brown rice, quinoa, mashed potatoes, roasted sweet potatoes, and more can be made ahead of time and stored in containers for later. For vegetables, you can roast or sauté Brussels sprouts, mushrooms, spinach, onions and peppers, and more with garlic and olive oil or other seasonings. The vegetables should also be stored in the fridge until needed after they have cooled. You can also take this time to prep some fresh herbs, tomatoes, and greens for use in your dishes throughout the week.
Assembly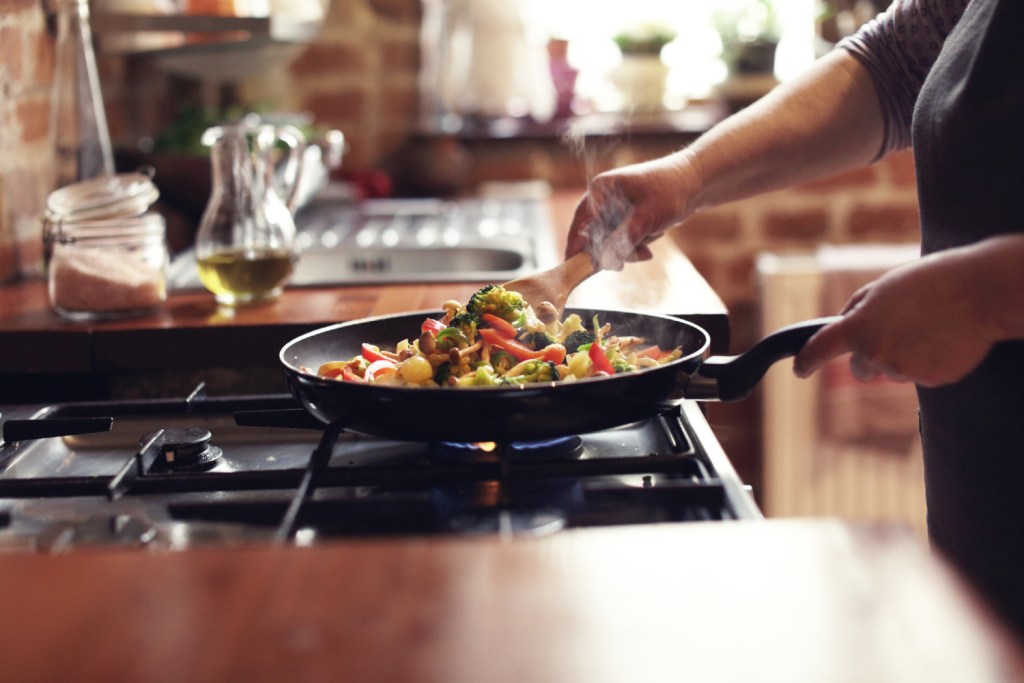 When it comes time for dinner, take the ingredients you want to use out of the fridge, and get ready for assembly. You can keep it simple, throw the protein on top of the vegetable and/or starch and put the whole dish in the microwave, or cook a complete meal using the ingredients you have prepped.
Stir-fries are a great way to bring pre-prepped elements together into a cohesive dish. Put pre-cooked rice or pasta, chicken or beef and, vegetables into a hot pan and add a teriyaki sauce or sweet and sour sauce for a delicious and healthy meal. Store-bought sauces can really come in handy during this phase of the process. Use store-bought marinara to quickly assemble a pasta dish with your ground turkey or grilled chicken. You can also turn leftover proteins into sandwiches or wraps for lunch or dinner the next night.
Other Tips
If the end of the week rolls around and you still have a bunch of ingredients left over, think of a dish that will use up the leftovers and use some time for an additional mini-prep session for your final meal of the week.
Divide proteins into separate batches and season each one differently. This will make the dishes you make later in the week have more variety, so you don't get burned out on the same flavors.
Roast a whole chicken for one meal and then use the leftover chicken in enchiladas or in a chicken and rice soup.
Cook a pork butt in the crockpot on prep day and then use the pork for sandwiches or in tacos throughout the week.
Use your crockpot or instant pot for cooking proteins or rice to save time. While the crockpot item cooks, you can chop and prepare other ingredients.
Keep final touches like lemon juice, dried herbs, cheeses, seeds, and nuts on hand to add depth and texture to your finished meals.
Don't be afraid to substitute: if a recipe calls for ground beef and you don't have any, try making the dish vegetarian by using chickpeas instead of the meat.
Also for vegetarian dishes: use the same seasonings you would use on meats in your vegetarian dishes and you won't even know the meat has been replaced.
If you're looking for more food inspo, check out our easy meals for impromptu get-togethers – we have curated 28 ideas for you. You might also be interested in our weeknight meals for busy parents – these nutritious and delicious recipes will have your family wanting more.
Editors' Recommendations