The COVID-19 pandemic forced many prospective homebuyers to put their plans on hold. With job instability, nationwide economic volatility, and modified home tours, investing in a home just wasn't in the cards. According to the Fed, the housing market has tightened considerably during the pandemic, with the supply of homes for sale falling and the price of homes increasing, much like it was prior to the Great Recession. Due to the quick increase in home prices, many are concerned that we're entering a housing bubble once again. Others say we're in a boom. Here's what you need to know.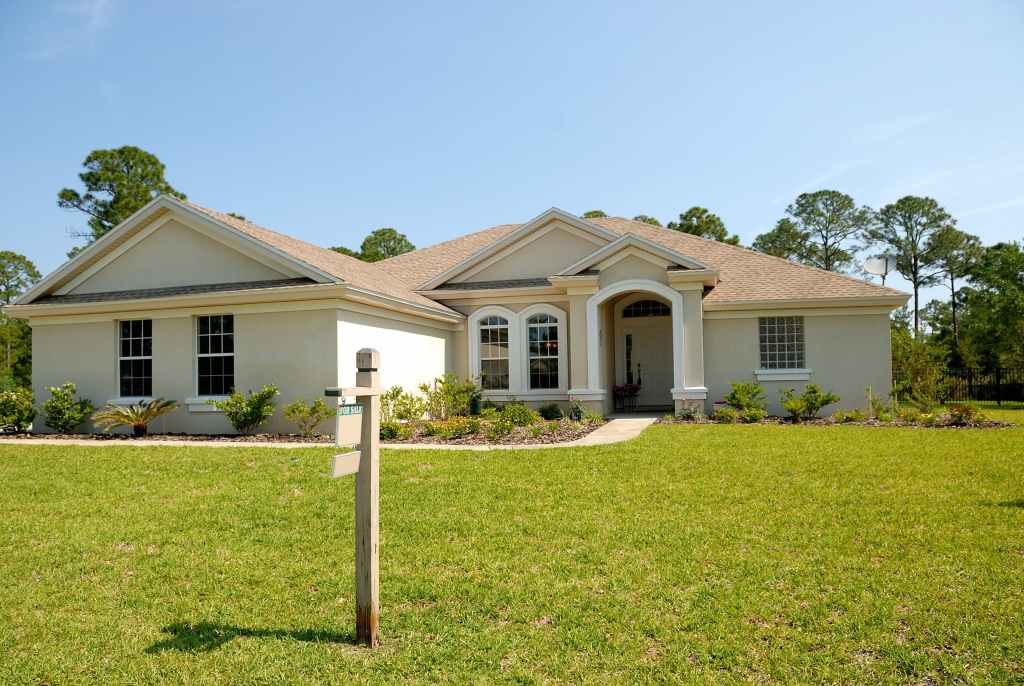 What is a housing bubble?
A housing bubble occurs when home prices rise quickly due to a combination of some or all of these factors: high demand, speculation, high levels of real estate investment, mortgage deregulation, and excess liquidity.
Typically, a housing bubble begins when demand increases, but supply can't keep pace with it. Seeing a great investment opportunity, builders engage in speculation (constructing homes before securing a buyer) and prospective homebuyers, desperate for lodging, pay above market price.
Often, when all of these factors intersect, supply may increase, but demand becomes stagnant or falls. Builders are left with empty houses, and homeowners switch to tenancy because they can no longer afford the mortgage. This is when the bubble can burst, resulting in a housing crash.
It's important to note that the existence of these factors doesn't automatically mean the market is in a bubble. Variability in supply and demand is normal, and bubbles don't always pop. Sometimes, they just slowly return to a state of balance.
What caused the Great Recession?
The financial crisis that started in 2007 had several causes, many of which experts still debate today. During the 1990s, stock prices for technology companies, and even startups that hadn't yet earned a profit, rose astronomically high. This technology bubble burst in 2000, sending prices down. Many investors then decided to shift their money to real estate.
Around that time, the Federal Reserve also lowered interest rates and implemented policies that promoted homeownership, such as easier access to credit and subprime mortgages for those who would not have qualified under ordinary guidelines. As many people suddenly found themselves with the buying power to invest in a home, demand increased, driving up real estate costs. In the ensuing years, interest rates continued to fall, lending standards stayed loose, and prices kept rising.
However, by 2006 and 2007, the economy started to slow, and investment in real estate decreased. With no more cash flow from prospective buyers, banks sold their mortgages to large, commercial investors, which were much less forgiving with late and missed payments. Suddenly, millions of people defaulted on their mortgages and found themselves in foreclosure.

How has the housing market changed due to the COVID-19 pandemic?
In 2020, the economy contracted and entered a recession after the COVID-19 pandemic forced businesses across the United States to scale back their operations or shut down completely, leaving millions of people out of work. It was the worst recession in U.S. history since the Great Depression, and people across the United States postponed their plans to buy or sell a home.
"COVID drove people not to move," Angela Wong, a real estate agent with Coldwell Banker Realty, said. She also noted that "people who needed to move couldn't find a house," since the unprecedented economic conditions led sellers to take their homes off the market.
As things gradually get back to normal, some homeowners are now feeling more comfortable with putting their houses on the market. Others, who realized their current homes weren't ideal for remote work or other remote activities, are looking for a place where they can have a home office. Further, those who no longer have to worry about commuting to work are free to house hunt in locations they might not have considered before the pandemic.
A significant percentage of those currently searching for houses are millennials who want to become first-time homeowners, and low interest rates (sometimes below 3%) are making this a possibility.
In many parts of the country, the supply of existing houses simply isn't large enough to keep up with demand. New homes aren't being built fast enough to close the gap. That's due, at least in part, to high costs for construction materials, since some supply chains still haven't recovered from the devastation of the pandemic.
The limited availability of homes has left buyers scrambling to snatch up homes as quickly as possible. With sellers receiving multiple offers, some buyers are finding themselves in bidding wars, eventually paying well above list price to snag a new home. The median sale price for existing homes even reached a record high in April 2021.
"People have to get into a house, and they just bid, regardless of the comps in the area," Wong said.
Is the current situation similar to 2007?
Wong notes that there is an "unusual market right now" due to the high prices, so the real estate market might be in a bubble once again.
That being said, there are some key differences between the situation now and the way things were in 2007. Before the Great Recession, there was a large inventory of homes available, and new houses were still being built at a rapid pace. A combination of excess supply and foreclosed properties drove prices down.
Right now, supply is lower than demand, and fewer new houses are being built now than there were before the Great Recession. In addition, lenders have learned from the events of 2007-2009 and have tightened mortgage restrictions, ensuring they only loan to buyers who demonstrate their ability to pay. Pandemic-related high unemployment rates are also tempering demand for homes, since some people may be unable to qualify for mortgages.
On the other hand, some economists don't think the current situation is a bubble at all. Since the rise in prices is the result of market conditions, not a perfect storm of lax lending guidelines and government policies, the forces of supply and demand will gradually bring the market back into balance.

What's the outlook for the U.S. housing market?
Again, though interest rates are low and housing prices are on the rise, buyers are still obstructed from signing mortgages that they can't afford. Additionally, as the economy improves, mortgage rates may tick up, further suppressing the demand for homes. Naturally then, if the federal government eases monetary policy to boost the economy, that can reduce interest rates and make homeownership more affordable. This all goes to say we'll likely continue to see home prices fluctuate — within reason.
Further, there's no need to fear another bubble burst quite yet. The fact that home prices have risen dramatically doesn't necessarily mean that they will fall quickly. They may, however, fall gradually if demand decreases. With more families thinking about selling in the coming months, the supply of available homes is expected to increase. Those who sell their homes may want to buy new homes as well, so we'll have to wait and see the overall balance of sellers and buyers.
Although the economy has improved, it's unclear how long the effects of the pandemic will linger. Many thought things were returning to normal until the Delta variant sprang up. Further surges in COVID-19 cases or the spread of new, more contagious variants could send the economy back into a decline.
Wong expects a housing crash to occur, but not as dramatic as in 2008. "[A housing crash] will definitely happen," she said. "I've been in business for 33 years. I've seen three cycles already."
However, we likely won't see the crash in the immediate future. Because interest rates and inventory are currently low, "we don't forecast [a housing crash] will happen this year, at least not in California."
What should you do?
Wong said she gives clients advice based on their goals and current needs. If a client has to sell soon (for example, because of a job transfer), "this year would be the best year to capitalize on their home's value." She noted that when a client sells a house, finding a replacement property can be challenging.
Therefore, she advises clients looking for a new home to buy sooner rather than later. "It's such an abnormal situation right now," Wong said. "Whoever has been holding off to buy should do it now. Every month, the price is higher than the previous." When it comes to clients who are looking for investment properties, however, Wong recommends holding off due to high prices.
The future is still uncertain. When it comes to real estate, even in normal times, your specific situation, where you live, and where you're thinking about moving to will influence your decisions and options. If you're not sure if now is a good time to buy or sell a house, seek guidance from a local real estate agent who has experience and expertise in your region's market.
Editors' Recommendations