If you're thinking about a total kitchen remodel or are just looking to update certain parts of the room, one item that can pack a big punch is the kitchen faucet. As with any style choice, colors, sizes, and designs will change throughout the years, and an old kitchen faucet can date your kitchen quickly. There are a ton of kitchen faucet ideas on the market that work with various sink designs, and today, they come with smart features that make prepping and hand-washing a breeze.
We enlisted the help of experts to help homeowners decide on popular faucets that will work in your kitchen while meeting your needs and aesthetic preferences. As with any project, make sure you set a budget before you begin looking at faucets to ensure you don't break the bank—surprisingly, a single kitchen faucet can really add up!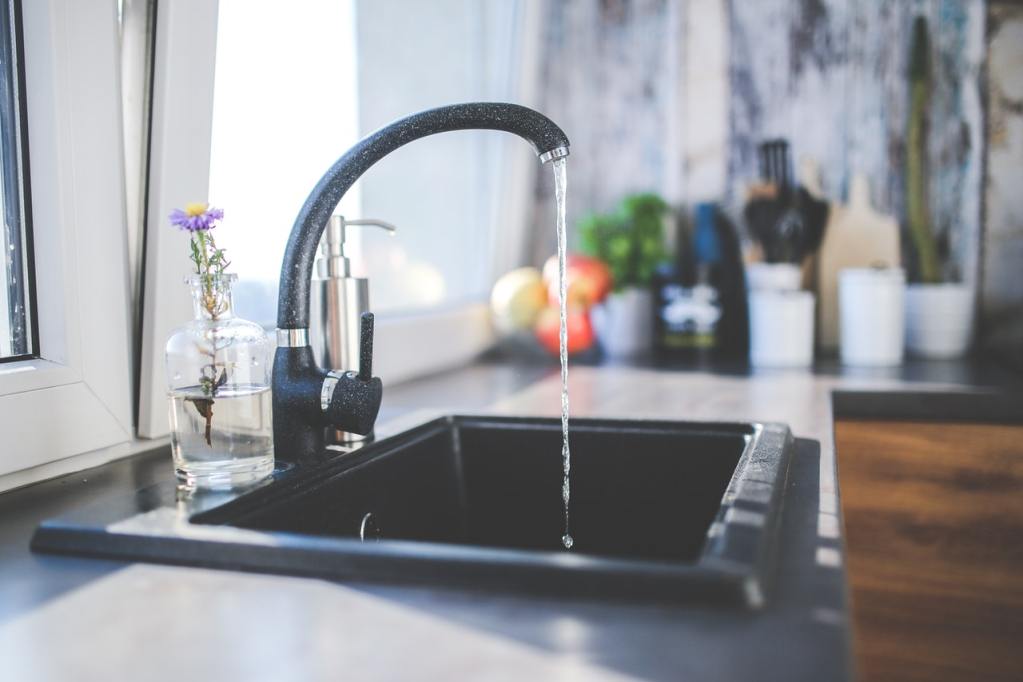 What kitchen faucets are in style?
In home design and fashion alike, what was once out is now back in, and that's the case with brass and gold. Leigh Spicher, national director of design studios for Ashton Woods Homes, says that while these metals are making a big comeback, chrome and black still rule the day.
"Gold finishes were ever-popular in the '90s," Spicher says. Not soon after they rose in popularity, she says, they fell out of favor. "Now, a few decades later, the trend is being brought back into homes in a refreshed way—but many homeowners are wary. Is this design option here to stay, or is it a true trend that will fade quickly?"
Spicher says not to fear the finish "because this trend can match any number of design styles."
Spicher also says that with the rise in popularity of mixed metals, "having one particular metal throughout your entire home will date your home, whereas incorporating mixed metals will allow for longevity and an easier opportunity to swap out finishes without massive investments if you feel it necessary."
Sara Ianniciello, director of design at Whitehall Interiors, agrees, adding, "Pairing nickel and black metal or brass and pewter helps something as essential as a kitchen faucet stand out."
Kitchen sink and faucet ideas
Regardless of which sink/faucet combination you choose, Spicher says to make sure you always remember a staple of kitchen design: the triangle kitchen. The term refers to the placement of the most important kitchen work areas: the sink, the stove/range, and the refrigerator.
"These areas should be arranged in your kitchen as a 'triangle,' of sorts, whether that's a right, acute, or obtuse triangle," Spicher says, noting the precise type of triangle doesn't matter so much as the existence of one at all. "The concept is important and a must if you want a properly designed space."
If you're wondering what is the most popular kitchen sink style, self-rimming sinks, which are available in a number of materials like stainless steel, porcelain, and cast iron, are easy to install and leave your kitchen looking sleek and modern. Farmhouse sinks continue to remain popular as well. This style provides an apron that stands out from the countertop. Because they are fairly large and chunky, farmhouse sinks (and styles similar to them) create a sense of balance in the space.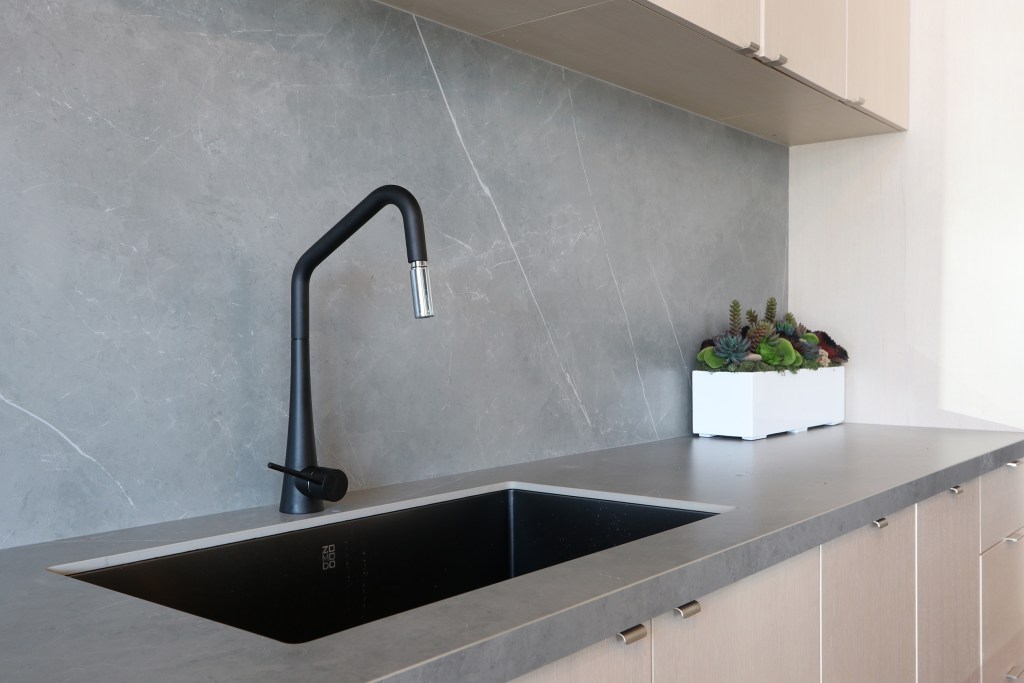 Other popular faucet design trends
Ianniciello notes that smart and touchless faucets are continuing to rise in popularity. "The ability to control a faucet with motion or voice when your hands are full is a great selling point," she says. She adds that single pull-out kitchen faucets will "continue to be the most popular due to their ability to cover more ground than a standard faucet, as well as their refined, minimal design."
Spicher adds, "Especially with the amount of handwashing we're all having to do these days, having a touch-free faucet is truly the way to go." One example she gives is Moen's Motion Sense Faucet, adding, "We're so thankful we will never have to turn the kitchen faucet on with slimy raw chicken or meatball hands ever again."
The good news is really anything goes when it comes to faucet designs. Whether you're going bold with something large or mixing metals with your faucet, hardware, and appliances, depending on your personal style, you'll find a faucet that looks stunning in your kitchen. With evolving technology, faucets today can help prevent the spread of germs with their touchless features. Keep in mind that features and certain materials do add up. Faucets can range from $50 to over $2,000, so know what you're planning to spend and make sure it's in line with your overall remodeling budget.
Editors' Recommendations