Save even more time and money by cutting down on those trips to the coffee shop. With a manual coffee grinder, you can craft your own exquisite beverages from the comfort of your own home and without spending extra money.
It's hard to tell who will love your manual coffee grinder more: Your taste buds or your wallet. Manually grinding your coffee is a ritualistic process that brings out the best of your beans while being a more cost-efficient alternative to expensive electric grinders. While high-end electric grinders are costly, the cheap versions are inconsistent and not durable. With a manual coffee grinder, you control the quality of your grinds and release the delicious scents of your cup of joe. Let's take a look at our favorites.
JavaPresse Manual Coffee Grinder
Best Overall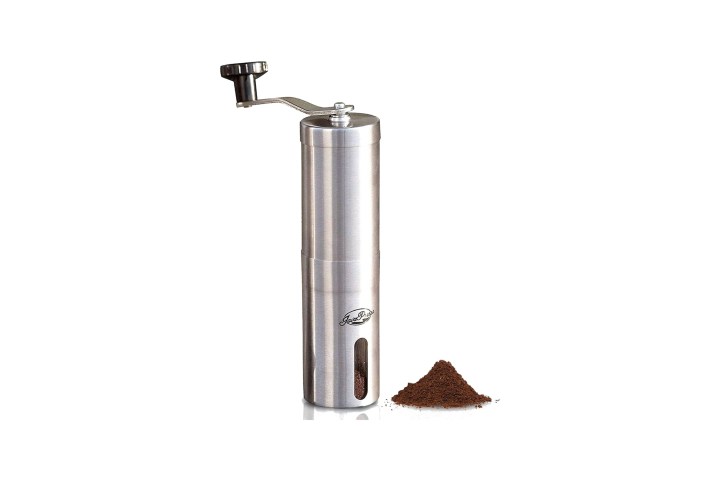 The JavaPresse Manual Coffee Grinder features a built-in adjustable grind selector with over 18 settings to give you precise control of your grinds. It is convenient and portable without any batteries or electric cords. Its exclusive grinder-blade system lasts five times longer than stainless steel, while the attractive exterior design looks beautiful in your kitchen.
Porlex Mini Stainless Steel Coffee Grinder
Best Space-Saving Manual Coffee Grinder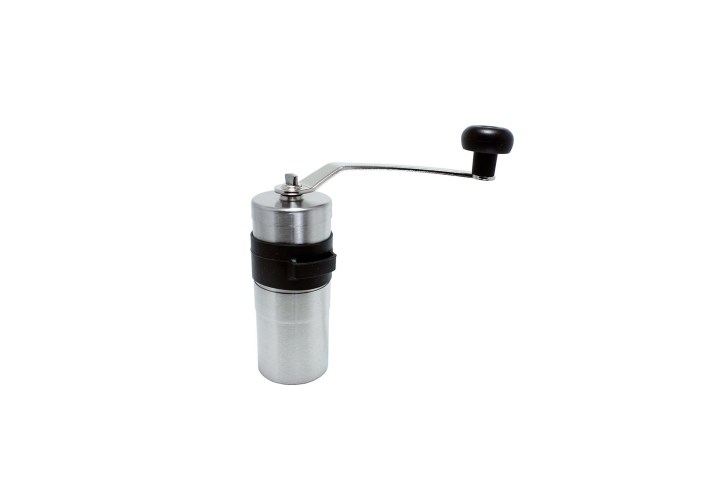 Enjoy the portability and compact design of the Porlex Mini Stainless Steel Coffee Grinder anywhere you go. This convenient grinder features ceramic conical burrs that offer a wide range of coarseness for your favorite coffee beans.
Shanik Manual Coffee Grinder
Best Budget Manual Coffee Grinder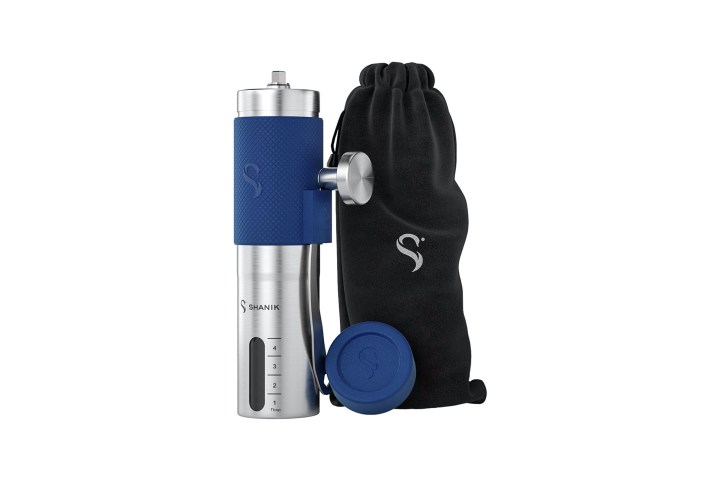 Grinding your coffee is elegant and cost-efficient with the Shanik Manual Coffee Grinder. The high-quality materials in this grinder make it easy to use with a convenient ergonomic design that is comfortable and efficient. Take it on the go, for great coffee anywhere.
If the smell of coffee is what wakes you up in the mornings, crank the grinder and get your morning started with the items on our list. You will love the delicious brews that enhance your days and give you a quiet moment to yourself every time.
Editors' Recommendations