Make comfort the focus of your next road trip with a folding mattress that goes everywhere with you. Family reunions, camping and sleepovers are more fun when you don't have to worry about where you will sleep or if you'll be able to rest during the night. Instead, make the most of your days with loved ones and keep everyone relaxed when rest is not a concern.
Versatility is one of the most convenient features of a folding mattresses. Set it up as a bed or as a seating area to comfortably lounge wherever you'd like. With convenient folding and effortless practicality, the mattresses on our list are easy to store and keep clean while also providing a relaxing bed anytime you need it. Check out our top picks.
Milliard Tri Folding Memory Foam Mattress
Best overall
Enjoy the therapeutic qualities and unbeatable support of memory foam even when you're away from home. The Milliard Tri Folding Memory Foam Mattress folds out to a twin XL bed to keep sleepers of all heights warm and cozy. With 6 inches of memory foam and an ultra-soft bamboo cover, you're sure to have a luxurious sleep.
Best Price Mattress Trifold Folding Mattress
Most versatile folding mattress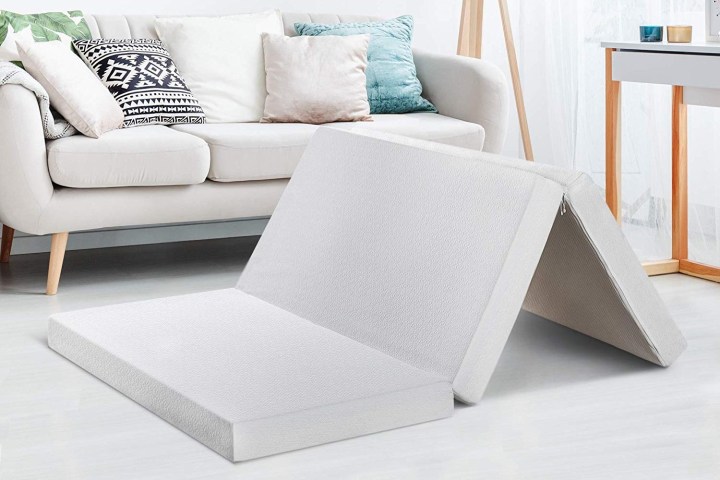 Use the Best Price Mattress Queen Trifold as a portable bed or a mattress topper for excellent comfort and support while you sleep. It features a machine washable, zippered cover to provide extra warmth with a non-slip bottom for additional safety. Relax in 4 inches of pressure relieving foam that you can easily take anywhere with you.
Cozzzi Trifold Foam Folding Mattress
Most portable folding mattress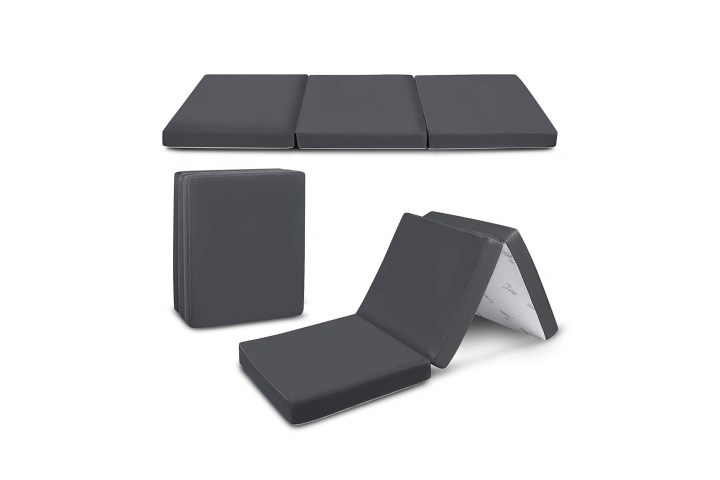 Lightweight and compact, the Cozzzi Trifold Mattress is a convenient solution that delivers the comfort of high-density foam on overnight trips. Firmness and versatility make this mattress your perfect travel companion that can also be used around the house to create an extra play or lounge area.
Indulge in the comfort of a delicious bed, no matter where you go. Even while camping or on a road trip, a quality foldable mattress is the perfect solution to ensure a restful night's sleep. The portable mattresses on our list are made of high quality materials to deliver support and comfort anywhere you go. 
Editors' Recommendations