The entryway to your home has all kinds of foot traffic going in and out. Your kids, their friends, you, your family, and your friends are just a few people to name. When it comes to keeping your entryway clean and tidy, an entryway rug can be the perfect solution. Rugs are meant to collect the dirt from the bottom of your shoes. Additionally, they can be an appealing addition to your entryway that will stylishly welcome any and all guests into your home.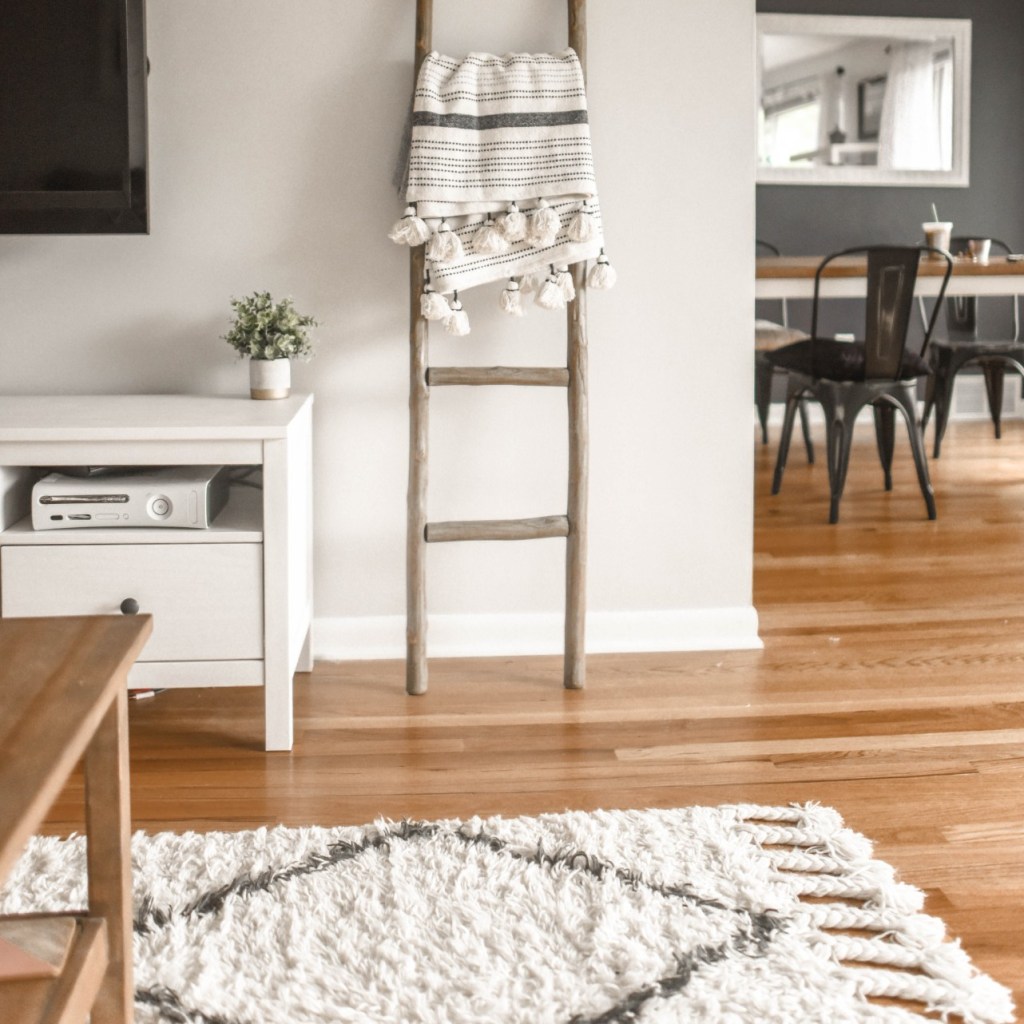 Wool rugs
Wool is one of the best and most popular materials you can use to construct a rug. It is a strong, durable, and sturdy material that will ensure a long-lasting rug. Wool is also a beautiful and natural material that comes from sheep. It is soft and durable, making it a great rug material. Wool rugs are perfect for high-traffic areas like the entryway to your home.
These rugs are so much more than just functional. They are a stylish way to add a fun flair to your hall entryway. These rugs are available in a variety of colors, designs, and patterns. You will love all of the great options available to you.

Persian rugs
Persian rugs are a classic style of rug. It is the perfect way to add an authentic, classic look to your entryway hall. Persian rugs are known for their distinct, Iranian influence that creates beautiful design and color.
These rugs are known for being a bit pricey, but they will surely add a stylish flair to any entryway hall. You will love how classy and sophisticated your entryway feels with one of these attractive, unique rugs.
Shag rugs
Shag-style rugs are deep, thick rugs that have a shaggy-like texture. They are known to be soft, squishy, and are great for home entryways. These rugs can easily collect and hold dirt from shoes. They are easy to vacuum for convenient maintenance. Shag rugs are all about their distinctive appearance. They come in a variety of colors and designs to best suit your existing design. Shag rugs can come in a variety of materials like wool, cotton, and leather. They are usually extremely soft and can complement a variety of styles. Shag rugs are great for high-traffic areas, says The Rug Lady.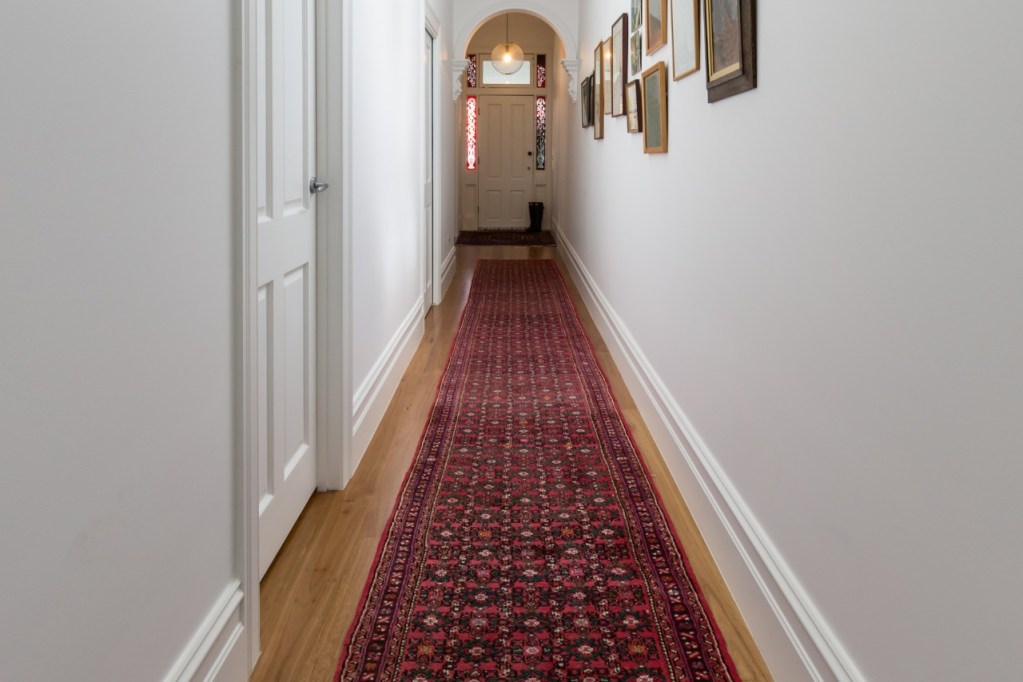 Runners
Runners are typically used in thin entryways or along staircases. They are the perfect way to add a fun color or design in a smaller space. Runners are long, thin rugs that are designed to perfectly fit skinny entryways. You can choose from a variety of lengths, widths, styles, and more to best suit your entryway style. These rugs make the most sense when it comes to long hallways or entryways. They cover enough of the floor to catch dirt and debris while allowing some of the natural wood flooring to peek out of the sides. Sukhi Rugs states that these rugs elongate a room.
Braided rugs
A classic style braided rug is created by braiding long sections of fabric and sewing them together. These rugs typically come in round and oval shapes and are perfect for wider, larger entryways. These rugs can add a fun and interesting shape to your entryway. They are customizable to your own personal style, so they are a great option for fitting in with any and all designs.
These rugs have a rugged texture for collecting and holding on to dirt. They can be made from wool or cotton materials, which makes them soft and comfortable beneath the feet.
Your entryway is a preview to the rest of your home. It is your first chance to make an impression on your guests. The best and easiest way to show your personal style is with an entryway rug. They come in a variety of materials, styles, and designs, so you can always find the best one for your home. You should look for one that is made from durable, strong material and suits your design-style needs.
Regardless of what rug you choose, it should make your life a little easier. Entryway rugs are designed to collect dirt and debris, so it doesn't get tracked into the rest of your home. They are functional and stylish design pieces to add a fun, extra touch to your home's entryway.
Editors' Recommendations